In Article 1 of the cloud computing series, we discussed its importance. Now, we will try to understand what made cloud technology so successful and why you should use it?
Before we proceed, let's brief ourselves with some more details about the cloud.
Types of Cloud services:
IaaS, PaaS, and SaaS are the 3 major categories of cloud computing, which together form the cloud computing stack. Let's understand why they are called so?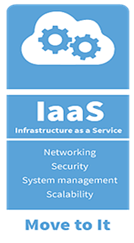 1. Infrastructure-as-a-service (IaaS)
In IaaS, you rent IT infrastructure through pay-as-you-go method. It is the most primary form of cloud computing. Services are provided through cloud servers and virtual machines, networks, OS etc.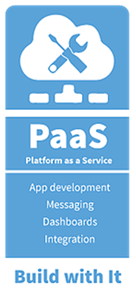 2. Platform-as-a-service (PaaS)
PaaS provides service on the basis of on-demand environment for production and management of software applications.
It was designed to help developers create apps and webs without having to worry about the infrastructure for development.
3. Software-as-a-service (SaaS)
 SaaS was developed with the idea of delivering software applications online and on a subscription basis. This allows cloud providers to host and manage the applications, as well as the hidden infrastructure along with the security and updates. This gives users the freedom to access the data through every device.
So, why are they called cloud computing stacks?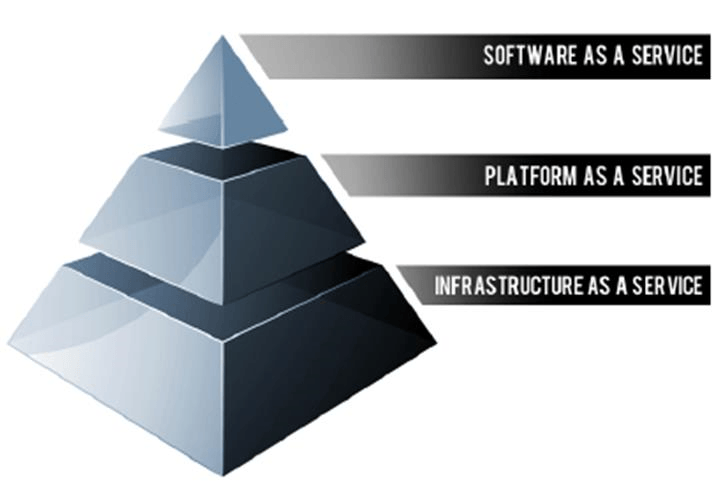 Because, if you notice, they are all interconnected. Each of them is working as a layer for the upcoming one.
Types of cloud actions: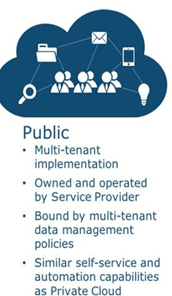 There are 3 different ways in which clouds perform.
Public Cloud:
In a public cloud, all hardware, software and supporting infrastructure are owned and managed by cloud providers.
They deliver their computing resources like servers and storage over the internet. A user can access these servers and manage their account using the web.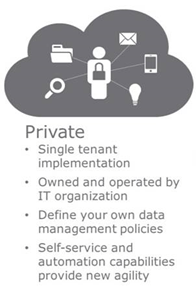 Private Cloud:
 When a single business or organization uses the cloud computing resources, its called a private cloud. It is usually physically located on the company's on-site data center.
Here, the services and infrastructures are maintained by a private network.
Hybrid Cloud: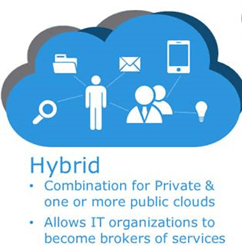 A combination of the public and private cloud is called a Hybrid Cloud. It is bounded together with technology that allows applications to be shared between them.
This makes hybrid cloud a highly valuable asset for the businesses as it gives them a greater flexibility, options to choose, and also increases their productivity.
---
Why should one use cloud computing?
i. Makes it easier for the users to access their software, files, and documents from any device. Services like Dropbox and Google Drive have made it possible for users to transfer and backup heavy files like music, videos. Apart from backing up, they also ensure the safety of the files.
ii. Since the user can save their files on the cloud, this saves storage space in the hard disk.
iii. Cloud computing has benefited big companies financially, as they don't have to purchase, construct, and maintain costly information management technology and infrastructure. This not only saves money but also makes interactions with their workers and clients easier and hassle-free.
---
These are the major cloud computing service providers: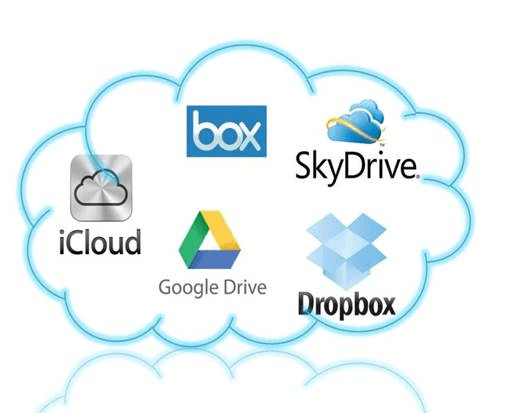 Now that you know what the cloud is and its advantages, use it to maximize your productivity and efficiency.
---
Read about another trending technologies:
Also checkout AISD CloudAISD Cloud