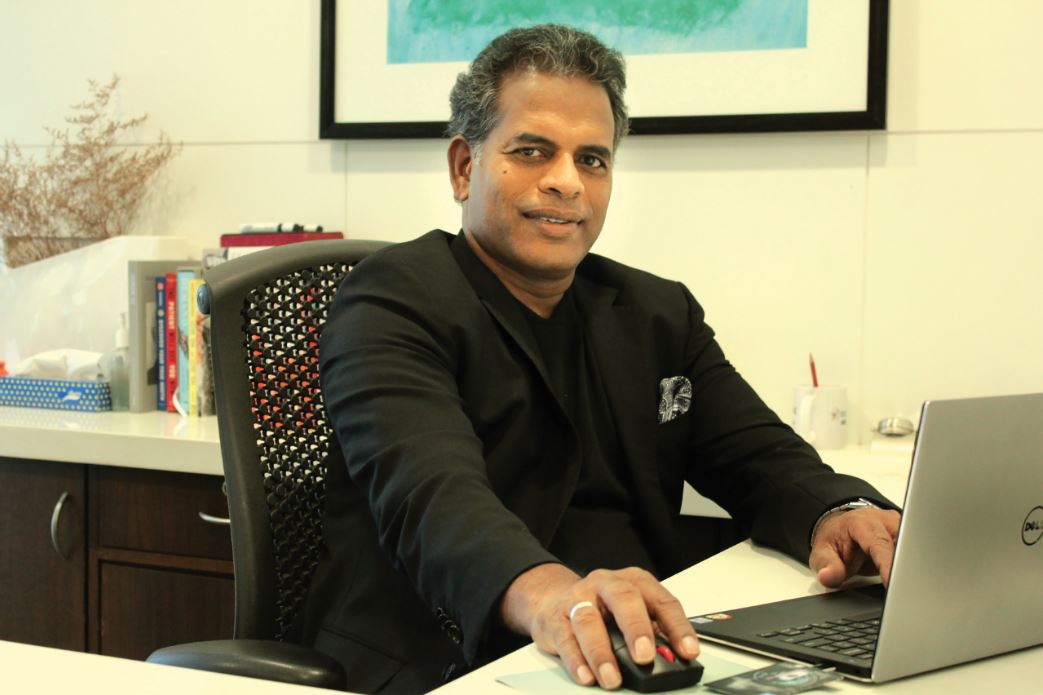 Lakshman Singh, a 51 year old petrol pump attendant in Udaipur, Rajasthan, doesn't use his pass book any more. Instead, he uses the SBI net banking app for all his banking needs. AK Jain, Principal of Government Higher Secondary School in Mandu, Madhya Pradesh, is part of 8 education related WhatsApp groups. He uses it to share progress reports of his school and students with other district school principals.
He is also considering a GPS based e-attendance system for teachers and manages pay slips on the M Shiksha app. India is going digital at an unprecedented pace and fuelled by customer demand and acceptance of technology, so are businesses.
For most businesses, digital transformation is not a question of if but when and how. And this change in strategy is driven by customer expectations, demands and behavior.  The Dell Digital Transformation Index indicated that as much as 45 percent of the corporate leaders surveyed, feared their businesses would become obsolete in the next 3-5 years and 73 percent agreed on the need to prioritize technology. A massive 78 percent of respondents admitted that they felt threatened by digital start-ups and 62 percent have seen new competition enter the market as a result of the emergence of digital technologies.
I have long held the view, that to be relevant in this new digital age, enterprises not only have to move to digital platforms but also spend time on leveraging technology to offer differentiated services and value for their customers. It is encouraging to see that a vast majority of corporates are actively leveraging digital disruption to do just this.
Digital led innovation can yield new avenues for revenue and business growth while at the same time making a real impact on society. I strongly feel that time is right to leverage technology for human progress. The best example of this is our own work in the primary healthcare sector.
Traditionally a domain marked by inadequate infrastructure and human resources as well as no or low technology penetration, primary healthcare in India has tremendous potential for improvement with the correct technology intervention. We at (Dell Technologies) established the Center for Transformational Innovations (CeTI) which aligned with The National Rural Health Mission (NRHM) to help in effective integration and convergence of health services and architectural correction in the health care delivery system in India.
With the objective of leveraging the Dell EMC stack of technology and taking the lead in effecting primary healthcare's digital, we introduced a comprehensive mobile, cloud and data analytics solution.
The solution includes a unique, Aadhaar-linked health record for every citizen, mobile applications for health workers, a cloud portal for the medical officer at the primary healthcare center, and dashboards for health officials at higher levels of Government.
Creative use of technology and the drive to digitally transform has resulted in an effective solution that connects health workers, doctors and decision-makers in a single, integrated platform. It ensures easy collection, storage and access of crucial patient data with a direct impact on treatment and outcome. We are currently working with the Andhra Pradesh government on a specific women's health related initiative and plan to take this ground-breaking program to other regions in India soon.
Of course, the entities that have really taken advantage of the digital wave are the start-ups. Digital transformation has truly powered the creativity and out of the box thinking of bright young minds across the country. Consider Serv'd for example. Serv'd leverages increasing Internet and smartphone penetration in the country to bring the unorganized domestic services sector into the formal economy.
Launched just after last year's demonetization move, Serv'd is a mobile app that can be used by domestic workers like maids, nannies, drivers and gardeners as well as employers, to pay salaries, maintain credit history by tracking informal loans and payments as well as maintain attendance and over time records. Using this app both parties can draw up formal contracts with documented remuneration, leave policies and other perks and bonuses and also rate both parties.
This app is linked with Aadhar and already has over 100 contracts in Pune. Going forward, Serv'd plans to rope in insurance agencies and other financial institutions in order to empower this previously ignored group of workers further into formal economy with access to credit and financial services.
The Union Budget 2016-17, followed by individual State Budgets for this are clear indicators of both the central government as well as the state government's clear focus on IT development and transformation across the country.
From Assam's E-governance initiatives through Assam State Public Finance Institutional Reforms Project to Gujarat's digi schools and smart police stations, and Karnataka's proposed policy for hi-tech industries and drone based agriculture proposals, transformation of the digital kind is clearly on everyone's agenda. In India, renowned for its jugaad mindset, rapid digitization has opened up new avenues for innovation and creativity. From corporates to farmers, technology powered creativity is the order of the day.
Also Read: Preventive Healthcare Technology Trends That Indian Healthcare Industry Should Look Into
(Disclaimer: This is a guest post submitted on Techstory by Sarv Saravanan Sr. VP and GM Dell EMC India COE.  All the contents and images in the article have been provided to Techstory by the authors of the article. Techstory is not responsible or liable for any content in this article.)
Comments
comments