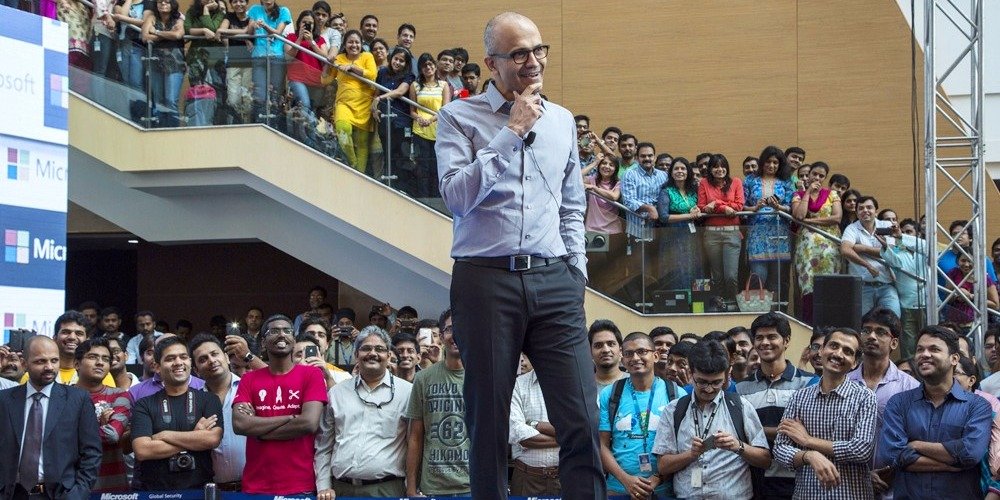 "Listen more, talk less and be decisive when the time comes."
That's Satya Nadella for you! A man who is highly intellectual yet so humble, his smile reflects his integrity, he's the guy who's working hard and getting better day by day!
Satya Narayana Nadella is an Indian-born American business executive. An avid reader of poetry, he's heart lies in cricket.
"I think playing cricket taught me more about working in teams and leadership that has stayed with me throughout my career."
Satya Nadella became in-charge of Microsoft when he was appointed as CEO of the company on 4 February 2014, succeeding Steve Ballmer. He's working with Microsoft since 1992 and previously he was Executive Vice President of Microsoft's Cloud and Enterprise group, responsible for building and running the company's Computing Platforms, Developer Tools and Cloud Computing Services.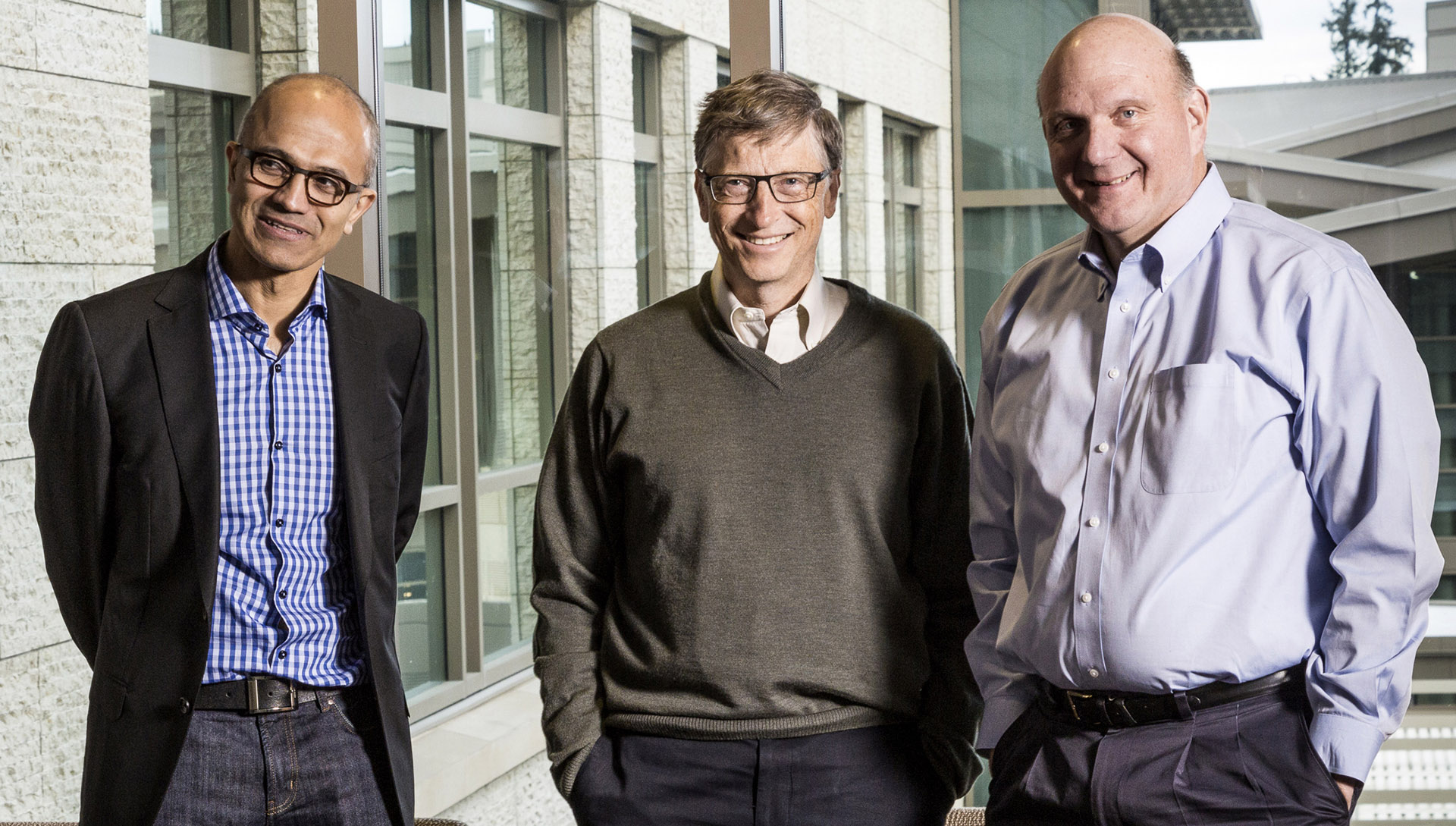 Microsoft has its own elite league. Back in the days it was often compared to Apple, Samsung and that was the time when Satya Nadella rose up! The Microsoft we see now is refreshing and appealing, with the constant upgradation of technology it is managing to keep up.

He didn't have any experience of being the CEO before being selected to head Microsoft in this role. When Nadella took on the role of CEO of Microsoft, Bill Gates re-joined the company to become his personal mentor.
Nadella did his schooling from Hyderabad Public School, Begumpet and bachelor's degree in electrical engineering from the Manipal Institute of Technology in 1988 (then affiliated with Mangalore University), Manipal, Karnataka.
Nadella was determined to study further and went to USA to study for an M.S. degree in computer science at the University of Wisconsin–Milwaukee, receiving his degree in 1990. Later he received an MBA from the University of Chicago Booth School of Business.
After completing his education, Nadella joined the well-known firm 'Sun Microsystems'. And since that day he's taking one day at a time. Nadella worked as the senior vice-president of Research and Development (R&D) for the Online Services Division and vice-president of the Microsoft Business Division.
Nadella was responsible for a change in the technology from the client services to cloud infrastructure and services. Soon after he was made the Executive Vice President of the cloud and enterprise group, he instrumentally led the way for increasing revenues of the cloud services from $16.6 billion to $20.3 billion.
He has been credited for helping bring Microsoft's database, Windows Server and developer tools to its Azure cloud.
Satya Nadella hardly has made controversial statements, but one being criticized was in October 2014 when his remark on hike of salaries for female employees came across as biased against women, at the 'Grace Hopper Celebration of Women in Computing' event. Later he apologized and avoiding controversies since.
Bill Gates, an American business magnate, entrepreneur, philanthropist, investor, and programmer feels Satya Nadella is the perfect choice and one for the future of Microsoft.
"Having worked with him for more than 20 years, I know that Satya is the right leader at the right time for Microsoft," said Steve Ballmer, who announced on August 2013 that he would retire once a successor was named.
"I've had the distinct privilege of working with the most talented employees and senior leadership team in the industry, and I know their passion and hunger for greatness will only grow stronger under Satya's leadership."
During this time of transformation, there is no better person to lead Microsoft than Satya Nadella," said Bill Gates, Microsoft's Founder and Member of the Board of Directors. "Satya is a proven leader with hard-core engineering skills, business vision and the ability to bring people together. His vision for how technology will be used and experienced around the world is exactly what Microsoft needs as the company enters its next chapter of expanded product innovation and growth."
As Nadella said,
"The way I measure my life is, Am I better than I was last year?"
Also read-