The way how Saudi Arabian countries are dealing with the transition is attracting various EV makers, and also those involved with the infrastructure. The global rollout of new EV models is allowing governments and consumers to embrace the transition away from the internal combustion engine.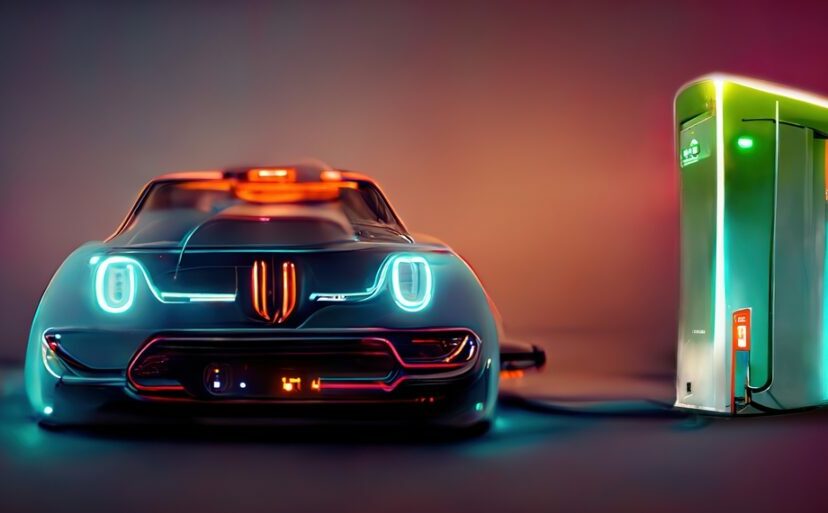 A new study by Goldman Sachs predicts that EVs will make up about half of the new car sales worldwide by 2035. "While the EV sector is beset by some major crosscurrents . . . our strategists expect technology innovation to supersede these forces in the coming years," says the report by Goldman Sachs Research. Meanwhile, as increased competition, government incentives, and falling prices of battery-related products and vehicle components make EVs more affordable, the likelihood grows of at least some models becoming as cheap as vehicles with ICE engines before the year ends.
While Elon Musk's Tesla brand currently leads the Middle East EV market, among the electric models that can be found in the region are the MG ZS EV, Renault Zoe E-Tech, and the Volvo XC40 Recharge Pure Electric, alongside the recently launched Swedish brand, Polestar. The increasing focus on EV adoption, including in the Arab Gulf states, is largely driven by national commitments to accelerate the transition from fossil fuels to renewable energy sources to achieve net-zero targets within the coming decades.
EV growth
The transition will not happen overnight, however, as the Gulf countries still need to increase greatly the number of charging stations available for these new vehicles, to give EVs sufficient range and to incentivize consumers to buy electric.
"The market for electric vehicles is expected to grow across the region, driven largely by the continued government-led reforms, specifically in building infrastructure to allow consumers to travel long distances," Tom Lee, managing director of MG Motor Middle East, told Arab News. According to market research firm Mordor Intelligence, the Middle East and African EV market was valued at $40.25 million in 2021 and is expected to reach $93.10 million by 2027, registering a compound annual growth rate of more than 15 percent during the forecast period.
The numbers are remarkable considering that the global EV market suffered a major setback during the COVID-19 pandemic, which saw the closure of several manufacturing units and the start of a global semiconductor chip shortage, which continues to impact industries to this day. Sales of zero-emissions vehicles have since bounced back worldwide, doubling in 2021 from the previous year, marking a new record at just under 7 million cars — equivalent to 10 percent of all car sales, according to the Global EV Outlook, published by the Electric Vehicles Initiative.