Prosecutors have seized nearly $50 million from Sam Bankman-Fried's Farmington State Bank account.The bank had only three employees and until March 2022 specialized in agricultural loans to farmers. Bankman-Fried's trading company Alameda Research later acquired an interest in Farmington – at which point it was renamed Moonstone.
The bank trademarked the name "Moonstone" a few days before Alameda's investment and was listed online as "Moonstone Bank" until recently. While the site didn't mention cryptocurrencies directly, it said it wants to "support the development of next-generation finance." The tiny rural bank said last week that it would ditch the Moonstone name and return to its roots as a community bank, amid waves of high-profile bankruptcies and liquidity crises that have dogged crypto over the past year.
"The change in strategy reflects the impact of recent events in the crypto-asset industry and the resulting changed regulatory environment in relation to crypto-asset businesses," Farmington said in a statement released on Jan. 18. Federal prosecutors are working to trace assets belonging to Bankman-Fried, who pleaded not guilty to eight counts of fraud earlier this month and is expected to appear in court in October. They claim he used money from FTX clients to prop up Alameda.
In addition to the cash he had deposited with Farmington, they seized just over $100 million in an account at crypto-focused bank Silvergate Capital and $21 million at brokerage firm ED&F Man Capital Markets. U.S. authorities also seized around 55 million shares of Robinhood worth $526 million as of Friday's close and are investigating crypto and cash Bankman-Fried holds in three accounts at rival crypto exchange Binance.
Farmington has been steadily collecting about $10 million in deposits for a decade — by the third quarter of 2022, this amount increased to $84 million, according to the NYT report. Of this increase, $71 million came from new accounts. The bank also changed its name to Moonstone Bank and started offering online banking services after FTX's investment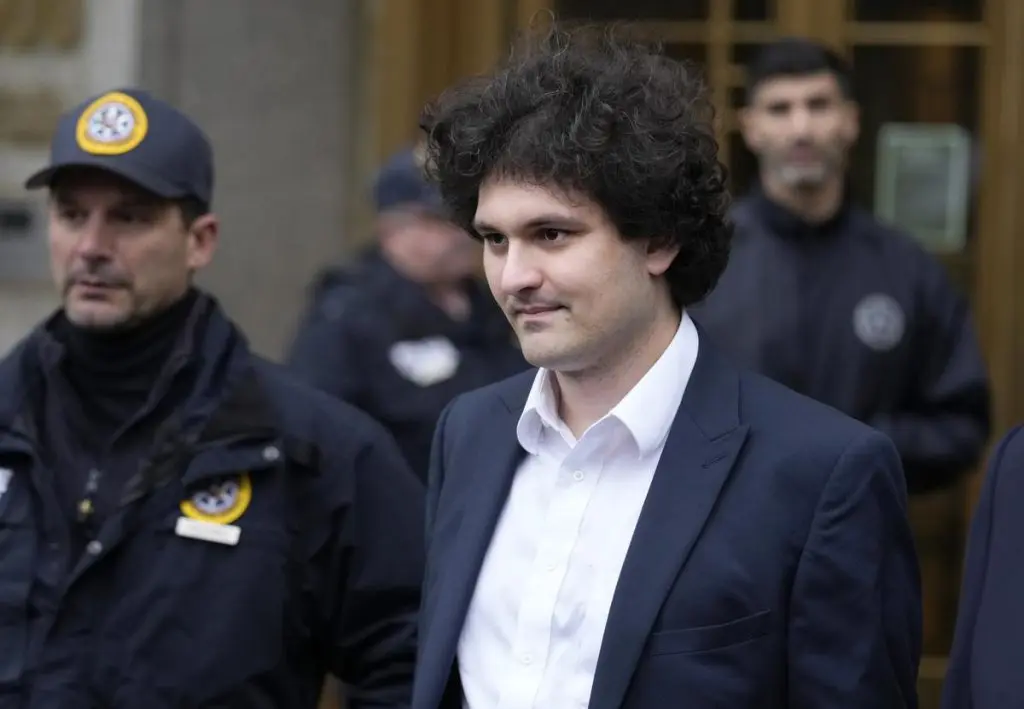 The former head of the Independent Community Bankers of America, Camden Fine, reportedly shared his thoughts about the investment, according to the NYT report. He said: "The fact that an offshore hedge fund that was basically a crypto firm was buying a stake in a tiny bank for multiples of its stated book value should have raised massive red flags for the F.D.I.C., state regulators and the Federal Reserve. It's just astonishing that all of this got approved."
It is known that SBF had pleaded not guilty to all eight counts of wire fraud and conspiracy charges, and federal prosecutors are trying hard to track down his assets. With the case expected to be on the floor by October 2023, Feds say that Sam used FTX customers' money to fuel Alameda.
Along with the assets at Farmington, prosecutors have also seized over $100 million from Silvergate accounts; the crypto bank is also under question for allegedly participating in the act. Another $21 million were from ED&F Man Capital Markets, a brokerage firm.United States authorities also took hold of 55 million Robinhood shares, which amount to $526 million. They are working tirelessly, investigating crypto and cash held by Bankman in three accounts held at the world's largest crypto exchange.