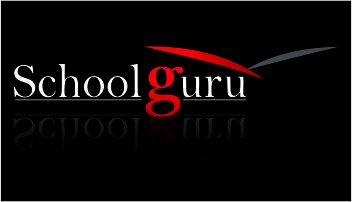 Series A Funding led by HNI Investors from India and USA
Plans its outreach to 25 universities in India to offer its e-learning platform
Expecting over a million students to enroll on its platform
Taps Universities in Africa Middle East and South East Asia to offer its platform services
Mumbai, October 07, 2015: Schoolguru, India's leading Academic and Technology Services organisation, that helps Universities launch, run and manage ICT Enabled and Online Programs on its managed platform, announced today that it has raised INR 20 crores in Series A funding from the family offices of a few HNI Investors in India and USA. Mr. Kunal Kumthekar and Mr. Ravi Saxena, Directors, Cipher-Plexus Capital Advisors Pvt Ltd were the exclusive advisors to the transaction.
The funds raised will be invested in the enhancement of the technology platform to provide an improved learning experience to students. The company also plans to enhance the content library to make it more enriching for students. Schoolguru's content library, amongst other type of content, consists of a large number of video lectures created with the help of 1500 professors and academicians of India and abroad to ensure customized, syllabus based content development for the Universities in English and also in Vernacular medium.
Schoolguru was started in 2012 by Shantanu Rooj, Ravi Rangan and Anil Bhat to help Universities offer e-learning services to their students. Schoolguru currently services 12 large Indian Government Universities and helps them manage their Online Course Delivery Platforms. Schoolguru provides a managed technology platform providing Information and Communication Technology (ICT) support for universities/ courses without having them to spend any capital on infrastructure, content and student service. The company helps Universities deliver high quality technology powered courses, using its powerful and hybrid mobile platform thereby removing the need for a computer and a high-speed Internet connection for the students. Using the platform, students from even remote and rural areas of the country will be able to learn online for their degrees and diplomas on their smartphones. Currently, Schoolguru is covering close to 170 graduation and post graduate programs and services close to 1.5 Lakh students covering 9 major regional languages.
To increase its footprints, Schoolguru is planning to associate with 25-30 Indian universities across all major states and targeting over a million students in the next couple of years to enroll for the e-learning enabled programs in India. In addition to their India expansion plans, Schoolguru has robust plans to expand internationally and extend the services of its managed platform to the emerging nations. The company has been approached by several universities from South East Asia and African countries to offer their platform to universities in those countries.
Shantanu Rooj, CEO and Co-Founder, Schoolguru said, "We wish to revolutionise the distance education scenario in India by providing better technology support to our partner Universities to deliver high quality academic programs for thousands of students in India and abroad at an affordable cost. The funding will allow us to improvise on our technology and give a rich and fulfilling learning platform to the students of our partner University. We have plans to offer services of our platform not only to the ODL students but also to the students enrolling for traditional classroom education and with the technology support we would like bring a change in the classroom education in several remote areas of the country".
Comments
comments