The provisional IPO documents of Go Digit General Insurance Ltd, a company funded by the Canadian Fairfax Group, were returned by the markets regulatory Sebi, and the firm is now seeking to resubmit the paperwork with up-to-date information.
In order to raise capital through an initial public offering (IPO), the firm submitted a preliminary red herring prospectus (DRHP) with the Securities and Exchange Board of India (Sebi) in August 2022. (IPO).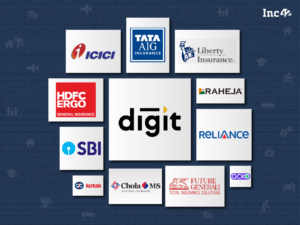 In Go Digit's proposed IPO, new share capital worth Rs 1,250 crore will be granted, and a promoter and current stockholders would offer 10.94 crore equity shares for sale. Go Digit is selling 10,94,34,783 equity shares in the OFS.
The markets authority handed back the draught papers on January 30, per an update with Securities and exchange board on Tuesday.
The insurance company released a statement describing that the DRHP (Draft Red Herring Prospectus) had been given back in accordance with Sebi's ICDR (Issuance of Capital and Disclosure Requirements) regulations, which exempt rights are given under employee stock option schemes that were in effect at the moment the draught prospectus was submitted but do not similarly exempt employee share appreciation rights.
The firm indicated that it is now reviewing modifications to its employee share appreciation rights programs and would resubmit its DRHP to Sebi as soon as possible.
One of the shareholders of the company is actor Anushka Sharma, who is married to cricketer Virat Kohli.
According to the draught documents, it has been requested to use the revenues of the new issuance to increase the firm's capital reserves and maintain liquidity standards as well as for other commercial reasons.
To fulfill the demands of the consumers, Go Digit provides a wide range of insurance products, including liability coverage, medical insurance, travel insurance, property insurance, and marine insurance. One of the earliest non-life insurers in India, it has created application programming interface (API) integrations with a variety of sales channels.