Following the release of a series of reductions by its largest shareholder Dell Technologies, on Monday, the cybersecurity business Secureworks notified its personnel that the company had reduced 9 per cent of its personnel, based on a regulatory filing.
Secureworks did not disclose the overall number of staff impacted by the reductions in its statement with the U.S. Securities and Exchange Commission.
The firm last released details on its employment in a company statement in March 2022, stating that it employed 2,351 personnel as of January 28, 2022.
Over 200 Secureworks workers would be affected by the 9% layoffs if its personnel count had stayed the same.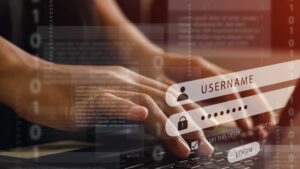 Dell Technologies disclosed layoffs on Monday that would affect 6,650 individuals, or roughly 5% of the working population. Based on a Filing with the sec, Dell held around 82.7 % of Secureworks's outstanding shares as of the end of October.
As the economy continues to deteriorate, Secureworks is following several other firms in the technology sector in general and the cybersecurity sector in job cuts.
Several publicly listed cybersecurity companies that have announced personnel reductions comprise Okta, which last week reduced its headcount by 5 per cent and fired 300 employees, and Sophos, which allegedly fired 450 personnel in January.
In the SEC filing, Secureworks claimed that the reductions are being undertaken as a result of "aligning its investments more closely with its strategic priorities."
Extended detection and response (XDR), a rapidly expanding subset of cybersecurity that combines security data feeds from across a customer's whole ecosystem to aid in risk prioritisation, has emerged as the firm's principal place of attention in recent years.
Secureworks announced that as of the end of October, their Taegis platform, which comprises XDR as well as vulnerability detection and response, had achieved $222 million in annual cash flow, up 80% over the previous year (VDR).
According to officials, the development has been driven by a spike in Secureworks' channel sales.
Under its new financial plan, Secureworks "intends to rebalance investments across all functions to align with the company's top strategic priorities and growth opportunities, such as higher value, higher margin Taegis solutions and other priorities, to balance continued growth with improving operating margins over time," the company said in the SEC filing.