New Delhi, December, 2014: Yepme.com, India's biggest online fashion brand just released its new TV commercial, introducing its brand ambassador Shah Rukh Khan. This makes Yepme the first Online Fashion Brand in the country to be endorsed by Shah Rukh. In the 30 seconds commercial, the legendary actor, who is the national style icon is seen endorsing Yepme' s Autumn-Winter 2014-15 fresh fashion collection. The commercial is running across leading TV entertainment, lifestyle, and news channels. Yepme has associated with top TV Shows for promoting their association with Shah Rukh Khan and will also launch its print media campaigns on leading newspapers and magazines as well. To promote the campaign digitally, the brand has launched its hash tag "#freshfashion" digital campaign to engage its customers and promote their fresh fashion range.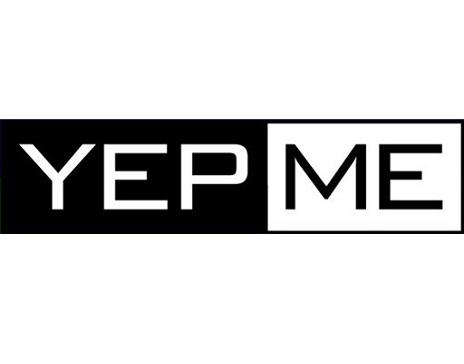 The ad revolves around Yepme' s#freshfashion tag line and takes you through the entire apparel design journey, highlighting the detailed elements of design, quality and originality which Yepme uses to create fresh fashion unlike other marketplaces like Jabong and Myntra which curate fashion of various brands. The TV campaign combines fashion with romance where Shah Rukh addresses his fans saying "You should always look good.Not for the world but for the ones you love". The commercial targets youth between 20 to 29 years of age, who desire to look good and fresh every day.The idea is to engage and convey the brand ideology through this campaign, which revolves around getting fresh fashion at the click of a button.
Mr. Sandeep Sharma, Co-founder and COO, Yepme.com, said, "We are extremely excited about the latest ad campaign featuring Shah Rukh Khan. Shah Rukh is known for his effortless and casual style and yet he is a class apart and that is what Yepme is all about. We are confident that millions of his fans across the globe will explore our latest collection and connect with brand Yepme."
Expressing his excitement at joining hands with Yepme.com, Mr. Shah Rukh Khan said, "This is the first time that I am endorsing an online fashion brand and I am very excited to partner with Yepme for this! For fashion to be impactful, it has to evolve with time and maintain freshness. Yepme, with its focus on fresh fashion is an extremely innovative and fashion right brand, offering the most current fashion trends internationally. Their sense of style matches mine and I look forward to join the fashion revolution that they have started which is creating quite a wave with the youth across the country!"
Started in 2011, Yepme.com is India's first online fashion brand. The brand's mission is to democratize fashion in India and ensure that men and women, even in the smallest of cities have access to the latest designs in couture, accessories and footwear, at affordable price points. The company has built its business around the Fresh Fashion Model with an inherent advantage of single warehouse servicing and real time analytics developed on its own technology backend.
The TV Commercial
Making of the Commercial
About the collection:
The new Autumn Winter '14-15 collection launched by Shah Rukh Khan featuring new styles, patterns, prints and colors is designed for both men and women with a distinctive look. It is a ready-to-wear collection and celebrates fresh combinations in style and silhouettes. From hooded sweatshirts in bright colors & trendy sleeveless jackets to cropped sweatshirts, printed tops & washed denims, stylish winter wear iswhat dominates Yepme' s Autumn-Winter '14-15 collection. Adding on to the collection is a line of dark and light washed denims for a more relaxed, club wear feel. The range is dominated by hooded jackets & sweatshirts, denim shirts, sweaters, soft knits and cardigans. Staying at par with global trends this season, the Autumn Winter 2014-15 collection at Yepme allows for sharp edged layering, be it vintage inspired or the more modern take on wearing prints on prints.
Fresh fashion collection: http://www.yepme.com/shahrukh-khan/collection.html
Agency credits:
Name of the Agency – McCann Erickson
Creative team – Team led by Prasoon Joshi
Production house – Fusion Films
Director – Sam Ahmed
About Yepme :
Launched in August 2011, Yepme is India's biggest online fashion brand, which services over 1000 cities monthly as against most offline retail fashion brands, which service only 75 cities. Yepme now delivers close to 500,000 units to its customers every month. Yepme's mission is to democratize fashion in India. The brand targets style conscious men &women between the age group of 20-29 years, in India. The target segment has a high level of fashion awareness through TV, Internet and Movies and wants Fresh Fashion every day.
With a fan following of over 5.3 million on Facebook, Yepme.com has created benchmarks in the online fashion industry. It was rated as one of the 5 top start-ups to watch out for by Forbes, for revolutionizing e-commerce industry. Amongst fashion a brand, Yepme has one of the highest social engagements on Facebookand has been ranked as one of the top 20 fashion brands in the world (As per Stylophane). The brand was awarded "Web-only Brand of the Year" in 2014 by eTailing India.
Headquartered in Gurgaon, the company bears a strong foundation under the leadership of IIT, IIM alumni, Vivek Gaur (ex HUL), Sandeep Sharma (ex Accenture) and Anand Jadhav (ex Pantaloon). To know more about Yepme, please visit: http://www.yepme.com