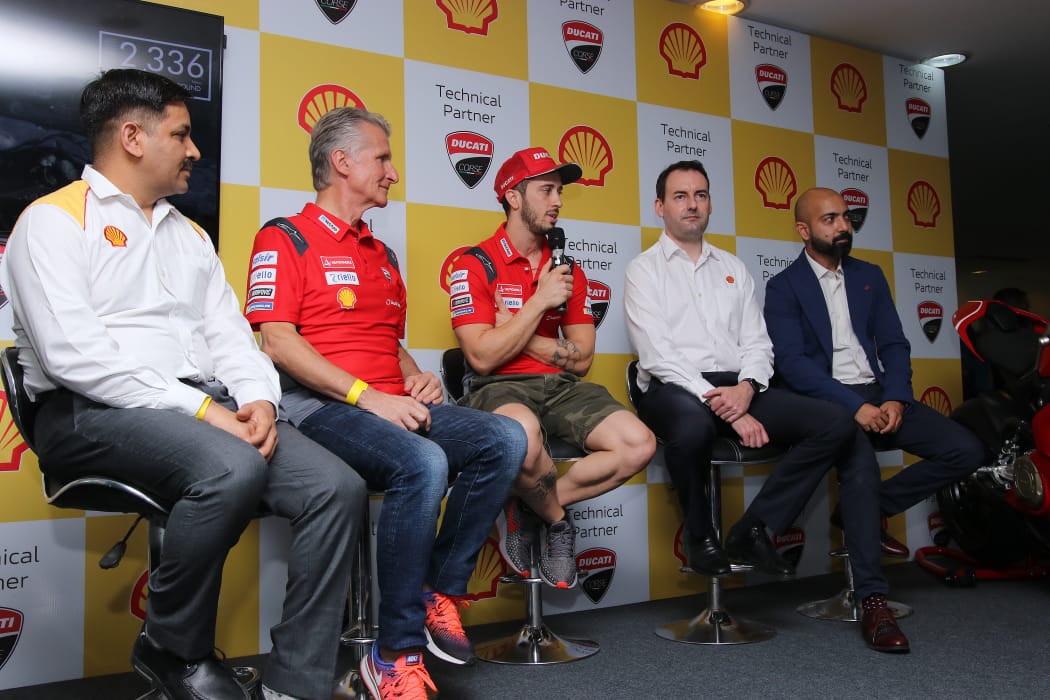 30 September 2019, India:
Shell Lubricants and Ducati, organised the first edition of Shell Ducati Riders' Day at Buddh International Circuit, Noida.
The event came as the final leg of Shell Lubricants India's flagship 'MotoSport Promo Campaign'. The company also celebrated the culmination of its limited-edition Advance promo pack series with attractive packaging and unlimited surprise prizes during the event.
Ducati India unveiled its official riding team for the 2019 competitive season with Rajini Krishnan, Dilip Lalwani and Neharika Yadav. Additionally, Aakash Rajshakha and Bhumik Lalwani were also named as the official pilots for the North Star Automotive Ducati's dealer partner team.
Ducati DRE-Certified trainers provided exclusive training to participants for the Ducati Road Academy to improve riders' skills. This was followed by the Ducati Open Track Day which provided all Ducati superbike owners, excluding the Scrambler range, an opportunity to ride on the track.
Top-class MotoGP rider Andrea Dovizioso also made his first ever appearance in India at the event. Dovizioso spoke about his experiences with Ducati on intensely competitive tracks and the crucial role played by engine oils in maintaining a bike's health.
(Image – Shell)
Comments
comments