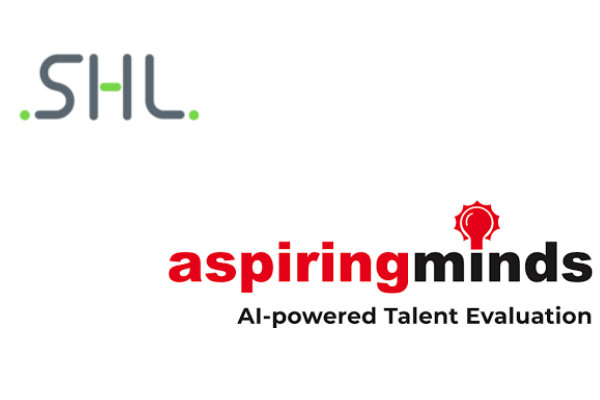 SHL, the global leader in the talent innovation, announces an agreement to acquire the pioneering talent evaluator leader Aspiring Minds and with it, wider availability of a globally proven portfolio of the products of the innovation.
With respect to the deal, which is going to be closed in the month of November, it has not been disclosed as of now.
Since it's founding 11 years ago, Aspiring Minds have grown at a faster pace, counting more than 100 of the global Fortune 500 among its more than 3000+ customers across the globe. Its products are driven by the industry-leading AI-powered and supported talent assessment and interviewing solutions, with a portfolio that includes the skills tests, coding, language, and video interview.
Global business is adapting to the Fourth Industrial Revolution, where the technology becomes much more crucial enabler of the business outcomes. SHL solutions can even predict and map the necessary shifts in the talent priorities to drive the positive outcomes in an environment where the research shows that a scarcity of digital talent is the primary barrier to execute the true digital transformation.
"We see a noticeable gap between those who seek to transform their organizations with a digital strategy and those who actually have the talent to do so," says Andy Bradshaw, CEO of SHL. "This acquisition infuses Aspiring Minds' advanced AI technology throughout SHL's portfolio at a platform level and will leverage our rigorous science to enable the technical, emerging, and leadership talent required for our 10,000-plus customers to succeed in the digital era."
"Aspiring Minds has scaled rapidly, working with corporations across the US, China, India, the Philippines, and the Middle East. We are excited about the opportunity to be part of SHL and take our combined products and solutions to thousands of corporations across the globe," says Himanshu Aggarwal, co-founder, and CEO of Aspiring Minds. "Our focus is on real-world applications of AI, and we see an opportunity for unprecedented innovation in joining SHL," adds Varun Aggarwal, co-founder, and CTO of Aspiring Minds.
Comments
comments