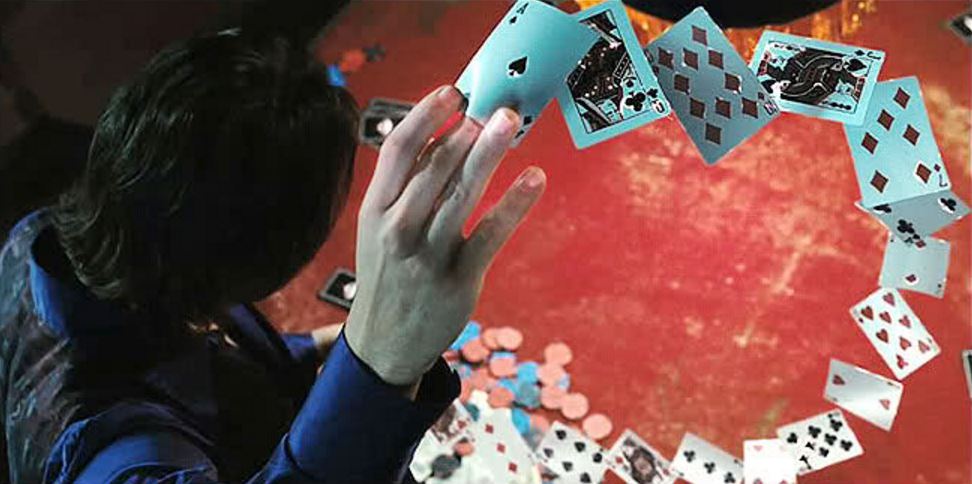 In an era of uber-connected technologies and rapid adoption of smartphones in our daily lives, gone are the days when people frequented cafes or game parlours. Gaming environments in India and the associated mindset of society has changed rapidly over the past few years.
But then again, there are myths and misconceptions surrounding skill-and-chance based games such as card games; for one, people often tend to believe that investing money on online platforms is the same as gambling, and the stakes put in are highly uncertain. This is far from the truth is, and need of the hour is to educate people on this aspect.
Online Gaming gains Momentum like Never Before
India is presently at the top of Google Play app download charts in the gaming industry, even with only just 30% penetration rate of smartphones across the country. Not only are youngsters nowadays embracing gaming as a professional career, but online gaming has turned into a passion appealing to people of all age groups.
As the quality bar of online games increases day-by day, people are now ready to invest their money and efforts, both equally, into online gaming portals. Q2 last year, India ranked fifth globally by game downloads, and is expected to surpass both Russia and Brazil in the coming years, says a report released recently by NASSCOM.
Online gaming is all set to become a viral sensation in India in the years to come. Out of the total $200 million grand value of the gaming industry, approximately $70 million is based on real money gaming and the rest $130 million is for the casual gaming sector.
With the ongoing upward trend, footfalls are projected to grow enormously throughout the year, providing unique and exhilarating experience to card game lovers to play and win online, and people have been indeed flocking to different types of gaming sites to partake in fun and creative engagement.
But, is it Safe?
Despite getting the required push in many ways, monetization process remains a major bottleneck for the online gaming industry in India. People apparently seem to believe that their return on investment is not guaranteed when it comes to playing with money, and it is difficult to hit a jackpot because the number of stakeholders and gamers are ever-increasing. Besides, regulations on the monitoring of gaming are not clearly defined according to the Indian Constitution, which adds to the problem.
While there are no two ways that more transparent guidelines are needed for recognition of online platforms with a clear-cut definition of "skill gaming" in the Indian context, it must be understood that playing online with money does not necessarily imply that you are vulnerable to cyber crime or yellow-collar voyeurism.
Recently, we have noticed many innovators and entrepreneurs working hard to make online gaming platforms safe and customer-centric, and at the same time, giving the games a unique 'Desi' touch.
Skill-based Cash Gaming vs. Gambling
India since ages has been a land of spiritual and traditional values and oriental outlook. The Public Gambling Act, 1867, which dates back to the colonial era, had a clause of penalizing people owning open gambling houses. Gambling is traditionally defined as betting for money, containing an element of profit.
Even today, many state laws on "gambling" do not clearly define what 'game of skill' means. This has been causing much confusion till date, making people to look down upon cash gaming as merely a business window, as legalities and best practices surrounding skill gaming are not understood properly.
In a nutshell, a game that involves betting purely on 'chance' can be considered gambling while a game involving the use of skill and expertise by a player is referred to as skill based gaming.
Time and again, gambling has been heavily restricted (except for selective categories) from the administrative point of view, beyond the moral policing of the society. While recently interpreting a case titled 'State of Andhra Pradesh versus K. Satyanarayana', the Andhra Pradesh High Court had classified Rummy as a skill-based game, even when monetary stakes were involved.
Notably, not any other online game has received such a judicial nod till date. On the other hand, The Information Technology Act, 2000 prohibits internet service providers from hosting websites based on gambling. Clearly, a conflict of interests is visible, and this is an issue that needs to be addressed immediately to propel the continued interests of netizens in the online gaming sector.
Once awareness on these topics is spread, and incentives are provided from the government, stellar growth can be witnessed in skill-based online gaming industry in our country.
Also check: sbobet
Final Words
"Money won is twice as sweet as money earned"
– Paul Newman from the 'The Color of Money' (1986 American movie)
While illegal gambling genres such as unregistered online lotteries must not be encouraged, it is important to understand that gaming is an enthralling experience for many people to demonstrate their craftsmanship on specific subjects (such as playing cards or chess), and is mostly driven by skill, and chance (at times).
If you know how to use correct strategies, you can easily be the first one at your table to make a valid declare of cards and win the game in card games like rummy, and winning or losing is in your hands. Smart players will win cash at online rummy games no matter who they are playing against, but using old-school techniques in your game play will place you in a legendary league. Patience, concentration, and familiarity—these are some factors to win each game you participate it.
Related Read: The Future of Gaming – A Look into Virtual Reality and Online Gaming Industry!
(Disclaimer: This is a guest post submitted on Techstory by the mentioned authors. All the contents and images in the article have been provided to Techstory by the authors of the article. Techstory is not responsible or liable for any content in this article.)
About The Author:
An avid Rummy and Poker player himself, Bobby Garg knew exactly what it takes to create the most evolved and compelling online card gaming experience. Before starting Passion Gaming with an intent to revolutionize the online gaming experience in India, Bobby had accumulated more than 20 years of executive management experience in the USA, UK and India.
He has successfully created four online casinos, served as COO in a publically listed company on the London Stock Exchange and is a proven industry leader. As a young starter in the industry, Bobby was a pioneer in gauging the potential in the online gaming sector. He set up one of the first online casinos in the world and quickly grew the business to a 13 million dollar valuation in 2001.
Comments
comments