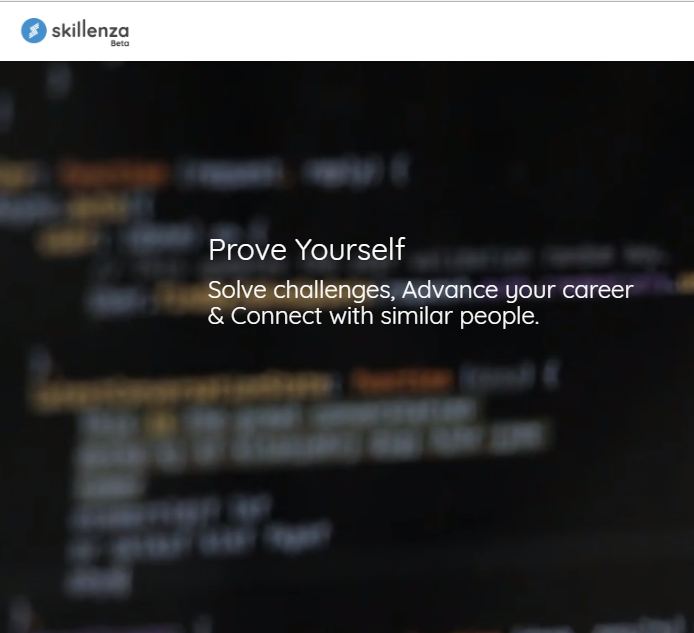 25 October 2017, India:
Bengaluru-based Skillenza has raised $722,000 in the latest round of funding led by Blume Ventures and Indian Angel Network as per the report by Inc42.
The round also saw participation from Aneesh Reddy from Capillary, Surojit Niyogi from HomeBit, Raghu from Taxi for Sure, Pallav Nadhani from Fusion Charts and Tracxn.
Founded in 2017 by Prashant Koirala, Rajesh Rai, and Subhendu Panigrahi, Skillenza is an online platform for networking, peer learning, community building, social connections and challenge-based rewards.
Related Read: Toppr Raises Rs. 45 Cr Funding from SAIF Partners, Helion Ventures FIL Capital
Subhendu Panigrahi, co-founder, and CEO of Skillenza, said, "Our platform is a two-sided marketplace. On one side enterprises and startups are looking to engage professionals and on the other, professionals are looking for the best opportunities. The challenges' model allows both sides to engage in a meaningful way. We have expanded our focus to empower customers (companies) to hire professionals in other skill sets."
He further added, "The funds from this seed round will focus on boosting our skill assessment modules, to increase user engagement with highly qualified professionals within our user base and to further build our expertise in the challenge-centric domain."
Speaking about the investment, Karthik Reddy of Blume Ventures said, "Skillenza's product suite to build, assess and retain quality communities for enterprises is a new-age approach to solving the talent crunch and talent retention. Increasingly, the current standard resume will become less relevant in the future as companies want more color on the skills and incoming talent wants to boost and showcase their skill sets."
Also Read: FYRE Raises $500,000 Funding from Venture Catalysts