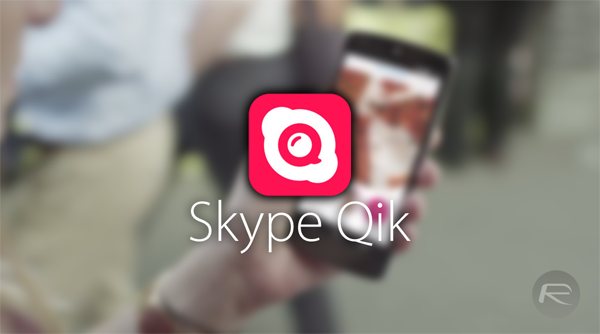 23 February, 2016, USA:  Skype has finally decided to shut down 'Quik Video Messaging' app. In order to take down its opponents such as Wechat and Snapchat, Skype had introduced this service in 2014 but after trying it for more than a year, company will be taking it off completely from the grid from March 24th, 2016.
Company said in a statement, "Shutting down Skype Qik video messaging app should not be much of a worry for users as the majority of its features are now included in the VoIP service's core app. After March 24, users won't be able to send or receive any messages from the app."
"In 2014, we launched Skype Qik, a mobile video messaging app to help share moments with groups of friends. Since then, we have learned that many of you are already doing these things in Skype, and as a result, we migrated some of Qik's most used features into the Skype app you already know and love," team Skype said in a blog post.
Skype introduced this app back in 2014 to doge competitors such as Wechat, Snapchat etc. With the help of this app, users can record a video message of upto 42 seconds and send it to others. Apart from video messaging, it also contained some of the features of its competitors such as message deletion after two weeks and many more. Now, it has decided to take off the video messaging app from its network completely.
Also Read-
Bill Gates Takes The Side Of FBI In FBI Vs Apple Issue
Comments
comments