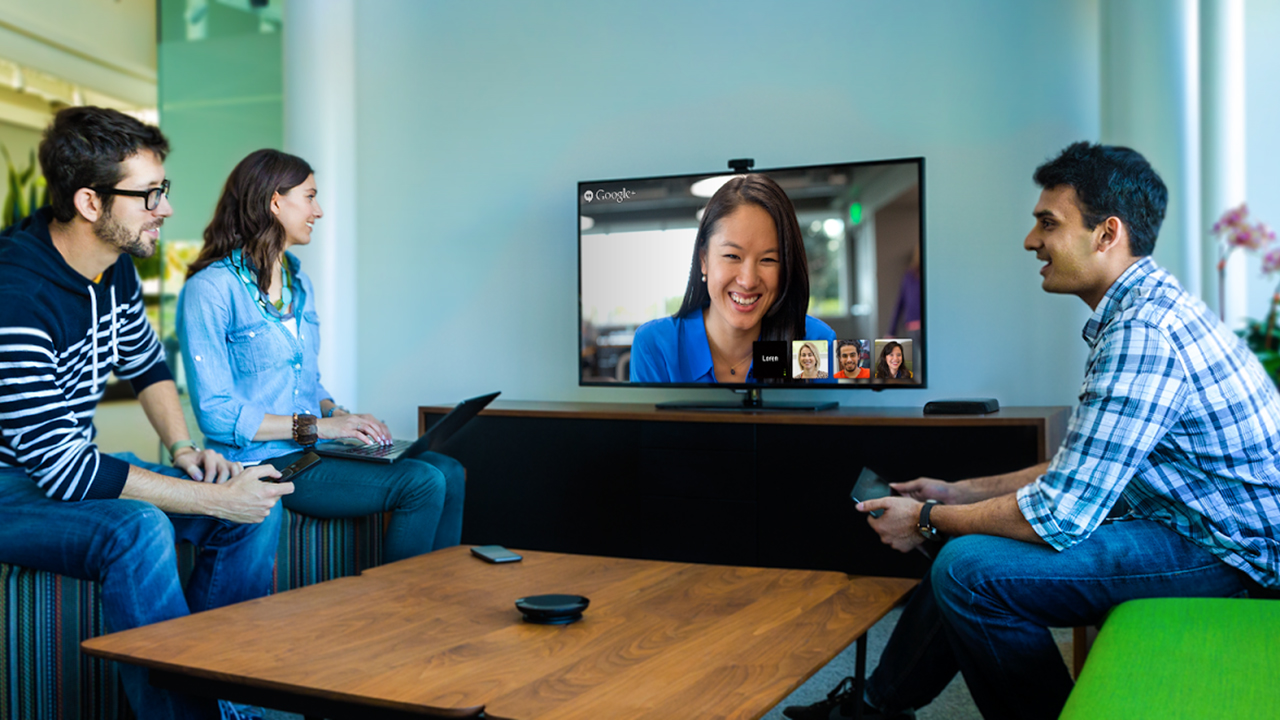 We have all been witness to the advent of World Wide Web and with it; its most touted and talked about feature, collaboration apps.
When teams have solid collaboration tools, they spend less time lost in emails and more time getting real work done. The use of such collaboration tools is not just for fun purpose but rather to increase and enhance team productivity and make the bond stronger.
Online collaboration and communication applications provide people a platform to express themselves, joke around, and get to know one another on a personal level too. It all facilitates team work and team cohesion, and that leads to greater productivity.
When speaking of collaboration apps, how can one not mention about Google Hangouts. Developed by one of the powerful tech giant in the world, Google, it is a communication platform which includes instant messaging, video chat, SMS and VOIP features. It was launched on 15 May, 2013. Have a one-to-one conversation or a group chat with the whole gang, spice it up and add make your conversations more interactive using emoji, GIFs and photos.
It also lets you sync your chats from device to device so as to keep the conversations going wherever you might be. Google Hangouts is a platform where you can turn any conversation into a free video call with just one tap, and not just one- to- one but it enables group video calling as well. By 2015, installation of the Google hangouts app numbered to over 1 billion.
The global Google Hangouts usage penetration among internet users worldwide as of the second quarter 2015, sorted by age group was: 8 percent of internet users aged 25 to 34 years used the VoIP and chat service.
Over the period, the success of internet and its convenience caused an acceleration in the interest of people towards it. It created a kind of a rising tide in tech and saw many online collaboration apps come and go. But few have caught fire, like Slack.
An excellent online communication tool with a rich collection of settings and options, Slack is a cloud- based team collaboration tool founded by Stewart Butterfield. Launched in August 2013, Slack users have grown to a whopping 5 million daily active users in just four years; this red- hot startup sky- rocketed to a $3.8 billion valuation by making it easy and almost kind of fun to chat with your coworkers.
Slack is very popular in the business world because of its notifications, which are plentiful and customizable. It also supports audio and video calls and other unique features like persistent chat rooms (channels) organized by topic, as well as private groups and direct messaging. All content inside Slack is searchable, including files, conversations, and people.
Yet again, the latest company to enter this business is Microsoft which came up with Microsoft Teams in 2017, a chat- based work space in Office 365. Microsoft Teams, Slack's latest high-profile rival, is slowly gaining traction. The software giant has announced that 30,000 organizations spread across 145 markets, "actively used" the collaboration service in January. It's integrated with Office applications, including Skype, and uses the Office 365 cloud.
Teams is about two-way interactions via threaded, persistent chats. Although team conversations are, by default, visible to the entire team, it facilitates private discussions also. It also works with Skype to offer voice and video conferences and like Hangouts, even supports fun elements like emojis, stickers, GIFs, and custom memes.
What makes Microsoft Teams different is that Word, Excel, PowerPoint, SharePoint, OneNote, Planner, Power BI, and Delve are all built in, and is backed by Microsoft Graph, which enables intelligent services.
Bases

Google Hangouts

Slack

Microsoft Teams

Features available

· HD video calls

· Voice Calls

· Instant Messaging

· HD Group Conferencing for up to 15 people

· Auto Screen Focus

· Intelligent Muting

· Compatibility with multiple computing devices

· Built-in screen sharing

· Hangout On Air

· Integration with other Google applications

· Custom Control for Admins

· Built-in internal and external sharing option

· Configurable notifications for desktop, mobile push and email

· Integrates with dozens of services

· Integrations with Google Docs and Dropbox

· Search conversations and individual messages

· Search inside Word docs, Google Docs, Photoshop files, PDFs

· Snippets: for capturing blocks of raw text, log files, code

· Support for both Google and Apple emoji styles

· Support for private groups and 1:1 direct messaging

· Sync with desktop, iPhone/iPad or Android device

· Two built-in native file types

· Creates a corporate-wide workspace

· Supports conversations in large groups or in smaller, private groups.

· features Skype calls floating in the background of chat windows

·  supports both, persistent and threaded chats to keep everyone engaged.

· Search relevant information across the workspace easily

·

Pricing policy

Google Apps – $5/user/month

· 30GB of online storage for file syncing and sharing

· Online text documents, spreadsheets and slides

· 24/7 phone and email support

Google Apps with unlimited storage and Vault – $10/user/month

· All Google Apps features

· Unlimited Storage (or 1TB per user if fewer than 5 users)

Free – No limits on time or users

· Two-person voice and video calls

· 5GB total file storage for the team

Standard – $6.67 per user/month billed annually ($8 billed monthly)

· Group voice and video calls

· 10GB file storage per team member

Plus – $12.50 per user/month billed annually ($15 billed monthly)

· All features from the Standard plan

· 20GB file storage per team member

Enterprise – $49-99 per user/month billed annually

· Fully searchable archive with unlimited messages

· Unlimited external integrations

· Detailed usage statistics, reporting & analysis

· Custom message retention policies

· Guest access

· Priority support

· available as part of Microsoft Office 365 subscriptions.

· Office 365 Business or Enterprise subscription costs $60 a year for the Business Premium tier, which includes Exchange email, a terabyte of OneDrive for Business storage, Skype for Business, and Microsoft Teams.

· Full suite of desktop Office apps with the E3 plan and still come in at $240 per user per year.

Intended users

Small Business | Large Enterprises | Medium Business | Freelancers
Small Business | Large Enterprises | Medium Business | Freelancers
Large Enterprises, Mid Size Business, Small Business
While Slack is mostly used by businesses and companies to interact and discuss with colleagues important issues, Google Hangouts is more of an informal platform that lets you connect with friends and families and Microsoft Teams enables both formal and informal meetings.
Also Read:
Key To Managing Remote Employees, Communication
How To Hire Effectively For Building A Remote Team ?
Image Source: hwupgrade.it
Comments
comments