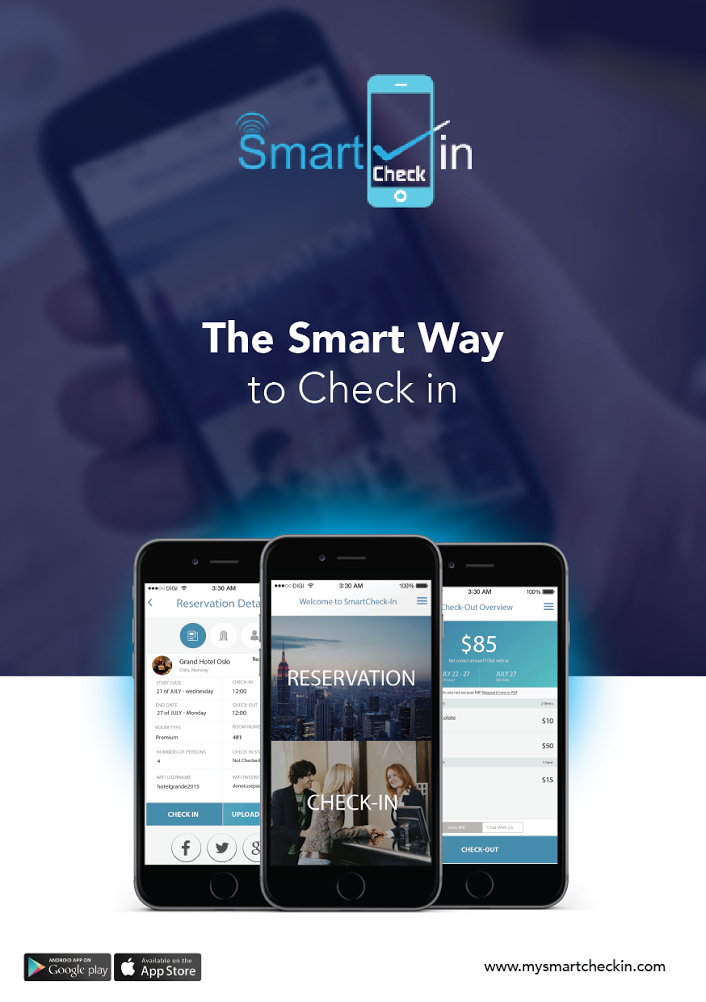 ThinkSmart is a services based company started in 2012 with clients mainly based out of USA and Japan. In this article we focus on ThinkSmart's SmartCheckin app which allows clients to check-in into hotels through their smartphones.
Checking in for your flight is a pretty common procedure now with almost every airline offering check-in facilities through an app. However, once your plane lands at its destination and you go to your hotel, the hotel check-in process sometimes takes at least 10 to 15 minutes on an average and might take much longer (at least 30 to 40 minutes on an average) in places such as Vegas and Goa.
Considering how much time people were spending in just checking in and checking out of the hotel, Nilesh Bhattad, while on his trip to the USA, spoke to about 30 to 40 hotel owners who expressed their willingness to have a check-in check-out automation system. Thus was born the idea of the SmartCheckin app.

SmartCheckin allows users to check-in  into a hotel through their app. So all the customer has to do once inside the hotel is to pick up their keys and head to their room straight. If during your stay something is not right with the hotel rooms or services, then you can convey the same to the hotel administration through the app. The app also allows you to find local attractions, nearby ATMs and more thereby integrating everything you need for your hotel stay in one single app. The app also allows customers to check out of the hotel using the app.
The company is currently working towards integrating airline check in into the same app so that customers can have their entire journey right from start to end managed through one single app.
Smartcheckin project was launched in October 2014 and the company has started sales and marketing activities since Sep 2015. The company currently has about 40 hotels who are managing their customers stay via the Smartcheckin app. Hotel groups such as ITC, ACCOR have also agreed to run pilots with SmartCheckin product.
[box type="shadow" align="aligncenter" class="" width="400″]SmartCheckin Facts:
Core Function: Allowing hotel checkin through smartphone app
Parent Company : ThinkSmart(founded : 2012)
Founders: Nilesh Bhattad and Sagar Patil
SmartCheckin Target by End Of Year : 500 Hotels using their app.
Competitors :  Checkmate.io and Stayntouch (both USA based companies)[/box]
Th total size of the hotel industry is expected to be about 500 billion USD.  The company plans to have atleast 100 hotels by end of October using the SmartCheckin app (if the ITC and ACCOR deal goes through then they will cross 300 mark very soon). By the end of the year, the company is planning to have about 500 hotels on board. The company will focus on India and USA markets before targeting any more market segments.
Currently SmartCheckin is not seeing any local competition.Checkmate.io and Stayntouch are some of the companies offering similar solutions in the USA. But no one in India has come up with such an app as yet and the company hopes to get a first movers advantage in this market.
ThinkSmart was started by Nilesh Bhattad and Sagar Patil in 2012. Till date the company has come up with 25 products in total and also works in the IT services space.
Comments
comments