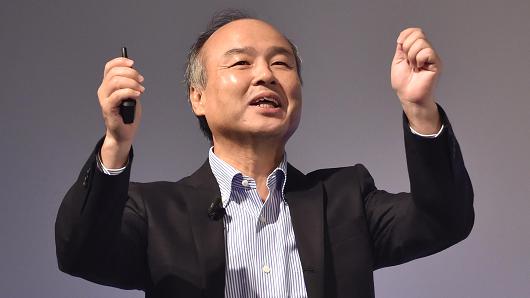 09 February 2017, USA:
Japanese telecommunications, the internet and solar company SoftBank Group Corp. is gearing up to close the first round of investment in its planned $100 billion technology fund by February end.
Chief Executive Officer Masayoshi Son said, "When I first founded this company, all I could think about is how to stretch the finances until the end of the month," Son said Wednesday after his company's earnings announcement. "Recently, the span shifted to 10 and 30 years ahead. I'm now seriously thinking about how to make sure that SoftBank group can grow for the next 300 years."
The initial investments will likely include $45 billion from Saudi Arabia and $25 billion from SoftBank, as well as $1 billion each from Apple Inc., Qualcomm Inc. and Oracle Corp. Chairman Larry Ellison, the people said, asking not to be identified because the matter is private as per the report by Bloomberg.
The giant tech fund could also be part of a $50 billion investment in the United States that Son pledged when he met with Donald Trump in December. Son has said his investment would create 50,000 new jobs.
Tokyo-based SoftBank said Wednesday its fiscal third-quarter profit totaled 91.2 billion yen ($814 million) up dramatically from 2.3 billion yen in 2015. Quarterly sales stayed relatively flat on-year at 2.3 trillion yen ($20 billion). (Image- Getty Images)