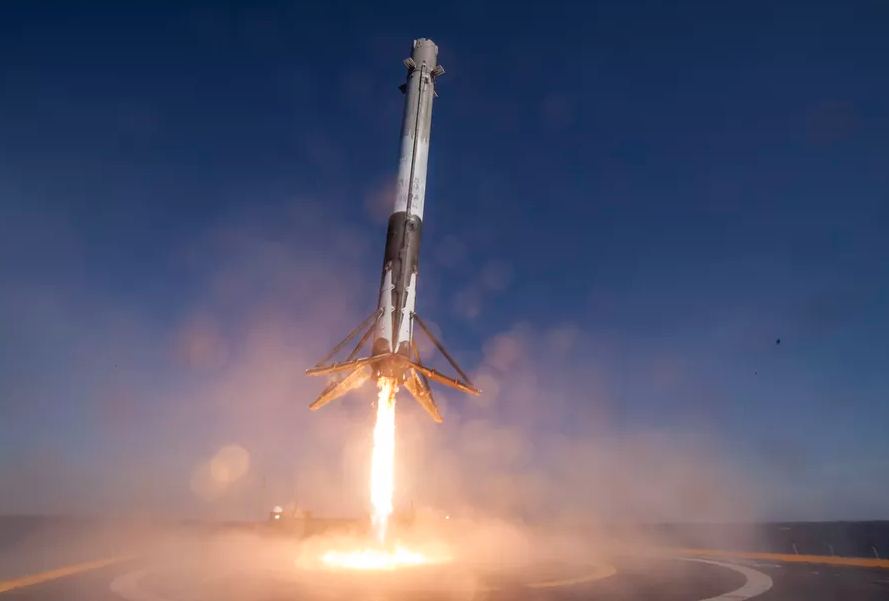 31 March 2017, USA:
SpaceX launched recycled Falcon 9 on Thursday from Cape Canaveral, Florida base. Falcon 9 was previously used 11 months back in April 2016.
SpaceX CEO Elon Musk appeared on the company's live stream shortly after the landing and spoke about the accomplishment. "It means you can fly and refly an orbital class booster, which is the most expensive part of the rocket. This is going to be, ultimately, a huge revolution in spaceflight," he said.
"It's been 15 years to get to this point, it's taken us a long time," Elon Musk said. "A lot of difficult steps along the way, but I'm just incredibly proud of the SpaceX for being able to achieve this incredible milestone in the history of space."
Falcon 9 first stage has landed on Of Course I Still Love You — world's first reflight of an orbital class rocket.

— SpaceX (@SpaceX) March 30, 2017
Incredibly proud of the SpaceX team for achieving this milestone in space! Next goal is reflight within 24 hours.

— Elon Musk (@elonmusk) March 30, 2017
SpaceX's Falcon 9 rocket costs about $62 million as per the report by CNN. Using it more than once can drastically bring down the price of a single launch.
The Verge reported, Not only is this Falcon 9 rocket launching for the second time, but it's landing again, too. The first stage will attempt another drone ship landing in the Atlantic Ocean after takeoff, meaning this particular vehicle could see even more flight time in the future. It's still unclear just how many times a single first stage of a Falcon 9 can be used again. Falcon 9 was previously used in an April 2016 mission to the International Space Station. (Image- SpaceX/ The Verge)
Comments
comments