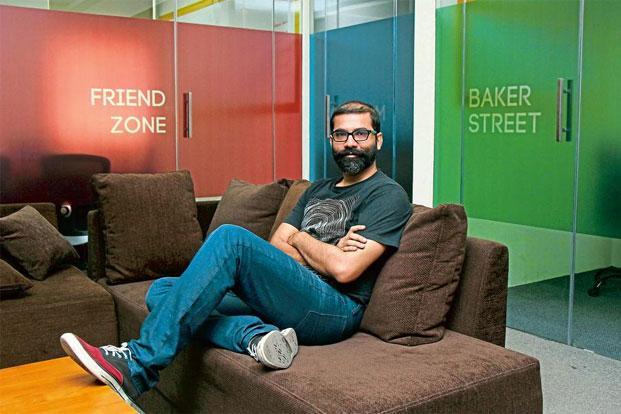 31 March 2017, India:
It all started with one post but it didn't prove to enough until now! The curious case of TVF CEO Arunabh Kumar was shutting down, chapter over, just a couple of days back. The man was about to walk out of all the "Online" allegations free! Yes, Innocent Arunabh Kumar, can you imagine that? Well, there's no need to! As per the latest development, Two brave women have come forward and registered a case of molestation against Kumar. And the guy has 'gone with the winds.'
Learnt the best Business Practices from my Mom ?
We Men are the ones who need Help!
Thanks @brandequitylive #womensday pic.twitter.com/a2AsrJG1He

— Arunabh Kumar (@TheQtiyapaGuy) March 8, 2017
@TheQtiyapaGuy @EkThapaTiger haha the irony of this post

— Atirek Garg (@atggarg) March 21, 2017
Yes, these posts will amaze you! But not a 27-year-old writer-director who had lodged the first FIR with the MIDC police station alleging that Kumar inappropriately touched her and even made gestures in 2016 during a shoot of a Web series production.
"The victim has worked with Kumar's in 2014 and she claimed it was then he misbehaved with her. A case under IPC section 354 (A) (sexual harassment of the nature of unwelcome physical contact and advances or a demand or request for sexual favours) against Kumar with the Versova police," said Divisional ACP Arun Chavan.
As per the Indiatimes, The total count of people who have accused Arunabh Kumar is around 50! But sadly, only two have come forward.
When TVF CEO Arunabh Kumar reaches office pic.twitter.com/BuGUAZaN1p

— Raghav (@1lyRaghav) March 30, 2017
Please don't wait for this to "die down" @TheViralFever .Your content is pro-feminism. Hope you are too.

— Shobhana (@Shobhaana) March 17, 2017
The second FIR was registered after a struggling actor in her early 20s complained against Arunabh and a case was filed under section 354 of the IPC, the police said to HT.
"We will be trying to get in touch with all the people present at the time of the incident in Arunabh's office for leads in the case. We are trying to talk to who all worked in the office at that point of time," a police official said.
They also inform that there was no information on Arunabh pleading for an anticipatory bail, but a senior police officer said, "It is a non-bailable offense and we will oppose his plea. We want to arrest him." (Image- Devendra Parab/Mint)