SpaceX was seen using the robotic launch tower arms last week. The gigantic rocket on the mount was lifted. It was named "Mechazilla" by Elon Musk last year. Its giant claw-like arms have the capacity to stack the 160-foot tall Starship along with the 230-foot tall super-heavy rocket. It will also be able to catch the rockets, as they land on earth.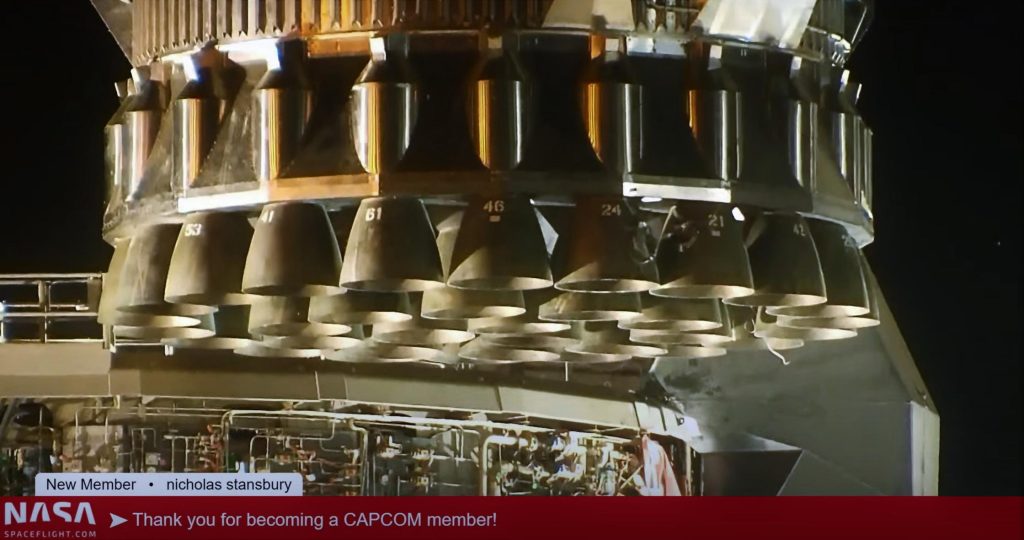 The stainless steel booster 7 was sent from the Starbase factory to the launch pad down state highway 4. After which the space company began engine testing the super-heavy rocket prototype. That was the first time the Mechazilla was mounted with all the 33 raptors. The photos and videos were captured and shared on social media platforms.
Behold! The power full power of Booster 7. #SpaceX @Starbase #Texas #Starship pic.twitter.com/RVE8Lhxixg

— LabPadre (@LabPadre) June 24, 2022
Furthermore, the 400-foot-tall tower's catching mechanism will enable fast reusability. "Starship booster, largest flying object ever designed, will be caught out of the sky by launch tower. A big step forward, as re-flight, can be done in under an hour," said Musk. The Super Heavy booster will be caught with "load points just below the grid fins" and "shock absorption is built into tower arms. Since the tower is on the ground side, it can use a lot more mass to arrest the booster's downward momentum," he explained last year. But, Musk previously said they would not attempt to catch the booster with Mechazilla on the first orbital launch attempt because it is too risky. Booster 7 is expected to soft-land in the Gulf of Mexico near Boca Chica Beach after it propels Starship SN24 to orbit.
And being lowered. Chopsticks (and the Chopstick team) achieve another milestone! pic.twitter.com/Xx8ssIRZ4N

— Chris Bergin – NSF (@NASASpaceflight) June 24, 2022
Booster 7
Booster 7 was transported to the launch pad to begin its engine testing campaign ahead of the orbital flight. It is equipped with 33 Raptor V2 engines that could undergo a static-fire test next week. "SpaceX has informed the U.S. Coast Guard that there will testing at their facility located south of Brownsville, TX, near Boca Chica Beach. During the hours of 10 a.m. through 10 p.m June 27, 2022, through June 30, 2022, each day, a hazard area will exist in the vicinity of the SpaceX facility," says a Marine Safety Information Bulletin by the U.S. Coast Guard issued on June 24. "The area below [photo] represents the U.S. waters portion of the hazard area SpaceX identified as susceptible to potential hazards including blast pressure, debris, gaseous leaks, and fires during the tests. Mariners are advised to check Broadcast Notice to Mariners on VHF Channel 22A/157.100 MHz before entering that region and should avoid the area outlined below during the test period," the announcement states, pictured below.