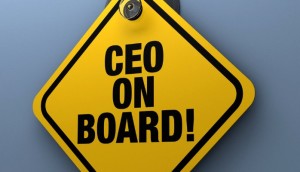 Image Source: Linkedin.com
"In the business world, everyone is paid in two coins: cash and experience. Take the experience first; the cash will come later."
You're the CEO — Doesn't it feel like you're overloaded with a huge responsibility? Everyone are so unprepared for the biggest job of life. Here's the crash course you didn't know you needed if you're the first time CEO.
Conviction 
"The final test of a leader is that he leaves behind him in other men the conviction and the will to carry on."
You can succeed, but often it is a matter of how badly you want to.If you yourself don't believe in the product, you will never be able to sell it. Stay determined and focus on developing your idea to sell it better. As a CEO, if you have got the basics right, if you have understood the consumer needs well, success will always follow.
[box type="shadow" align="aligncenter" class="" width=""]Related Read:
10 Daily Habits Of Successful People! [/box]
Define USP & Add Value 
"There's definitely space for uniqueness in a home console."
Imagesource: realfinitybusinesssuites.com
A unique selling proposition (USP)  is what makes your business stand out from the crowd and tells your customers what is special about you. So it's vital to get it right. Define your USP the best possible way by identifying the exclusive features of your products or services. Figure out what you do best, what no one else can do as well as you — partnerships, sales, product development, fund-raising. Ask your leadership team for their assessment of your strengths.
Organizational Strategy
"The five essential entrepreneurial skills for success: Concentration, Discrimination, Organization, Innovation and Communication."
Organizational strategy is more about making a company effective by creating a unified leadership team, aligning goals and having a clear purpose, and then communicating that vision to everyone within the organization. Culture is an important aspect of the organization.You do this by taking every opportunity to instill the value system you have established in your organization.
[box type="shadow" align="aligncenter" class="" width=""]Related Read:
7 Most Successful CEOs In India, Who Are Neither From IIT Nor From IIM ! [/box]
Hire The Right
"We focus on two things when hiring. First, find the best people you can in the world. And second, let them do their work. Just get out of their way."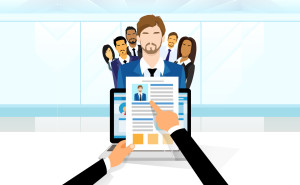 Image Source: reminmedia.com
Don't just hire the best; hire the best people for you. Spot your lieutenants first. Remember, once you hire a ring of senior people, you don't have to do all the hiring yourself anymore. You let them build out their teams.You should only be thinking about whether people are the best for your particular company. Whether they're the best depends on your culture, your management style, how decisions get made.
Be Approachable  
"The worst mistake a boss can make is not to say 'well done'."
Image Source:Linkedin.com
People ask the difference between a leader and a boss. The leader leads, and the boss drives. Appreciate them and drive them towards productivity.  Build a culture where people are comfortable coming to you and telling you bad news. The more open and honest you are with your team about how you're doing – with product traction, sales, and money in the bank – the more honest they'll be with you about what's working and what's not inside your company.
Start with a communications survey to get a real picture of how your employees communicate and where they put their trust.  Operate with total transparency.
[box type="shadow" align="aligncenter" class="" width=""]Related Read:
Inspiring Quotes From Elon Musk ! [/box]
Workout the key elements of your business plan
"A goal without a plan is just a wish."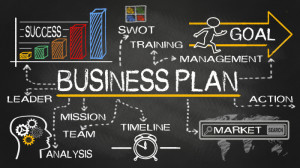 Image Source: business2community.com
Product/Service. What is the product or service and what does it do?
Market/Lead customer. What's the size of the segment you are targeting?
Competitors. Who is standing in your way ? How do conquer your spot?
Business Model. How does the product make profit for the company? For your customers?
Personnel.  Worth as much as the first four combined. Who are the people that won't let this venture fail? What's their track record? How resilient are they? What's their chemistry? What's their experience and education?
Comments
comments