For startup founders, money is close to the first thing on your mind. While it is important to properly manage your financials, it isn't a good idea to pursue early — stage funding.
Venture capitalists and angel investors are often turned off by those companies barely off the ground that are seeking significant financing. Still, you need funds. What else can you do to build your business properly?
VC's Reject 98-99% of Pitches!
Emerging ventures without a proven product demonstrated sales patterns, and limited overall market share are high risk at best. Venture capitalists may seem willing to spend money, but they are not likely to take on unproven companies.
In fact, they accept and finance only 1 or 2 out of every 100 pitches they see. According to the Small Business Administration, out of the 600,000 new businesses launched annually, only about 300 are funded by VCs.
That means 99.95% of startup founders will not receive funds.
Consider for a moment that a funding round wasn't the only option available to grow your company. Would you pursue other methods to build your business? For example, bootstrapping your company may mean a slower growth and far more hard work on your part.
However, it also ensures nearly all of your profit remains in your pocket, not an investor's. It also means you remain in complete control of your company's future. You don't have to sell away equity in your business for investor compensation.
Why Should You Bootstrap Your Company?
Yes, it seems easier to turn to an investor who will hand over millions of dollars to help you fund your business. However, this rarely occurs, and you'll likely waste your time (and money on that pitch development) in the process. Instead, bootstrapping your company affords far more opportunities:
You'll stay passionate about your company and discover key talents you didn't know you had.
Companies that bootstrap are likely to attract the right talent. You'll bring in people who can actually push your company forward because you'll have better insight into who you need.
As previously noted, you retain control of your company — including who will work with you every step of the way.
Most importantly, without investor financing, you'll grow a better company that's less dependent on pleasing investors and more likely to develop the type of product or service your customers need and want.
Without Funding, How Can You Build & Grow a Startup?
Can you develop a very successful, well-known company with bootstrapping? I did it at GetVoIP, and in just 4 years, we made it to Inc.'s 5000 fastest growing companies in 2016. In fact, many companies have done just that. They didn't seek investor funding early on. Instead, they skipped early-stage funding altogether and grew their company without.
You've heard of companies such as TechCrunch (launched in 2005, bought by AOL for $30 million in 2010), Braintree (founded in 2007, bootstrapped until 2011 then received $34 million from Accel), and Indeed (raised $5 million after several years and founders excited for an estimated $750 million).
Bootstrapping means reducing any (or possibly all) outside debt and equity financing for your company from any type of investor, a third-party company, or bank. Instead, you'll focus on building through other strategic means, including: Don't be quick to hire when you can do the work yourself. Putting in more sweat instead of hiring others, especially in the early days, will help keep your startup costs down.
If you do need to hire, consider hiring freelancers for as long as you can rather than bringing someone in-house right away.
Consider bringing in a partner or two who will share your vision, passion, and are willing to work overtime and make sacrifices to achieve greater company goals, and help eliminate HR costs.
Apply for a few new credit cards that offer an introductory 0% APR. This will increase your buying power when needed, at no extra costs. Use your credit cards instead of cash when possible. This will give you the ability to pay over time as you generate additional cash flow, or possibly keep the cash-on-hand in a bank account to earn some interest. Every penny counts.
Alternatively, apply for credit cards that offer cash back incentives. For starters, the Capital One Spark Card gives you an unlimited 2% cash back on all purchases. That means if you spend $10,000 a month on advertising with Facebook, you'll end up getting back $200 cash back.
Tap into your equity on assets, such as your home or car — even sell that watch if you have to!
Keep operating costs as low as possible. This is a no-brainer — not just during the early stages, but at every stage of your company. Use free versions of any software when possible. We actually still use the free version of Slack and G Suite at my company. Even though upgrading to a paid version of G Suite only costs $5/mo, we are doing well with the free version and have no real use for all the add-on features to justify the costs.
Buy second-hand computers, printers, supplies, office furniture, and anything else you possibly can. We bought our office furniture at a liquidation auction, for pennies on the dollar, saving over $10k! You can search sites like AuctionZip for daily listings in your area. You'll be surprised at what you can find, and how much you can save buying used.
Don't stock up on inventory. Stocking up on inventory is a no-no for any startup. I don't care if you can't keep your current stock on the shelves: don't overstock more than a few weeks worth of inventory. In today's world, product demand and trends change daily. Don't buy more than what you can realistically forecast to sell based on previous sales.
Most companies start with personal savings or borrowed funds from family or friends. Early-stage funds can also come from your early investors. This keeps your business operational if you have the proper profit margin created for your company.
After this, your company enters a credit stage where it begins turning to low-cost loans to support equipment purchase or hiring staff.
3 Key Factors to Master to Successfully Avoid Early-Stage Financing
Bootstrapping can be complex and hard work, but it nearly always affords startup founders with a better end result.
In a survey conducted by Quartz Media on why startups fail, it was evident that funded startups were more likely to run out of money than those bootstrapping. These companies failed because they ran out of cash, didn't have a viable business model, lacked traction, and were outdone by competitors.
How can you succeed on the other side?
Reduce your initial expectations. Break your big ideas and plans into smaller, manageable bites. Execute your startup business plan in portions like this to ensure you have the financing to maintain your initial growth.
Make profits your first and primary goal. This is important because, without a profit-based business model, bootstrapped companies fold. This means you'll need a very different mindset.
Become a skilled business professional. Develop not only skills for your business, but also passion, enthusiasm, and drive.
Should You Ever Turn to Investors?
Of course! Later stage venture capital is highly desirable for many companies. While early-stage funding can limit your growth potential (if you even have access to it), waiting to turn to an angel investor or VC later on with a proven business model is likely to be successful.
VCs want to work with companies that:
Have a product that they've developed. It's no longer an idea.
Have a proven customer base. You've made sales.
Have a proven business model.
Pitch to a VC with these factors and chances are very good that VC will take a closer look at offering not only funding but more funding than you originally could obtain. Why is this? Simply put, there's less risk. Investors are often willing to take risks, but they will not take risks without seeing the potential. Your startup can thrive with a proven business model and a product to sell.
Seeking out early-stage funding could, in fact, kill your company. Invest instead on bootstrapping and turn to VCs later to fund your success.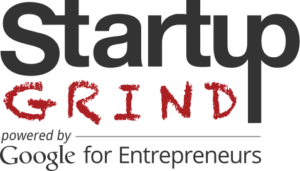 This post was originally written by Reuben Yonatan on Startup Grind, the global  entrepreneurship community.
Startup Grind is a Silicon Valley-based organization that educates and mentors entrepreneurs through monthly business events and speaking series in cities across the globe
Comments
comments