"2017 is the year of Influencer Marketing" is common knowledge for any individual who is in sync with the marketing circles. While I initially thought that it was about finding out people with high social following and reaching out to them to promote unrelated contents; eight months into the year, I realised that influencer marketing is beyond these failed hacks.
One of the main reasons for such hacks to fail was the fact that the marketing efforts were not in sync. Because, in most cases, the influencers or traditionally known as evangelists were miles apart (both literally and figuratively) when it came to conveying the brand's intended message and this creates a havoc in an end consumer's mind.
What started as a exploration on this topic, led me to realise that the answers are nowhere but here. It was during one of a digital marketing meetups last year that I met Yaagneshwaran Ganesh, the author of "Syncfluence" which released early this week on leading ecommerce portals such as Amazon, Flipkart and more.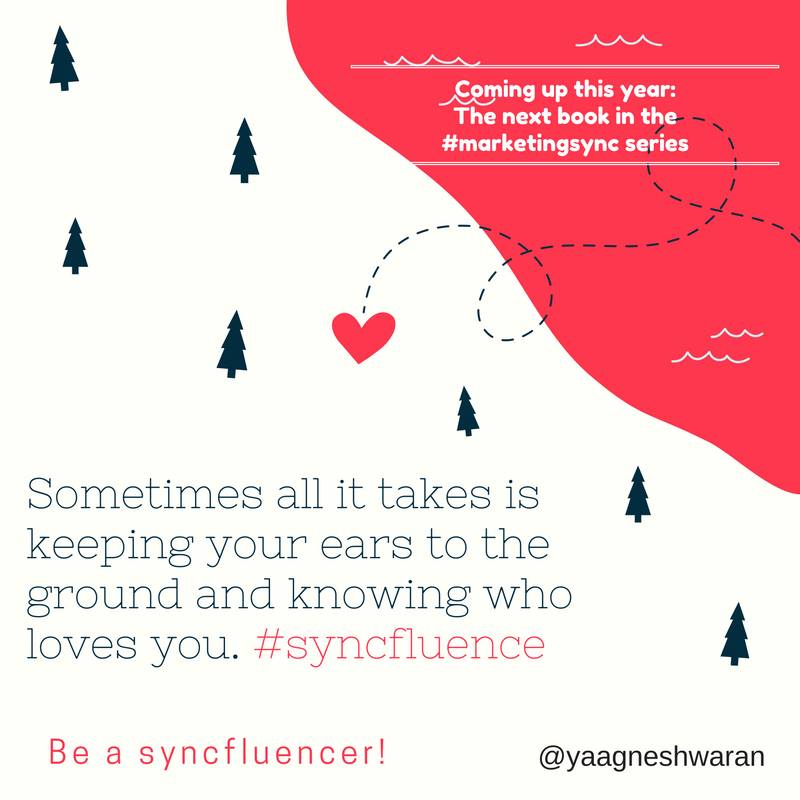 Even in 2016, he was popular in the startups and SME circle for his previous book "Is your marketing in sync or sinking?" which was aimed at bringing MarketingSync as a concept to masses and help SMEs who are struggling to stay relevant and figure out the right marketing strategy.
You don't see many book projects that spans across the globe where you end up finding a co-founder during the course of the project. MarketingSync was one of those rare projects where the authors/founders sit across two different continents and try make a single vision a reality.
"Christian Fictoor, my conceptualizer from Enschede, Netherlands and I decided to go all in, even when we were conceptualizing the book," said Yaagneshwaran, in one of our initial meetings.
During the conversation, it was becoming evident that he was not just an author of a book on marketing, but also an avid marketing enthusiast himself, who is constantly striving to stay in sync with the latest trends in the industry.
While "Is your marketing in sync or sinking" was his fourth title to get published, the book branded him as the go-to person for marketing strategies, not just locally but also in the global circle. He became a regular speaker at conferences internationally on the subject of 'MarketingSync' and how it is important for organizations to ensure that their strategy is in sync.
Going back to the initial days of how this entire state of mind was perceived, Yaagneshwaran recalls his 'MarketingSync' workshop he used to organize around 7 years back, though not in that exact name back then.
"In one of the quarterly meetings at a tech-startup, the marketing team presented a report showcasing the increase in market share compared to a competitor. After all the number crunching for two hours, the country manager asked 'Have we grown by brand value or sales volume?' That question changed things forever," he adds.
It was during this incident he realised how the marketing team was working in silos across organizations and they lacked the omni-channel experience that their customers should have originally experienced for better conversion rates.
As he further explored the topic, he was one step closer to his mission "One globe, one experience" which is to explore marketing practices at organizations of different sizes, industry and cultures across the globe and enable a unified customer experience for brands.
After success of the book "Is your marketing in sync or sinking?", I saw him initially toying with the idea of following it up with a book on social media marketing, but he slowly realised that there was a bigger problem to address when it came to marketing and that was helping marketers understand the importance of influencing customers at all touch points.
During our conversation, Yaagneshwaran shared "It is not about betting on influencing channels and influencers but about looking at opportunities to influence in a meaningful way!"
Even as he was working on the book "Syncfluence", I was fortunate enough to get hints about the book early this year. In one of his writings last January, he had pointed out the fact that, "Influencer marketing campaigns will no more be restricted to few influencers (who are domain experts in a particular field), who usually have a significant following in their domain."
Coincidentally, this is becoming true as the year progressed. We've seen companies slowly revisiting their influencer marketing strategy and trying to get the basics right.
He also added that one might see influence being built as part of the product design, communication, packaging, service delivery and more. Getting all the factors of influence in sync will be the key to deliver a delightful customer experience and keeping them interested.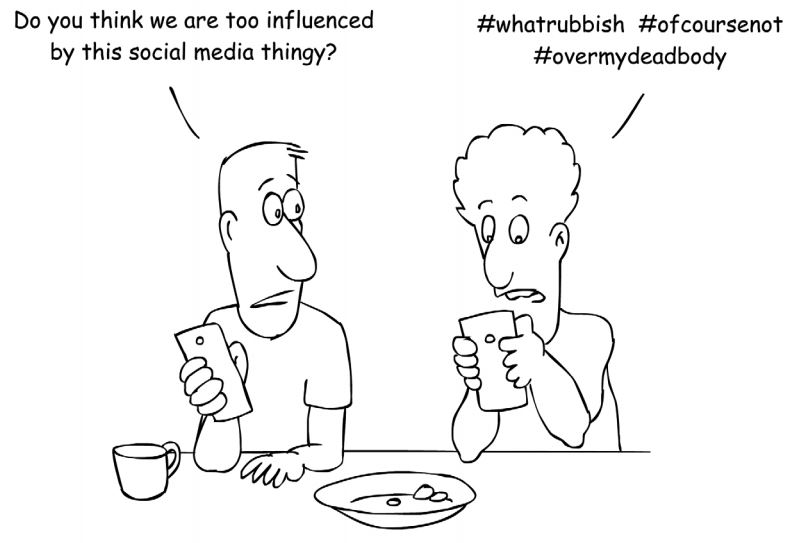 He took the initiative to kick-start relevant conversations by bringing marketers scaling global communities to his twitter followers through #Syncchat. The conversations saw guests like Mike Quindazzi, Scott Brinker, Justin Wu among many other influential people in the marketing space.
Here is a snapshot of what happened during Scott Brinker's #syncchat conversation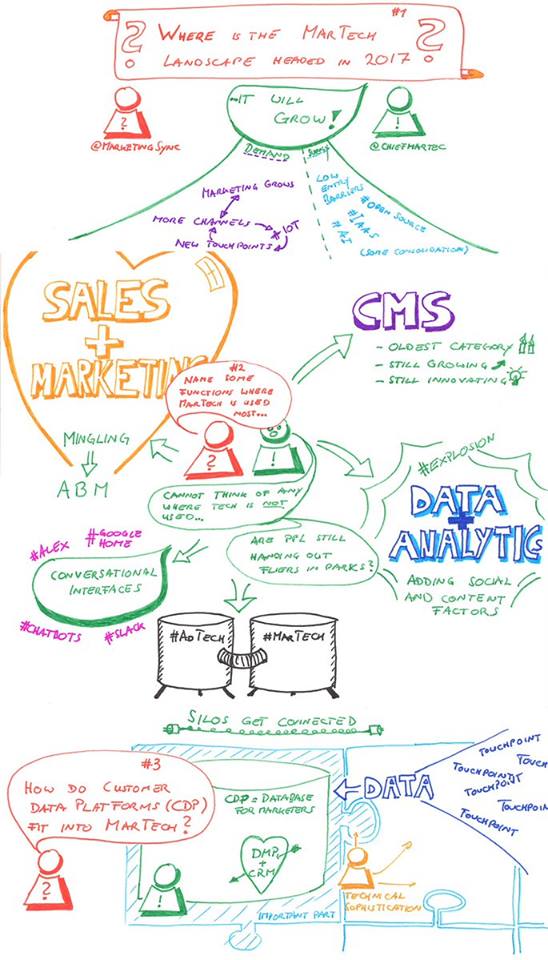 The #Syncchat community was later rebranded as the #Fiindchat community, when he took over as the Director of Marketing at Fiind Inc, a Seattle, Washington based Predictive Intelligence startup powered by machine learning, focused on marketing and sales professionals.
Even though he has been leveraging the power of social media and digital technology for his building his marketing strategies, Yaagneshwaran always reminds me that one needs to be a good marketer in the digital medium rather than trying to be a good digital marketer.
He doesn't believe in pushing products to products if there is no relationship built already. In his own words, "Sometimes all it takes is keeping your ears to the ground and knowing who loves you, and you naturally know what to do and why".
Are you ready to syncfluence? Or want to know how? Grab your copy of the book here!