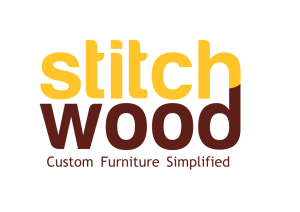 July 05, 2016: Stitchwood, Mumbai-based customised furniture startup  has raised $200,000 (around Rs 1.3 crore) in its third round of funding from Deepak Gupta, co-founder, Equity Crest and a bunch of unnamed angel investors, including high-net worth individuals (HNIs).
"We plan to raise about $400,000 in the third round of funding and have already raised $200,000. We have also got a commitment of another $100,000," told Ajit Shegaonkar, co-founder, Stitchwood.
The funds will be utilized for operations, marketing initiatives and enhancing customer experience.
Equity Crest is a platform that helps early-stage ventures connect with angel investors and VC firms.
In July 2015, Tangramme Furnishing Solutions Pvt. Ltd, which runs Stitchwood, had raised $400,000 in an angel round from members of Powai Lake Ventures and a few individual angel investors. It had earlier raised $100,000 in its seed funding round from angel investor Ajeet Khurana besides other investors.
Founded by Ajit Shegaonkar and Vikas NairStitchwood, Stitchwood is an online customized furniture store that empowers to design and create furniture that fits requirement. Stitchwood not only offers an easy-to-use online customization interface but it also allows you to visualize creation to the finest detail.
With the online 3D design tool, Stitchwood allows customers to visualise their furniture design and helps them create their own furniture.
Stitchwood is currently serving customers in Mumbai, Bangalore and Delhi-NCR region and claims to be growing by 45% on a month-on-month basis. The average ticket size of customised furniture sales is more than Rs 1 lakh. The startup gets about 1000 queries on a monthly basis.
"In a span of just six to seven months, our average order size has jumped from under Rs 50,000 to above Rs 1.5 lakh, resulting in operational profitability and helping us break even much earlier than planned," added Shegaonkar.
The firm has so far tied up with more than 200 micro, small medium enterprises (MSMEs) to manufacture the furniture.
Also Read: Bengaluru Based Tech Start-Up 'Fulfil.IO' Raises Seed Funding From Google India MD – Rajan Anandan
Sequoia Capital Backed 'Genesis Colors' Plans To Raise $96.5 Million Through IPO
Comments
comments