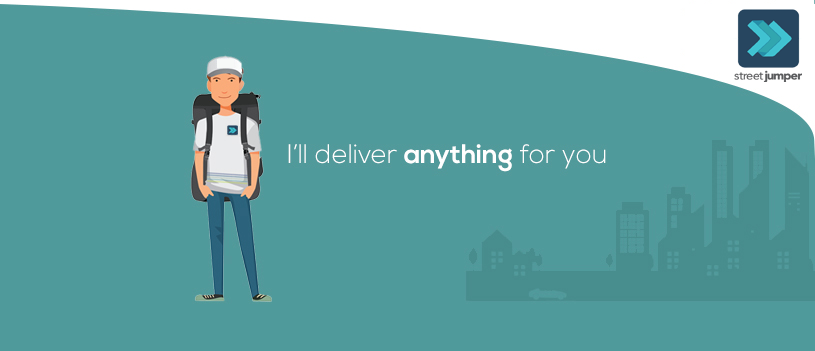 27th April 2016, India : Yesterday there was a news about a Jaipur based hyperlocal company , Street Jumper, getting acquired by Mumbai based businessman Sandiip Modi. However, Techstory now has an email which reveals that the company had already shut down operations almost 6 months ago.
Tarin Poddar, the company's founder and CEO, had sent the following email in October 2015.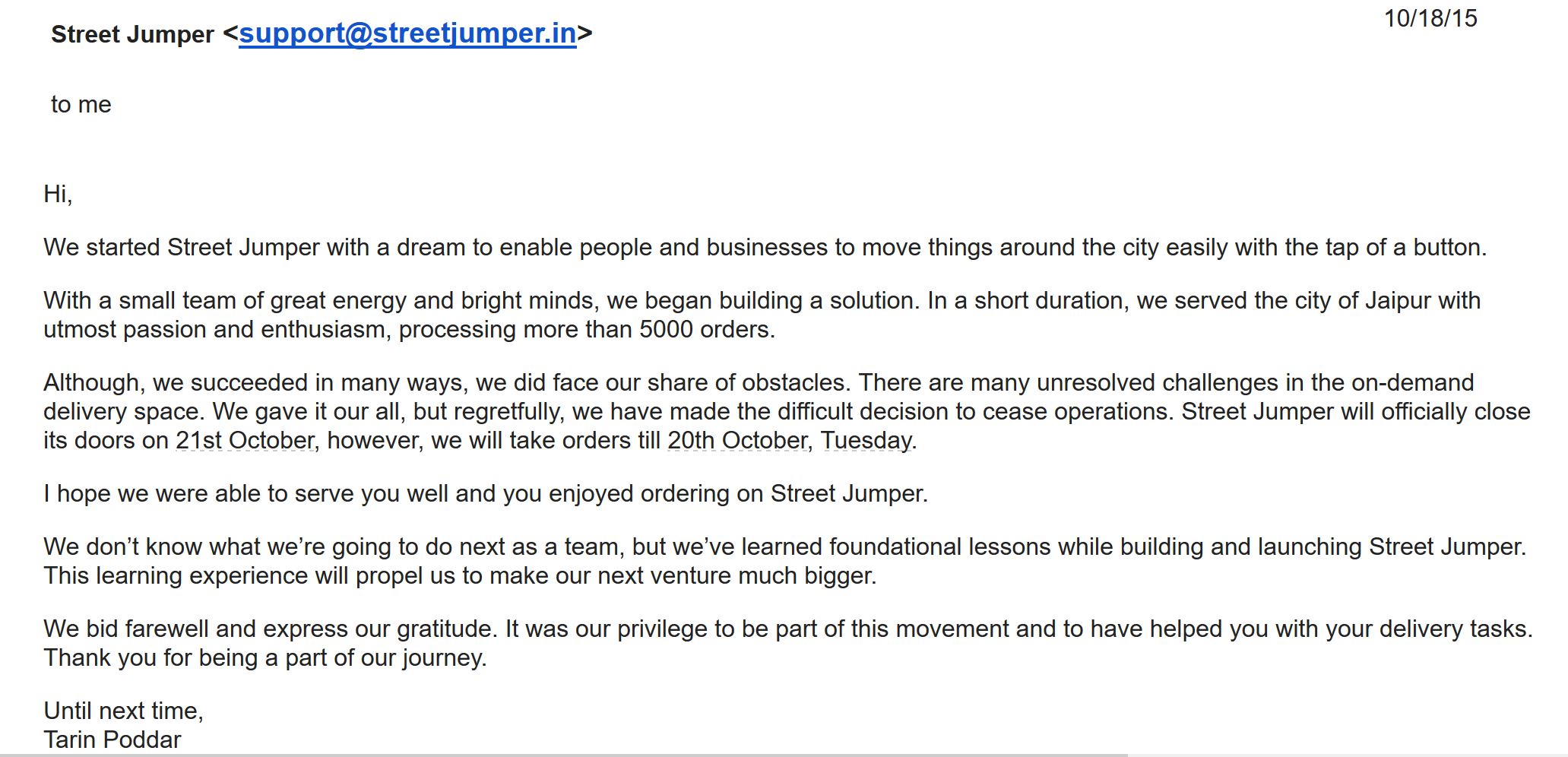 The email clearly states that the company was shutting down end of October 2015. However, in the news that was reported yesterday, it was reported that the company was in talks to raise Series A round of funding and is servicing about 250 orders a day.
There has been no activity on the company's social pages after October 2015.
Techstory has emailed founders of the company for comments but has not received any response as yet.
Update : We have a response from the founder Mr Tarin Poddar. In his response Tarin has said that "
The acquisition happened earlier and it took some months for the paper work to finish. We are just sharing the news now. We clearly said that we were processing 250 orders at the time of acquisition not right now. We had suspended operations at the same time the acquisition talks began. "