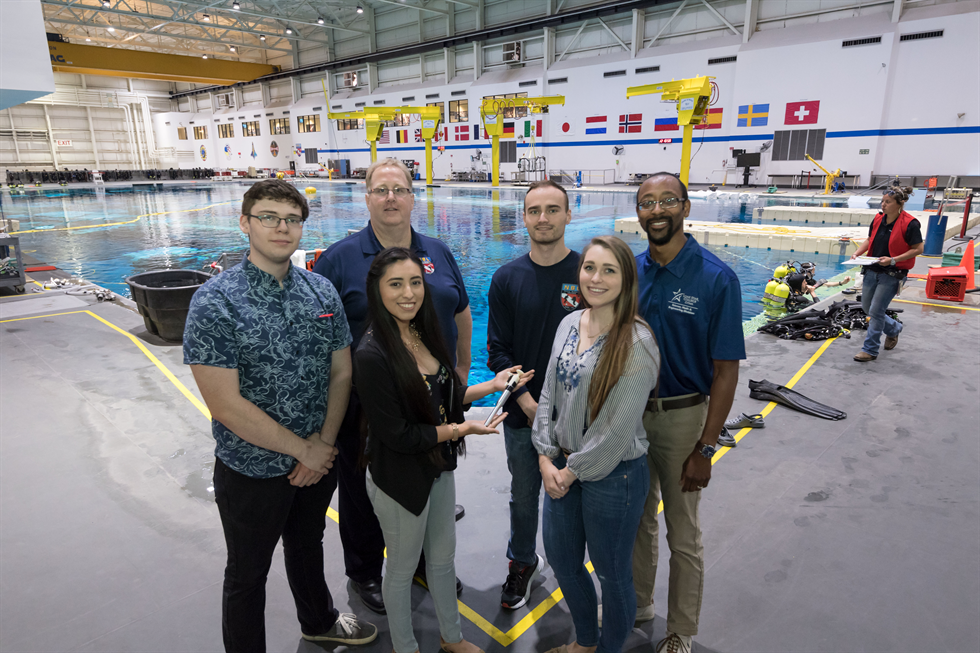 Spring 2019, A new novel tool will be flying into International Space Station which was created by a team of students from Lone Star College-Cy Fair. College students designed a zip-tie cutter that can cut and retain zip ties during spacewalks while taking part in Microgravity Neutral Buoyancy Experiment Design Teams (Micro-g NExT) and thanks to the zip tie cutter, it will become the first Micro-g Next tool ever used in orbit. It is said it will be used during repair of Alpha Magnetic Spectrometer(AMS), that is planned not before July 2019.
The use of zip ties can vary widely but they commonly used outside of the space station on payloads and they must be removed to complete spacewalk objectives. For AMS, zip ties have used to hold the hardware in place and to be removed during its repair.
Inspired by a click pen it allows for a simple means to grab and release the snipped zip tie. It could be done using one hand, simultaneously cut and capture by the press of the top button and released by pressing the button on the side of the device by an astronaut. The important part of retaining the freed zip ties is that it cannot be overstated.
With a new tool introduced to the future kit of spacewalking explorers, a challenge of the nuisance during repair work has been solved. From the minds of students to the hands of astronauts—zip ties in space never stood a chance.