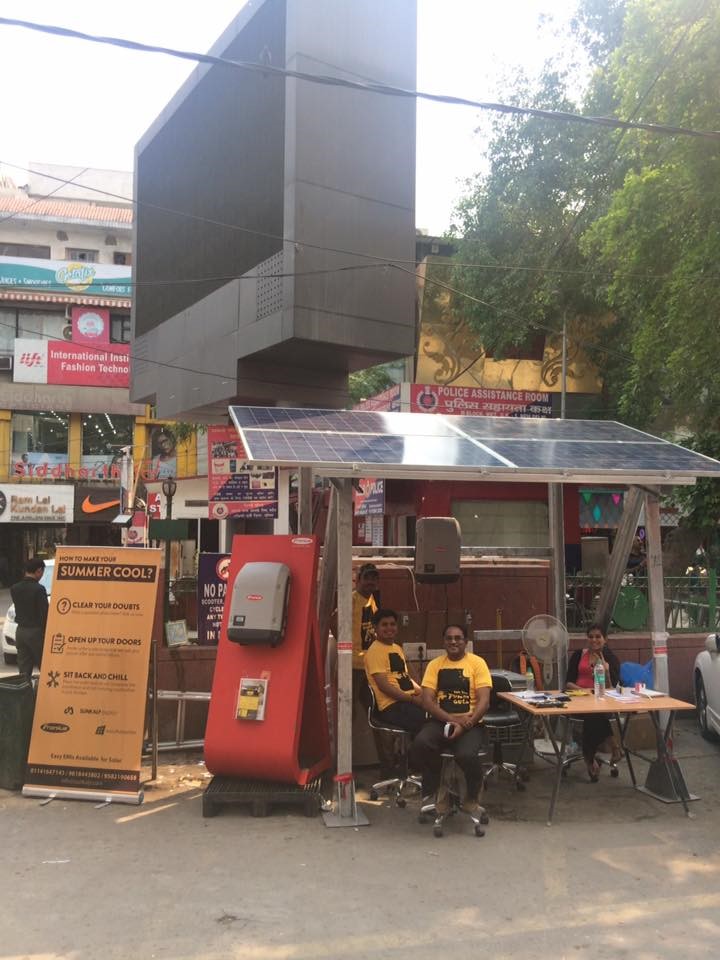 14 May 2016, DELHI: Delhi based solar power plant system service provider, Sunkalp Energy demonstrated the functioning of solar power system last weekend in some parts of Delhi and Gurgaon, the company said in a press release on 10
The company set up a demo rooftop solar plant with a raised structure in South Delhi market places, for solar enthusiasts and residences to experience a real system. The solar plant was able to run a Cooler, a Fridge, a Table fan and a Desktop computer.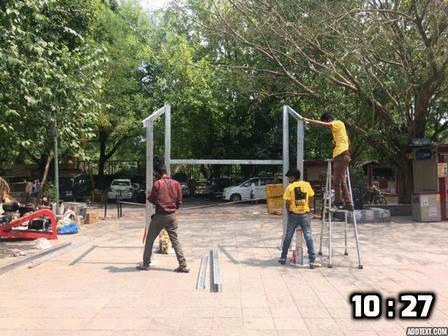 The set-up consists of a set of Solar Panels and an Inverter mounted on a structure made of iron. It is used to generate electricity for usage within the same premises where it is installed. The set-up that was on display was a Grid-Synchronous system which can feed back 'excess' electricity produced by it, to the grid with the help of a mechanism called 'Net- Metering'. Such a system allows customers to reduce on their electricity bill and avoids wastage of electricity with the grid functioning as 'Virtual Storage'.
This event was co-sponsored by leading Austrian Inverter manufacturer Fronius and Indian Solar Panels manufacturer Navitas. The special attendees included The World Bank, BSES, SBI, Bajaj Finserv and local leaders.
So far the roadshow was conducted in three different locations in Delhi namely Green Park Market, Saket market, GK M Block Market. The special attendees included The World Bank, BSES, SBI, Bajaj Finserv and local leaders. The fourth roadshow will be conducted at Galleria market, Gurgaon on 13-14 May.
Sunkalp Energy provides technology tools to Solar Advisors and EPC companies that empower them to close sales faster and reduce customer acquisition cost, all while standardizing in terms of cost and quality. With team's experience of Engineering, Procurement and Construction of solar power plants of over 45MW, Sunkalp has a good grasp on systems and processes. Sunkalp Energy is also channel partner of both MNRE and SECI.
Comments
comments