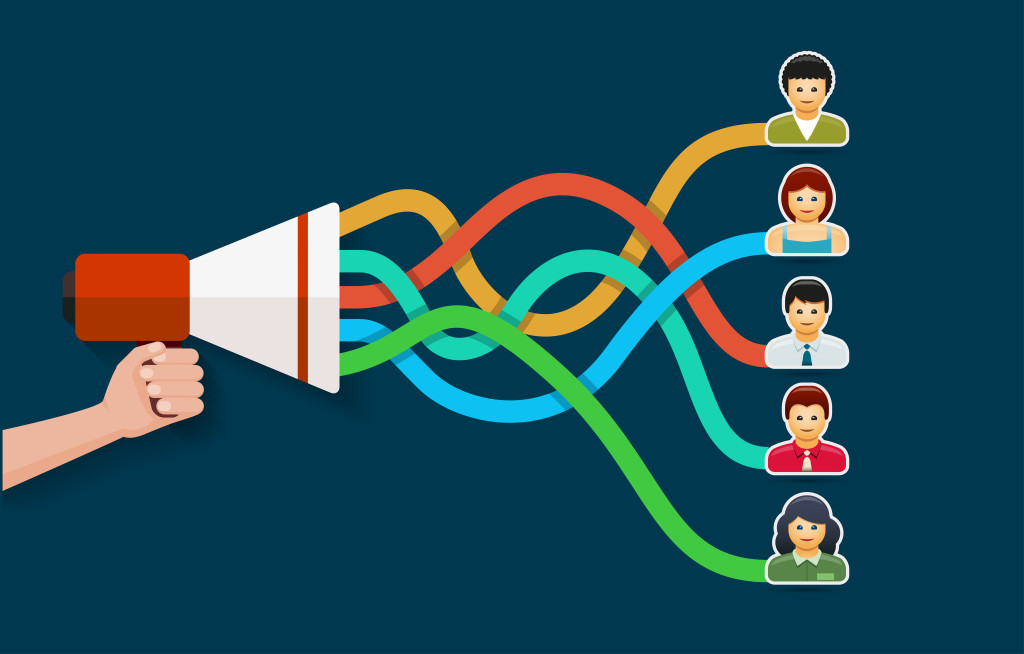 Mobile is the future of marketing and mobile contextual marketing refers to the targeted advertising, based upon a customer's information, search terms they have recently used or their activity on the internet. The mobile era has really arrived and the ones, who are not implementing some kind of mobile contextual marketing to boost their business, are already trailing behind. An increasing number of users are spending more time engaged with mobiles and similar devices than ever before. Mobile contextual marketing aims to present customized advertisements to customers for products or services in which they are interested, as opposed to mass advertising. In its true sense, contextual marketing means delivering the right message to the right person through the right medium at the right place and time. This is significantly effective for every segment, especially for B2B marketing.
How does mobile contextual marketing work?
Mobile marketing features ads that appear on smartphones, tablets among other mobile devices. Mobile contextual marketing ads may vary with their formats, customization and styles as per the different platforms offering tailored ad options.
To understand mobile contextual marketing better let's take an example: look at a customer performing an Internet-based search for summer clothes. Later, as he surfs the web for his favorite sites or logs-in on the social media, the digital marketing advertisements that show up alongside are those for linen trousers. The customer, keen on a new wardrobe, clicks on the advertisement and checks the details.
[box type="shadow" align="aligncenter" class="" width=""]Related Read:
Digital Advertising Trends That Will Dominate 2016 ![/box]
Why you need mobile contextual marketing for your business?
Today's mobile companies have access to a whole range of consumer data. Mobile contextual marketing therefore has clearly come of age. In fact, at one time while content was recognized as the king, it is context that is slowly but surely occupying this position. With a number of data sources ranging from location to social media data, highly targeted advertisements can be delivered to mobile users. When performed in an optimal fashion, it can go a long way in delighting the consumer and in turn improving loyalty and revenue per user.
Contextual marketing involves profiling
The first step is profiling a customer. This entails:
The customer's location
Theirm-commerce funnel or purchase cycle
Their spending habits
Their affinity towards a particular brand
Profiling the customer alone, however, is not enough. The next step involves reaching out to these customers through engaging mobile messages. For customers inundated with offers both in the online and offline world, this is an extremely crucial stage.
From a broad perspective, contextual marketing effectively boils down to:
What the message sent entails
Who it is sent to
How it is sent
Where it is sent
When it is sent
Different Mobile Marketing strategies
App-based marketing
In-game marketing
Mobile search ads
Mobile image ads
QR Code
Location-based marketing
[box type="shadow" align="aligncenter" class="" width=""]Related Read:
How Technology Is Fueling Mobile Advertising ![/box]
Important thumb rules for publishers
In the context of application-based messaging, thumb rules for publishers to improve consumer experience include:
Asking the consumer whether they have enjoyed using the application, prior to asking them for ratings
Customization of messages, on the basis of a customer's usage patterns. First time customers, for example, should be sent a different message as opposed to loyal customers
Not asking for feedback at the moment of launch. Ideally consumers should be allowed to finish their task
Avoiding unnecessary interruptions to improve consumer experience and in turn increase customer loyalty
It is also important to remember that contextual marketing is a dynamic process. Not only can customer profiles change, the same customer can act differently at different times. Successful implementation of online marketing requires not just crunching of data but also examining it from a social psychology-based viewpoint. If executed well, it can reap great rewards for the brand. On the other hand, if it is done badly, it can also spell doom for the brand.
Clearly, the key to success is continual iteration, and optimization of the message in order for it to resonate with consumers.
(Disclaimer: This is a guest post submitted on Techstory by the mentioned authors.All the contents and images in the article have been provided to Techstory by the authors of the article. Techstory is not responsible or liable for any content in this article.)
About The Author: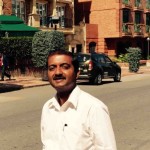 Amit Sanyal is the Assistant Vice President & Joint Head for the Consumer Value Solutions business at Mahindra Comviva, a business focused on Customer Value & Lifecycle Management solutions in the telecom space. A marketer at heart and with over 11 years of work experience in the telecom and internet service provider spaces, Amit has also worked with various industry leaders such as Bharti Airtel and Sify Technologies in a multitude of marketing functions across the Usage and Revenue/Retention and Value Added Services domains. A PGDM (Marketing & Finance) holder from TAPMI, Manipal, Amit graduated from the University of Delhi with an Honours degree in Economics.