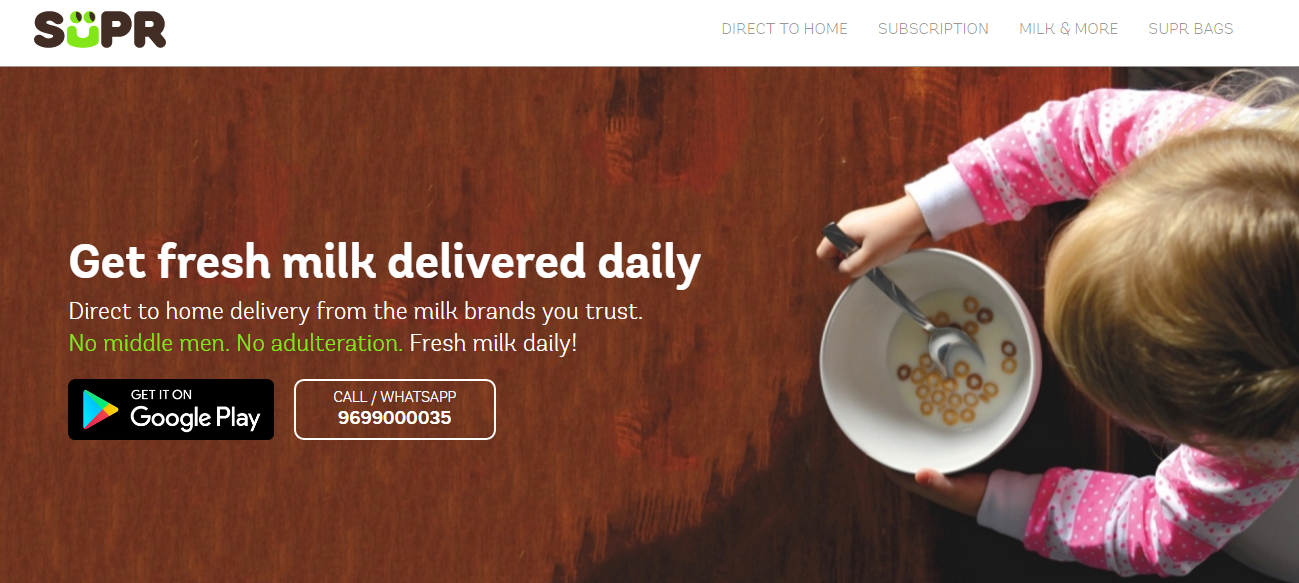 08 March 2017, India:
An innovative, habit-forming app Supr Daily has raised $120,000 from Y Combinator as part of the world-leading accelerator's mentorship programme. The Venture Catalysts' backed startup is part of its three-month winter programme in Silicon Valley, which ends this month. Supr Daily is one of the 12 Indian start-ups to have been picked by Y Combinator.
Supr Daily's doorstep delivery and convenient management of subscription has driven great consumer traction, allowing it to serve close to half a million orders till date. Currently active in many parts of Mumbai, the platform will be using the funds raised through this round to scale up its pan-Mumbai operations in the next 6 months.
Shreyas Nagdawane, Co-founder, Supr Daily, said, "The key characteristic which sets aside this market is the high rate of repeat purchases by consumers and the fact that the market is already accustomed to a subscription-based model. Our endeavour has been to tap this well-ingrained customer behaviour through our unique business model. It is a matter of great pride for us that besides achieving operational profitability, our work is also being noticed by the top investors and accelerators in the world. Such faith and confidence gives us greater impetus to push the limits of efficiency in this high-growth segment to add greater value to the lives of our customers."
Venture Catalysts Co-Founder Dr. Apoorv Ranjan Sharma, said, "It's really great to see two highly-promising companies from the Venture Catalysts' portfolio being selected in the Y Combinator programme. What the team at Supr Daily is doing in the daily needs market is extremely unique. By building an exceptional delivery infrastructure from scratch, they have already taken the last-mile delivery cost down by more than 90%."
Founded in 2015 by Puneet Kumar (alumnus, IIT-Bombay) and Shreyas Nagdawane (alumnus, IIT-Bombay and IIM-Bangalore), Supr Daily follows a direct-to-consumer model adopted from the daily milk use-case in India to make deliveries, which has allowed it to bring down the delivery cost per order to as low as Rs. 1-3 as compared to the e-commerce benchmark of Rs. 50.