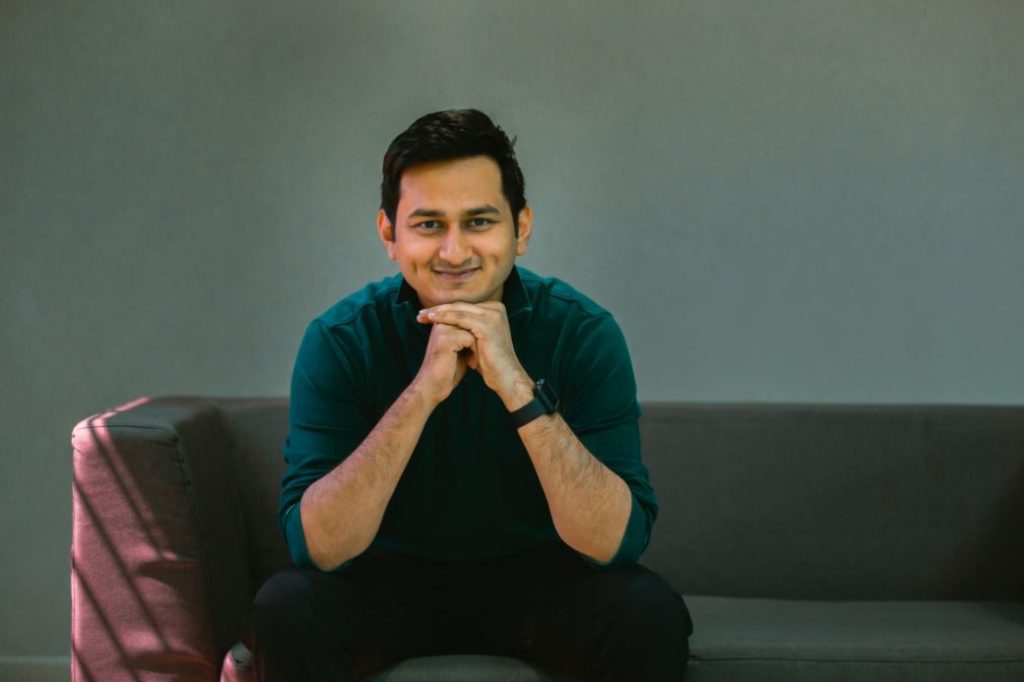 How many times have you heard from a friend/customer that they had to struggle in getting your right coordinates because the information listed across Google and other platforms are not accurate?
Just imagine, you decide to hangout with your friends in the evening and are looking to explore a local cafe shop that opens up until 11 pm in the night and also has WiFi option so that you can get some work done on the phone during the candid conversation.
While such information are generally listed in one of the platforms, no one can vouch for the accuracy of the data present in the platforms. As a customer you feel that the entire experience of the place is different from what was described and thus might not plan to revisit the location even though you know their timings and prices now.
Now imagine the same scenario if you were the owner of the outlet. You lose out on valuable customers for little to no mistake of yours. Why would you still do the same mistake of not updating your information then?
Let's be honest, updating dynamic information such as closing outlet on a particular day due to emergency or WiFi not working due to maintenance might seem extremely trivial and definitely a lot more time consuming than core responsibility.
While the issue looks more obvious, brands today don't understand how this is affecting the customer experience holistically. With searches becoming more voice supportive over manually searching on your mobile devices, lack of accurate information online will start impacting your business soon.
In order to understand the importance of how information affects search experience, here is a snapshot of the same scenario we discussed earlier.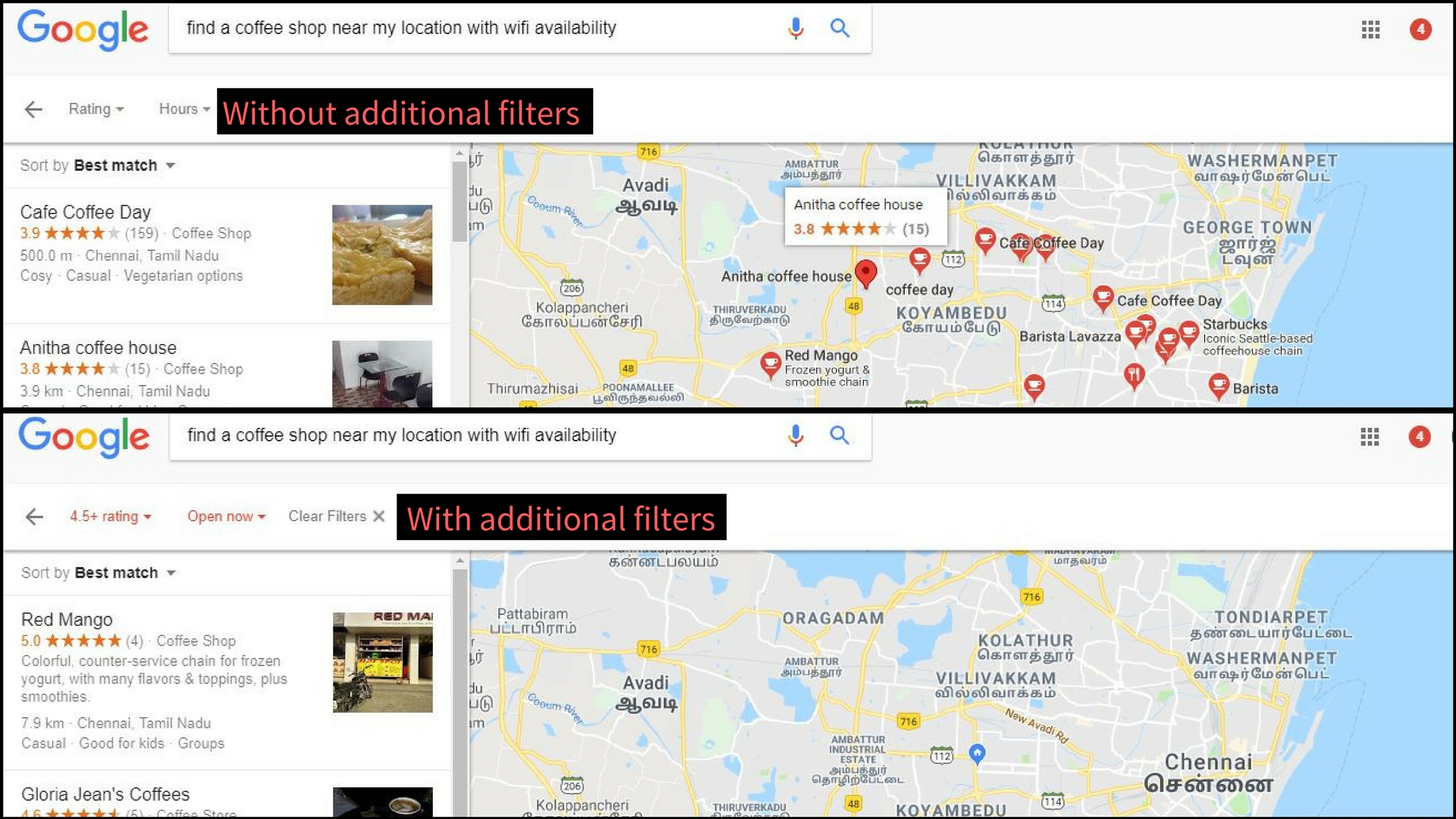 A basic query on Google yielded 1,45,00,000 results in 1.05 seconds and users tend to stick to the top results in the page which are Maps right now instead of regular listicle platfoms.
The same results are further narrowed down when additional filters are applied to search queries and shows completely different options available for the consumer.
While the above is just for Google search on a device, imagine the same in a voice search scenario across Alexa, Siri, Google Home etc.
In order to solve this issue, Synup, a SaaS-based Marketing Technology startup helps brands to simplify marketing efforts by local businesses through location mapping, review management and listing management.
"Not only we can deploy something as essential as a signboard, we can also show you that it works based on number of people who searched for you and the number of walk-ins along with other data points" states Ashwin Ramesh, founder and CEO of Synup in a candid chat.
Ashwin, started his entrepreneurial journey at the age of 14 when he was first exposed to the Internet and previously ran an online marketing consulting company which was the inspiration behind Synup to automate local marketing efforts.
In simple terms, Synup allows local businesses to control their digital assets across platforms, manage their information online on-demand, monitor their customer feedback real-time, and also provides analytics data for business efficiency.
What businesses needs to understand is that, there is a shift in the mindset of people and we will soon reach a stage where a consumer will not be very forgiving when they are affected by bad data.
Synup launched in 2014, raised its series A $6 million from Vertex Ventures and existing investors Prime Venture Partners last September 2017. The company has been majorly operational in the U.S. market and have been working with over 100,000 small and medium businesses in the West.
With their plans to launch in India this year, Synup's one of the biggest challenges is bringing awareness to Indian marketers on how businesses can leverage martech tools better like their counterparts in the U.S. The company will be kick-starting its Indian operations by starting with brands as the problem is multi-fold when you manage large chain of outlets.
"Individuals responsible for marketing efforts in brands need to think beyond social media to solve consumer's basic needs – data accuracy" adds Ashwin.
Traditionally in order to attract more customers, marketers used aggregators and marketplaces to spread the information. The entire transactional model of aggregators to collect data once in 6 months and spraying across internet with the hopes of getting picked up by someone is lost now.
Marketplaces like Swiggy and Zomato are looking for real-time information of businesses and it becomes easier for them to tie up with license based companies like Synup for data accuracy.
Apart from just updating information across platforms, business owners/marketers can leverage the platform for regular customer feedback monitoring along with reporting features on which outlets are performing better and why.
Going forward, the team of 50+ is also planning to disrupt the front desk with their customer engagement features like Business Chat among others.
Comments
comments