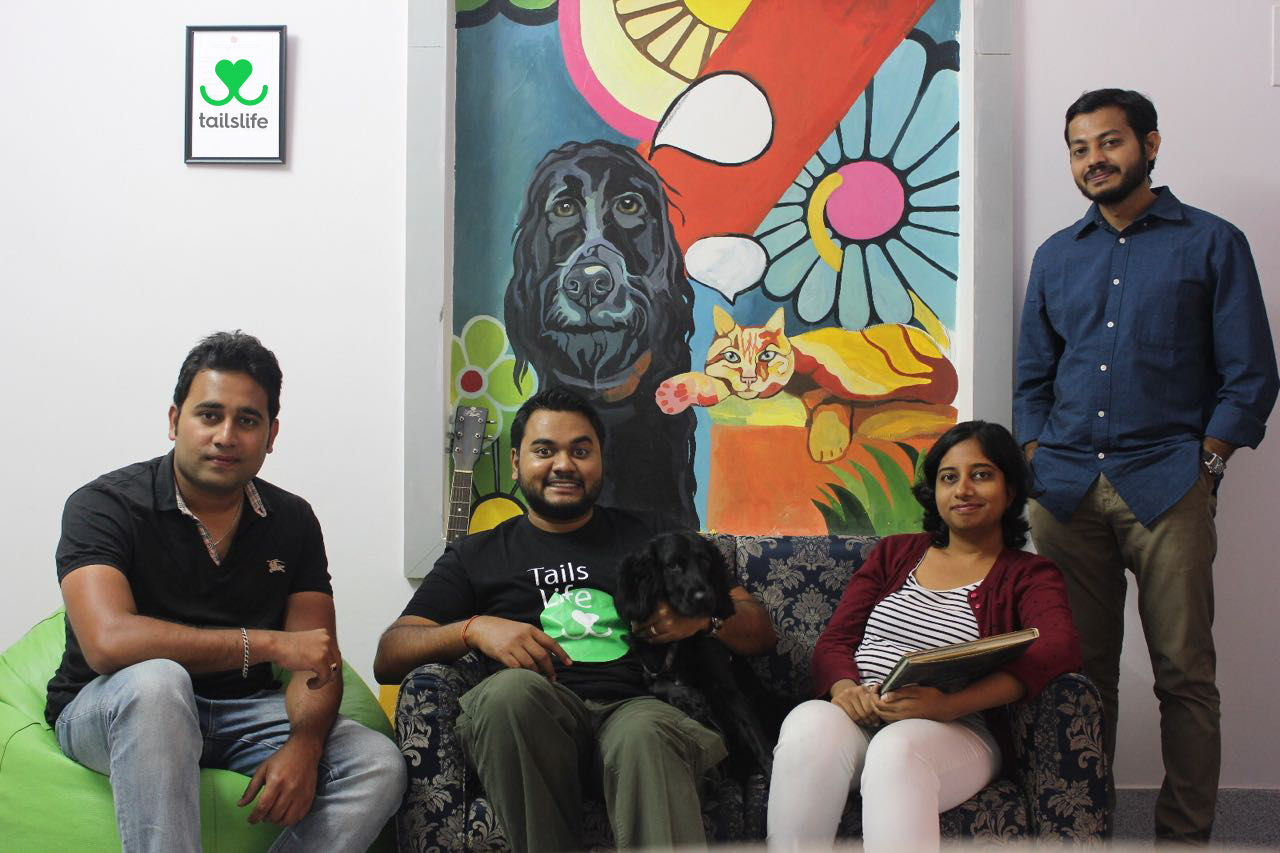 07 December 2016, India :
Pet Services app Tailslife has raised an undisclosed amount of funding from multiple investors. The round was led by Mohan Kumar, Encube Venture Partners LLP, V. Balakrishnan, Satish Tembad, Vineet Jain, Nishanth Ramkutty.
V. Balakrishnan (Exfinity Ventures) said, "With rising disposable income and pet ownership, India is one of the fastest growing pet markets in the world. What India lacks is an integrated ecosystem where pet owners can get all their needs fulfilled in a common single platform. Being a pet owner myself, I am happy to be invested in Tails life which provides a unique, unparalleled market place experience for all pet owners. The team at Tails life is passionate and are committed to make it a great success."
Tailslife team has passionate pet lovers who have created the app to meet the needs of every pet parent across India. The startup aims at making pet parenting easier and happier by providing content specific to the breed and age of your pet and easier access to vet, grooming and boarding services.
The fresh funds will be utilized for Investing in Product & Tech, Scaling up to other cities, Hiring talent for tech, design, sales and operations. Tailslife aims to open Pet stores in the near future and make life of pets fun and interesting by organizing Pet outings.
Also read-