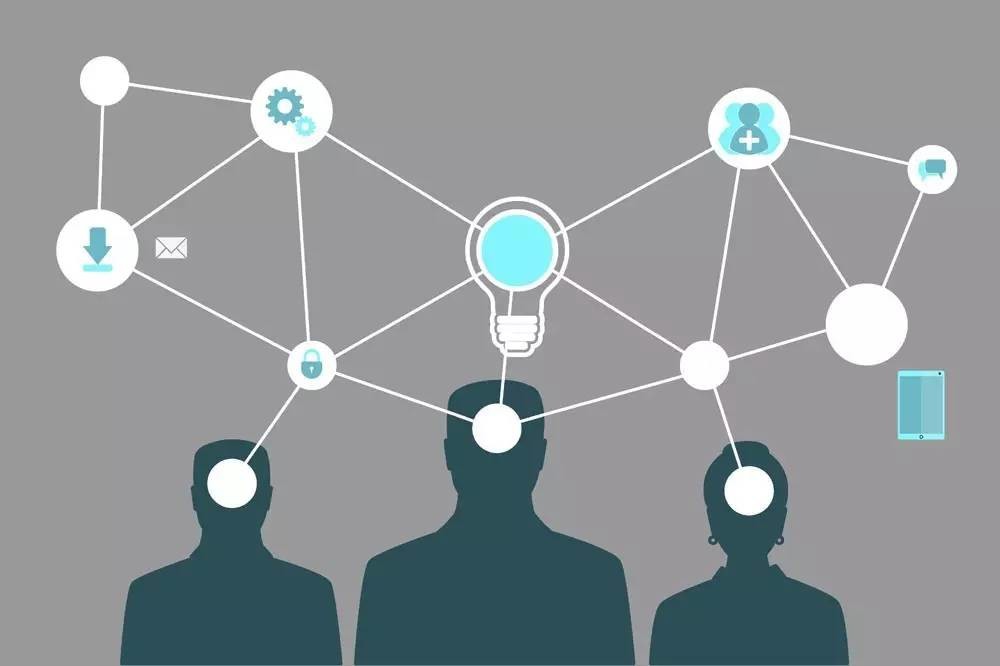 What is it about team messaging apps that make it such a major game changer for businesses? Is it really possible for one tool to transform the way people work together? Team messaging apps are bringing positive changes to an organization's communication, collaboration and culture. Challenged by the dynamic way in which businesses function today — they are no longer contained in brick and mortar buildings or limited to a certain geography — enterprise application apps are bringing to table what most organizations need to keep their businesses competent — speed, access, efficiency and an open source platform to develop customized apps.
A team messenger is a game changer for everyone. Here are some top-line benefits:
1. Stay connected with more than one team
The 'teams' feature lets you collaborate with multiple teams, both those within the organization and outside of it — all on the same platform. Get company news and updates on the organization-wide team, discuss details pertaining to an on-going project on a separate team, which consists of all the project team members, and keep abreast of industry trends with a separate team that includes industry peers and experts from all over the world.
2. Helps to stay organized
Team Messengers helps you to stay organized, as specific ideas, relevant documents, and conversation is stored within specific groups. Team messengers allow all users to create function or project-specific groups within each team and give appropriate labels for easy discovery. You can access any information or conversation just by dropping into the group.
Related Read: The 7 Top Mobile Apps That Every Professional Must Have On The Go !
3. Be part of a knowledge driven ecosystem
Team collaboration apps enable you to create multiple teams, making it possible for you to stay connected with colleagues, industry peers and experts, all on one platform. To bring other like-minded industry peers together you can create 'Public Teams' or a closed 'Invite only Teams'. The sheer ease of collaborating and exchanging information helps in nurturing knowledge ecosystems and fostering collaborative learning.
4. Never miss out on anything
Took a day off? Launch the app on your phone and stay up to date as the cloud pulls in all the messages you missed. Need to access a vital document while you are at home? Just log into the team collaboration app on your smartphone or home computer, and access all documents and files shared previously on the messenger.
5. Customize integrations to meet unique needs
Unlike other traditional forms of collaboration, a team messenger comes equipped with various app integrations – a mix of third party apps or apps that are built from ground up. This gives each team the freedom to use integrations that are vital to their function or enhance productivity. For instance, a social media team within an organization can have Google Analytics, Twitter integrations, etc., within their team messenger app saving them from switching apps or devices. Additionally, with the supplied APIs, teams can fully customize their solutions to create a variety of unique tools.
Related Read: 6 Team Management Apps That Help You Manage Efficiently !
6. Collaborate seamlessly during pressing situations
Workplace emergencies will become easier to handle with a team collaboration app that gives you the entire company directory at your fingertips. You can contact anyone from your team, organization and vendor/client/customer circle at once. With easy to find search history, accountability can be maintained. Real-time push notifications let everyone know about the crisis at hand regardless of their location. So more minds collaborating can make a difference.
7. Allows speedy decision-making
Team messaging apps have eliminated the need for face-to-face meetings. Instead, meetings can now be held via video conferencing or group chat. Save big on time by making important decisions by using the poll app. Set reminders for important meetings using the reminder app. These nifty features play a crucial role in better time utilization and enhance fast decision-making capabilities.
8. Empowers mobile teams
Remotely operating field staff can use real-time messaging to increase overall efficiency and streamline operations. Schedule changes can be managed with notifications that reach your entire team. Read receipts will confirm whether important messages are read. Share images and videos to let headquarters be up to smart on the status of a project. The 'teams' feature that is available in some enterprise messaging apps is a boon for your sales team. Your sales team can create separate teams within the same app for vendors, partners, and dealers. No longer do your sales personnel have to switch back and forth between accounts and/or devices for team messaging. Secure and easy sharing of documents invoices, brochures and price lists can all be done at your fingertips.
Related Read: How To Hire Effectively For Building A Remote Team ?
9. Disconnect when you need to
Worried that too much noise from the multiple groups will disturb your planned work schedule? You can choose to mute some out. Out on an important meeting, or on vacation? Opt for the 'do not disturb' mode. You'll be kept off the noise but your attention can be drawn to anything important or urgent with @mentions.
10. Build 'future-ready' workforce
Seamless communication without official hierarchy or physical walls coming in a way is the future of team collaboration. Team messengers have succeeded in bringing the entire organization into a common platform. Whether it's creating groups with those that have similar interests or directly communicating your 'out-of-the-box-idea' to your team lead, team messaging apps let you do so. There is a high potential for all members to add to the discussion, provide unexpected ideas, experience or solutions.
The 10 situations that we have described above are just the icing on the cake. The possibilities are immense when you can successfully utilize a team messenger app to improve productivity, communication, and collaboration. Furthermore, with team apps opening their own platforms for the building of custom apps, the possibilities for enhanced organizational efficiency are multifold.
(Disclaimer: This is a guest post submitted on Techstory by the mentioned authors. All the contents and images in the article have been provided to Techstory by the author. Techstory is not responsible or liable for any content in this article.)
Image Source: chuansong.me
About The Author: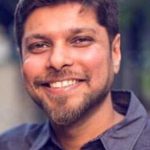 Ninad Raval is the Director of Product and Design of Flock. In his current role he has helped several businesses under the Directi Group to design simple multi-screen, data-driven products with a focus on bridging user goals and business objectives. He is currently responsible for defining product roadmap and release planning, product and design strategy for consumer and enterprise products, design leadership and talent management.