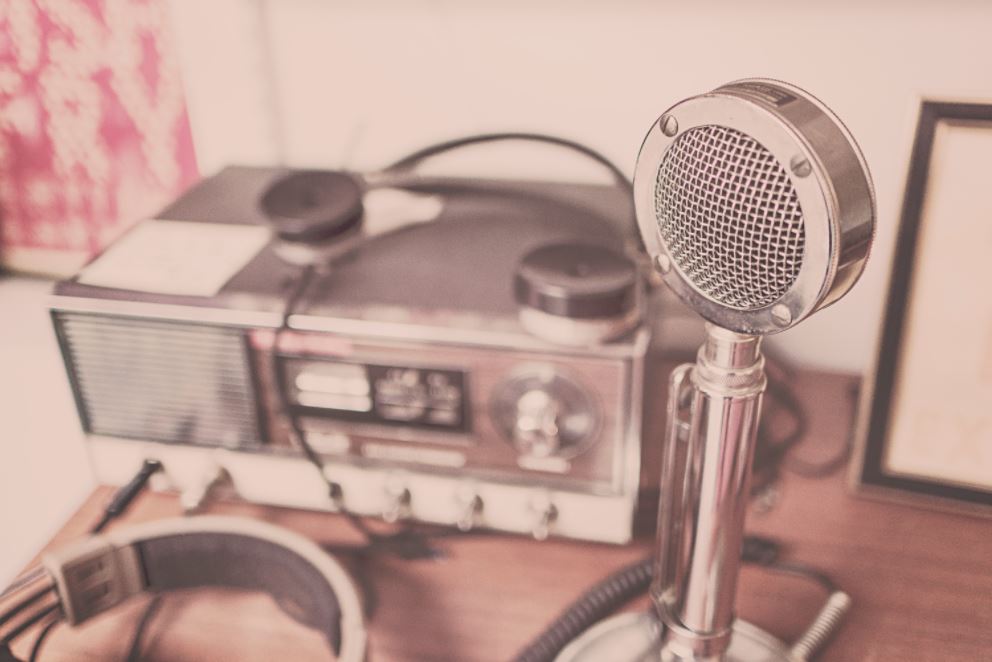 "ROI. ROI. You know what that stands for?" If you are a fan of Silicon Valley, you definitely know what that stands for. Let me give you a hint, we're talking about the TV show and it is definitely not Return on Investment.
Yes, "Radio on Internet". Radios have been a medium of mass communication even before the television ever came into play. It has been an integral part of so many households, social and workplace gathering for years now. And of late, there has been too much noise on the future of radio.
While Some say it is dying, others say it is evolving. But the thing is radio was always dying. When TV came, radio was dying; when Internet came, radio was dying. And, the reality is radio can't really die!
"What is dead may never die, but rises again harder and stronger."
Tracing Radio to its origin, the etymology of the "radio" or "radiotelegraphy" reveals that it was called "wireless telegraphy", which was shortened to "wireless" in Britain. The prefix radio – in the sense of wireless transmission, was first recorded in the word radioconductor, a description provided by the French physicist Édouard Branly in 1897.
When the internet came into play, the first "Internet Talk Radio" was pioneered by Carl Malamud in 1993. A couple of years later, Scott Bourne founded NetRadio.com, the world's first Internet-only Radio which carved the path for most internet radio providers back then.
Also Read: The Inspirational Story Behind Pandora's Success In Becoming A Personal Radio For People
Another interesting player during then was the company led by Mark Cuban called Broadcast.com (previously AudioNet.com). When Broadcast.com went public in 1998, its stock prices soared 250% on its first day, a record for back then.
The company hit a billion dollar worth during its IPO, describing the moments the billionaire in the Shark Tank said in a podcast "… hitting the refresh because we were close – waiting until my net worth hit that billion when the stock price got to a certain point, and then I kinda screamed and jumped around…"
Sounds familiar? A slightly altered version is shared by Russ Hanneman in the popular TV series Silicon Valley when he entered the three comma club.
Despite Broadcast.com's shutdown after its sale to Yahoo! the radio industry kept taking up many forms over the years. In one of the reports by J.P. Morgan Analysts in 2006, it was estimated that revenue from online radio contributed to 2.5% of the traditional radio revenue advertising market.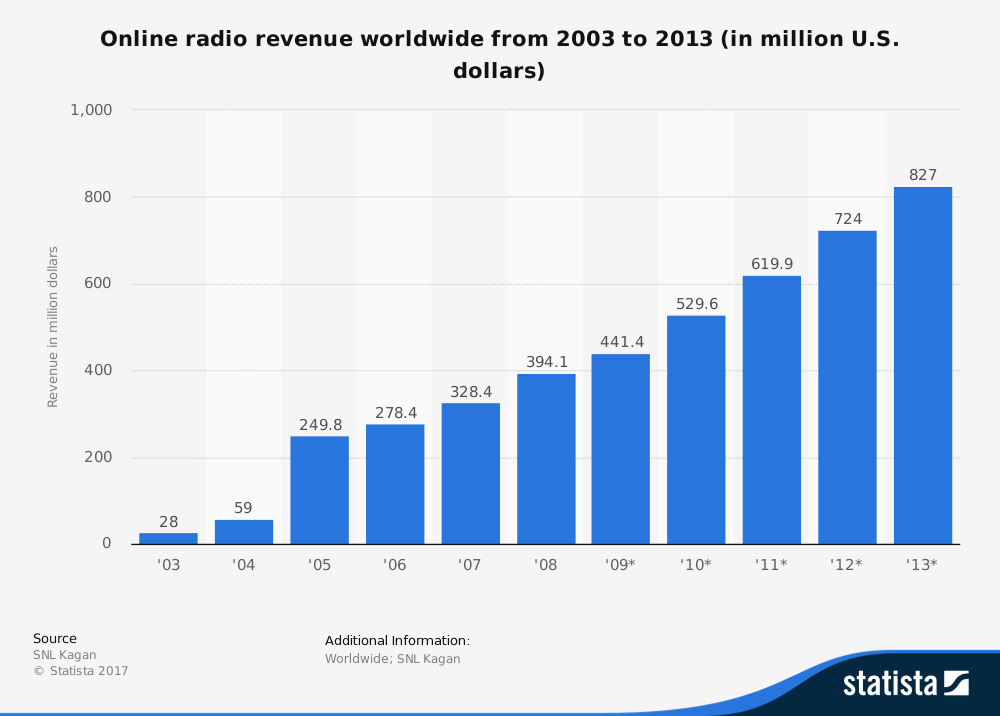 The steps in the graph look promising for people in the radio industry who have seen many forms of it over the years. All this time, while the channel to stream the medium had changed, there was a bigger challenge awaiting.
And, that's Automation people! Like every medium, "content has been the king" even for Radio and as automation was slowly transforming the future of work in every industry, would it take over radio industry as well?
Also Read: Why You Need To Robot Proof Your Jobs To Secure Your Future!
"Now the survival of Radio depends on the Radio Jockeys, Radio Programmers or Radio Producers to create the World for the audience where everyone can immerse themselves. And that is where Radio industry is struggling right now to figure it out. We will get there eventually," begins RJ Shrikant Joshi of Red FM with a tone of optimism.
For this crazy and cool RJ who is one of the most popular voices in Pune for around a decade, Radio is the theatre of the mind.
"It is like a book- When you read the first Harry Potter before the movies came out, the Harry Potter in your head was very different from Daniel Radcliffe, but you still read Harry Potter and watched the movie. When you read Game of Thrones, the characters like Eddard Stark, Jon Snow, Cersei Lannister you imagined were very different from Sean Bean, Kit Harrington and Lena Headley. Radio is like that, it allows you to create a visual in your own mind" he explains.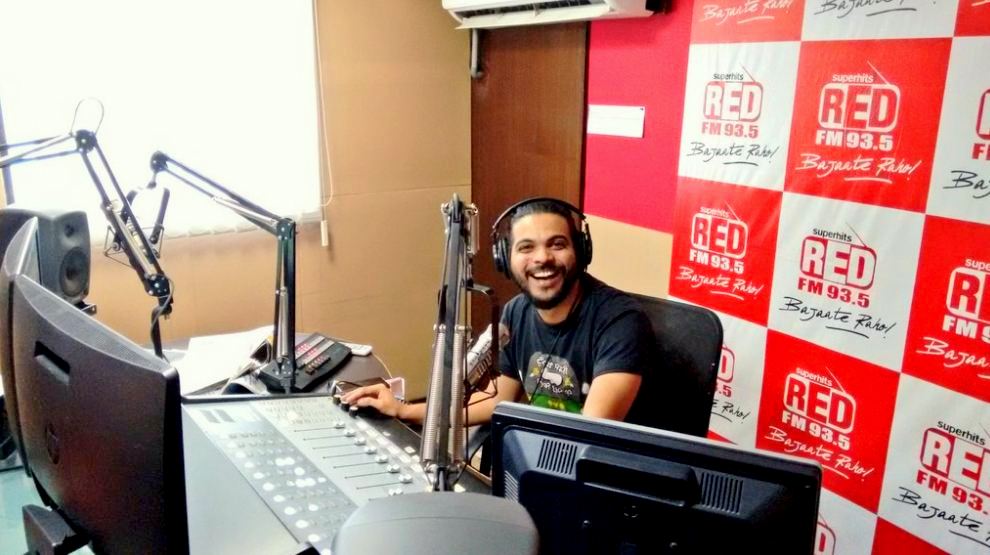 Speaking of how technology has automated most of the processes in Radio over the years, he reminisces, "back when I joined Radio Mirchi in 2008, social media was not used as now. Facebook and Twitter were an addition to your work and profile but we hardly used it to portray our work the way do it now."
"Now Facebook Twitter and Instagram has rooted presence and I have to make sure that whatever goes On Air is parallelly posted on all the platforms. Now, I'm not just an RJ but SMJ (Social media jockey) as well" he quips.
The process of choosing the songs and playing them is completely automated now.  The RJs don't choose the songs as it will make the process complicated. They will have to check the songs which were played in the previous show and manage accordingly. Now, the software takes care of it and the RJ has to speak only for 6 minutes in an hour!
Also, the growing number of the online audience has triggered some terrestrial stations to go with live streaming channels in Gaana, Hungama, Online Radio and other streaming services to reach a wider audience.
At this rate, RJs might have to pre-record everything and let the software take care of its own show. When everything related to Radio is getting automated, the job of an RJ is not exactly secured. But for now, Radio industry is safe.
Also Read: After Artificial Intelligence and Machine Learning's Entry; Will AI Replace Lawyers In The Future?