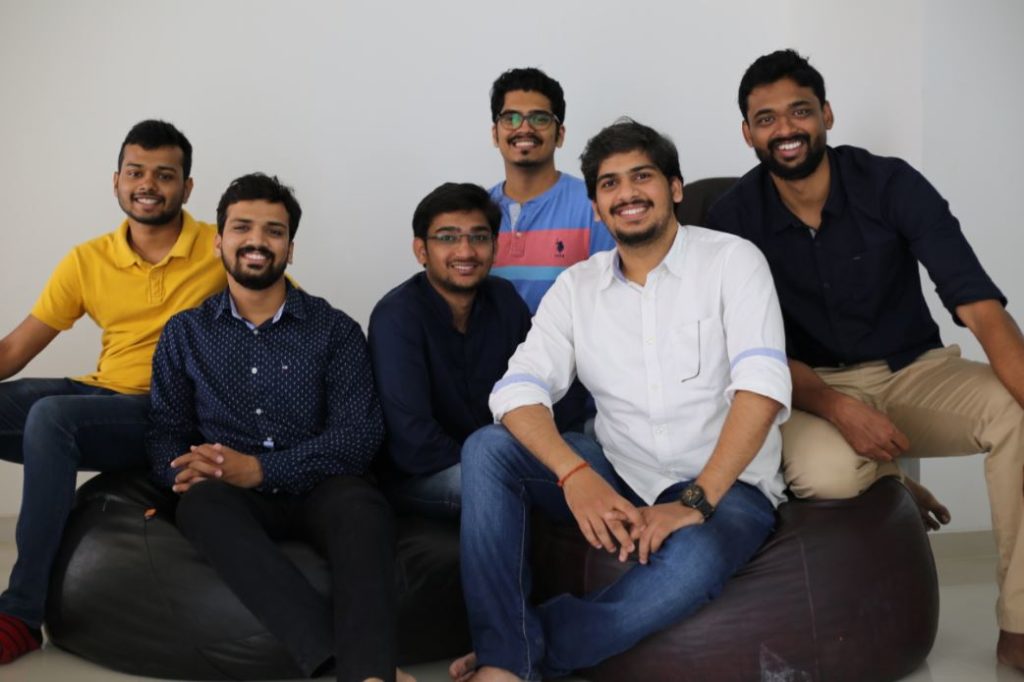 Campus recruitment has been a very important event that has been deciding the fate of many student's life. The story was no different for Prasad Lingawar and his co-founders who were gearing up for their hiring process at Vishwakarma Institute of Technology.
As they had to undergo different selection rounds, they realised that the initial screening was not effective enough to fully test the technical abilities of a candidate. As a result, it was observed that companies spent considerable time interviewing technically strong candidates and less available interview slots for potentially stronger candidates.
It was the moment they realised that there was a need for a smarter and better way to screen program developers than combing through their resumes and online profiles, which has candidate biases embedded in it and QuodeIt was thus formed to solve this very problem.
Also Read: Building Your Most Important Growth Strategy – Hiring
As they progressed they realised the role of a recruiter between a candidate and an hiring organization. "After months of refining, we had come up with the best yet economical way to help companies screen programmers" says Prasad in an e-mail response.
During the initial stages of product development, QuodeIt's client base was mostly through word of mouth with some digital strategies. In Jan 2017, when the team officially launched the product, there was some significant effort put towards sales and marketing.
Since the launch, the company witnessed tremendously positive and significantly high conversion rates with customer acquisition's growth reaching 50% MoM.
One of the key reasons behind the product's growth starts from the realisation that not all recruiters and HR Managers are from a technological background, which helped them design with simplicity as the key focus point for easy solutions along with rich features.
"For us, simplicity was beyond just ease of assessing a candidate, we also provided the customer with the option of either choosing from our vast database of pre-created technical tests or creating their own very easily" adds Prasad.
Being young entrepreneurs, they had to face their fair share of challenges while running the bootstrapped organization. With difficulty to close positive deals and significant one off product enhancement work for the deals they close, team QuodeIt had to take a major decision.
Also Read: With A Revenue Of 60+ Crores, Xapads Is Looking To Raise Funds After Bootstrapping Successfully For Over 11 Years
Before diving into the details of the decision, let me give you little background about paradigm shift in the hiring industry. According to HBR, 80% of employee turnover starts with a poor talent acquisition processes and the cost to replace an employee can be as high as 65% of their first year salary. Why does this happen?
Hold on to that thought, while we quickly jump back into the decision they had to take. It was an acquisition offer from Sproutlogix.
"For us, the journey till acquisition was colorful with many lessons learned but nevertheless, running QuodeIt was an experience that can't be expressed well enough in words" quotes Prasad.
The team understood that being acquired by Sproutlogix gave several key benefits such as extending their product and sales channels to acquire more customers and also build other capabilities like behaviour and situation assessments.
When Quodeit and Sproutlogix joined forces, Devang Shah, CEO of Sproutlogix said, "Our customers have long expressed a desire for us to have a brilliant, easy to use technical product offering to help them with recruiting. This acquisition allows us, in a significant way, to increase our horizontal footprint by expanding our talent transformation capabilities end to end."
For the team at QuodeIt, the acquisition had a significant upside as they still get to maintain the identity and brand of QuodeIt and being a part of Sproutlogix's leadership team gives them the chance to work with strong industry veterans with deep corporate experience, who know how to drive and close sales.
"This synergy gives us, personally, an opportunity to learn and as company an opportunity to retain it's identity" signs of Prasad.
Also Read: "My Initial Roadmap Was Definitely Not To Find The Exit At Such Early Stage" – Arvind Parthiban, Zarget