As a part of the tech in Techstory, we bring you the latest in the technology from around the world under "TECH THIS WEEK!" every Sunday! This week we saw Google's new tool to test your website speed and its art machine that wrote its first song. We also saw Mark Zuckerberg's plans to call space using Facebook Live and U.S. Department Defence's quest to make the Iron Man exosuite. In case, if you've missed any of those, along with Toyota's plan to buy the infamous Boston Dynamics, don't worry just keep reading!
Google's New Tool Helps Test Your Website's Speed And Mobile-Friendliness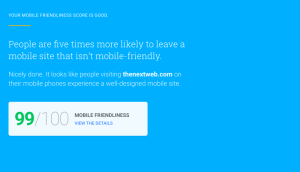 Speed testing services seem to be the new thing tech companies are dabbing into on their free time – just weeks after Netflix launched Fast.com, Google has announced its own tool to help you measure your website's speed and mobile-friendliness.
The site takes your URL and measures on a scale of 1-100 your mobile design and loading speed. It looks at things like CSS, HTML, scripts and images to see how long it takes for your website to load on both a desktop and mobile device.
Google says an average user leaves the site if it doesn't load on mobile within three seconds, so if your site takes much longer than that, your lower will appear lower.
Ironically, it does take more than three seconds for Google's tool to complete the test, but it's worth finding out how your site fares. You can also click a button to see where you've failed specifically to find areas for improvement.
"On average, people check their phones more than 150 times a day, and more searches occur on mobile phones than computers. But if a potential customer is on a phone, and a site isn't easy to use, they're five times more likely to leave," Google wrote in a blog post announcing the tool, which was created in partnership with digital agency Huge.
Source: thenextweb.com
Mark Zuckerberg To Broadcast Call To International Space Station Astronauts Using Facebook Live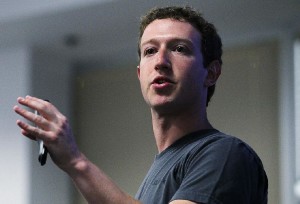 Facebook CEO and founder Mark Zuckerberg is set to take connectivity to new heights by literally bringing one of his social network's new features out of this world.
The National Aeronautics and Space Administration revealed on May 27 that Zuckerberg will host a live Earth-to-space call with three astronauts who are currently in orbit on board the International Space Station (ISS).
The space station is currently the largest artificial body in low Earth orbit that can often be seen with the naked eye from Earth. The ISS serves as a research laboratory, where astronauts can conduct experiments in microgravity.
The 20-minute call between Zuckerberg and British astronaut Tim Peake, from the European Space Agency (ESA), and NASA astronauts Tim Kopra and Jeff Williams, who currently live and work aboard the space station, will take place using Facebook Live video.
Facebook Live allows users to do live video broadcasts in groups and events and the upcoming call between Zuckerberg and the astronauts can be watched by viewers via NASA's official Facebook page on Wednesday, June 1.
"Mark Zuckerberg, Facebook founder and chief executive officer, will speak with three astronauts currently living and working aboard the International Space Station at 12:55 p.m. EDT Wednesday, June 1," NASA announced.
NASA also encouraged space science enthusiasts to post questions that the Facebook CEO in turn will ask the astronauts during the event.
Source: techtimes.com
Toyota All Set To Acquire Google's Boston Dynamics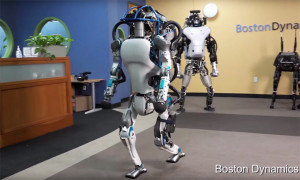 Toyota will soon buy Boston Dynamics, the military robotics arm of Google's parent company Alphabet, which Google had acquired in 2013.
According to the sources, the deal is almost finalized. However, the price of the acquisition has not been disclosed, but Tech Insider's source claims that the "ink is nearly dry" on the deal.
Within the company, the robotics division has been a source of tension since its co-founder Andy Rubin, left the company in 2014. Rubin, who also founded Android and led Google's smartphone business for many years, drove the purchase of Boston Dynamics and brought in a bunch of other robotics companies as well. But after Rubin left, the company lost its direction.
Boston Dynamics is an engineering and robotics design company that is best known for the development of BigDog, a quadruped robot designed for the U.S. military with funding from Defense Advanced Research Projects Agency (DARPA).
According to the earlier report, Alphabet executives did not believe that Boston Dynamics will be able to create a consumer product within the next few years, leading to the decision to look for a buyer for the unit. In addition, tension has arisen between Alphabet and the team of Boston Dynamics.
The Toyota Research Institute was established to concentrate on research on artificial intelligence and robotics, which has Gill Pratt as its CEO. Pratt used to work with Boston Dynamics CEO and founder Marc Raibert at the Massachusetts Institute of Technology.
The sale to Toyota would be a good situation for both Google and Boston Dynamics, as Google will be getting rid of a source of tension, and Boston Dynamics will not be pushed to create a consumer product, as the Toyota Research Institute is focused on research.
Source: techstory.in
Google's Art Machine Just Wrote Its First Song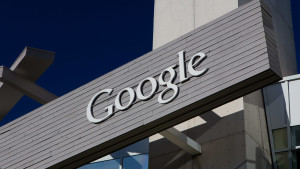 Google's newest machine learning project released its first piece of generated art, a 90-second piano melody created through a trained neural network, provided with just four notes up front. The drums and orchestration weren't generated by the algorithm, but added for emphasis after the fact.
It's the first tangible product of Google's Magenta program, which is designed to put Google's machine learning systems to work creating art and music systems. The program was first announced at Moogfest last week.
Along with the melody, Google published a new blog post delving into Magenta's goals, offering the most detail yet on Google's artistic ambitions. In the long term, Magenta wants to advance the state of machine-generated art and build a community of artists around it — but in the short term, that means building generative systems that plug in to the tools artists are already working with. "We'll start with audio and video support, tools for working with formats like MIDI, and platforms that help artists connect to machine learning models," the team wrote in an announcement. "We want to make it super simple to play music along with a Magenta performance model."
Magenta is built on top of Google's TensorFlow system, which is already open-source, and the new project also plans to publish its code as open-source on GitHub. "We believe this area is in its infancy, and expect to see fast progress here," the announcement says.
It's not the first time Google has experimented with machine-generated art. The company's DeepDream algorithm — initially developed to visualize the actions of neural networks — has become a popular image tool in its own right and the basis for a gallery show earlier this year. Google also developed the Artists and Machine Intelligence program to sponsor further collaborations along the same lines.
Source: theverge.com
DOD Continues Quest To Make "Iron Man" Exosuit For Special Ops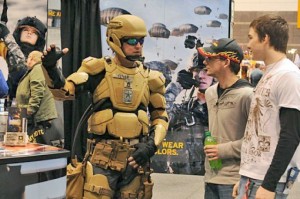 The US Special Operations Command (USSOCOM) cracked the door open a bit on its Tactical Assault Light Operator Suit (TALOS) program—an attempt to create a powered, armored exoskeleton for use by special operations forces such as the Navy's SEALs and the Army's Green Berets. TALOS is the system that led President Barack Obama to announce in 2014 that "we are building Iron Man."
Navy Commander Anthony Baker of USSOCOM's Joint Acquisition Task Force unveiled the initial list of requirements for TALOS, which is intended to enhance the "comprehensive ballistic protection, situational awareness, and surgical precision and lethality" of special operations troops, particularly in urban combat.
Launched by then-commander of USSOCOM Admiral William McRaven in 2013 as a joint project with the Defense Advanced Research Projects Agency (DARPA), the TALOS program is the latest evolution of "super troop" research that has been underway in secret for decades but has only become practical within the last few years. Initial prototypes demonstrating some of the technologies for TALOS were developed by MIT under the USSOCOM/DARPA program in 2014, and USSOCOM is now on course to produce a full advanced prototype of TALOS by August of 2018.
As current USSOC commander General Joseph Votel told CNN in October 2015, the TALOS program was precipitated by an unnamed special operations team member's death in combat. "The first guy coming into a particular building was engaged and unfortunately was mortally wounded," he said. "And in the wake of that, we asked ourselves, 'Couldn't we do better in terms of protecting him, of giving him a better advantage when he's at the most vulnerable point that we put our operators?'"
The TALOS exoskeleton is intended to provide ballistic protection from small arms and other weapons, low-light and thermal imaging sensors, and power-assisted limbs. The technologies would allow the TALOS operator to kick in doors and engage enemies in the dark while taking fire.
One of the contenders for the TALOS program is Revision Military's Kinetic Operations Suit, which uses a lower-body powered exoskeleton and a rigid support spine to take the weight of the armor off the frame of the operator. It has in-suit cooling and covers 60 percent of the wearer's body in ballistic armor that can stop a rifle bullet. General Atomics is also working on methods of powering TALOS, including a hybrid power supply that can switch to battery for short periods for stealth purposes.
Source: arstechnica.com
For regular updates on Tech, check out Techstory's Technology Space!
(Image Credits : feature Image From Freepik)