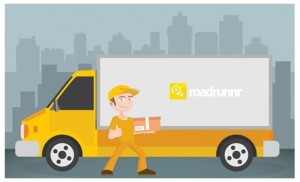 June 04, 2016: Roadrunnr, Hyperlocal delivery start-up on Saturday said it has acquired food ordering firm TinyOwl Technology Pvt. Ltd and has transitioned into a food ordering and delivery platform. It has also rebranded itself as Runnr.
The comapny said in a statement "Runnr's strengths lie in technology and efficiency of operations that the company has developed over the last one year. After its acquisition of TinyOwl, the company (Carthero Technologies Pvt Ltd) has decided to reposition itself as a customer centric platform and launched a full integrated app called Runnr which is now available on the iOS and google play store."
Earlier in March 2016, Roadrunnr was forced to change the brand name to Runnr, after an unknown company filed a lawsuit against Roadrunnr over an intellectual property right. The startup also changed its domain name to runnr.in.
Runnr food ordering app is currently live in South Mumbai with over 150 restaurants. There is no minimum order size and the app offers live tracking of delivery. Roadrunnr was founded early last year by Kumar and Arpit Dave who worked together at Flipkart.
"B2B business was pretty much driving deliveries for merchants and incidentally around 95% of that was from food so it makes sense for us to keep running B2B because it can help us derive better merchant integration. E-commerce we had slowed down a couple of months back and even in grocery the growth was not as much as food," said Kumar.
The company will be charging a flat delivery fee of Rs.30 to the customers irrespective of order value, he said adding that it will also charge 15-30% commission from merchants.
The food delivery and takeaway market in India was pegged at $12.8 billion in 2014, however the actual penetration level has been only 0.7%, according to a report by Kotak Institutional Equities research.
The report also states that around 27% of the 40 million online shoppers order food online and the takeaway market is four times the delivery market.
Image Source: rednewswire.com
Also Read: TinyOwl To Merge Its Operations With Roadrunnr