As a part of the tech in Techstory, we bring you the latest in the technology from around the world under "TECH THIS WEEK!" every Sunday! This week we saw Instagram coming up with its very own version of stories similar to Snapchat and one of the oldest torrents site shutdown. We also saw White House giving thumbs up for drone delivery test to Alphabet and Intel recalling Basis peak watches due to over-heating. In case, if you've missed any of those, along with Amazon's latest patent for noise cancelling head phones, don't worry just keep reading!
Instagram Stories : Latest Update is lot Similar Like That of Snapchat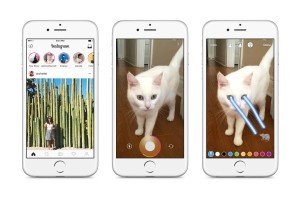 Instagram Stories is a new feature that lets you share all the moments of your day, not just the ones you want to keep on your profile. As you share multiple photos and videos, they appear together in a slideshow format: your story.
With Instagram Stories, you don't have to worry about overposting. Instead, you can share as much as you want throughout the day — with as much creativity as you want. You can bring your story to life in new ways with text and drawing tools. The photos and videos will disappear after 24 hours and won't appear on your profile grid or in feed.(Isn't that a bit similar to Snapchat?)
You'll see stories from people you follow in a bar at the top of your feed — from your best friends to your favorite popular accounts. When there's something new to see, their profile photo will have a colorful ring around it.
To view someone's story, just tap on their profile photo. It's easy to view stories at your own pace: tap to go back and forward or swipe to jump to another person's story. If you want to comment on something you see, you can tap and send a private message to that person on Instagram Direct. Unlike regular posts, there are no likes or public comments.
Source: techstory.in
White House Gives Thumbs Up to Drone Delivery Test By Google's Parent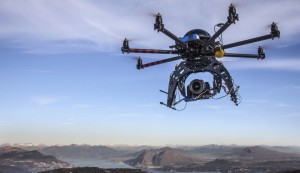 Alphabet's ambitious Project Wing drone delivery service can test its deliveries. The White House said on Tuesday that it's rolling out several initiatives designed to increase the use of drones by businesses. The announcement comes after the Federal Aviation Administration's recently released rules for companies that want to use drones for chores like taking aerial photos of crops and inspecting power lines.
As part of the initiative, the White House said that the experimental drone delivery program by Google's parent company, Alphabet, would conduct a research study at one of the FAA's six approved drone testing sites. The goal of the research study by Alphabet's Project Wing, overseen by the company's research arm, X, is to learn about integrating large-scale drone delivery services into commercial airspace. The White House said that it would share data from the project "with government partners to help regulators answer critical safety and human factors questions" for drone delivery operations.
The White House also said that it's also giving $35 million to the National Science Foundation for a five-year research project into how to use drones effectively for work like inspections, disaster response, and studying severe storms.
Source: fortune.com
Amazon Patents Noise-cancelling Headphones Which Has Unique Quality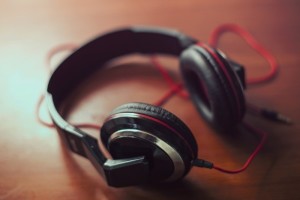 Amazon is working on a new kind of noise-cancelling headphones that can actively listen for distinct sounds and stop the noise-canceling functions of the headphones when necessary.
So next time you're listening to loud music and someone calls your name Amazon headphone will automatically pause the music.
The noise-canceling headphones would have A.I enabled microphones inside them that would intercept and analyze outside noise for "trigger sounds" that would signal impending danger or a call to action. The system would probably use the same technology as Amazon Echo's Alexa, so while there's no release date, prospective designs, or official statement from Amazon, the headphones could be a very real possibility at some point.
Only time will tell when we'll get to see these headphones in market!
Source: techstory.in
Comments
comments