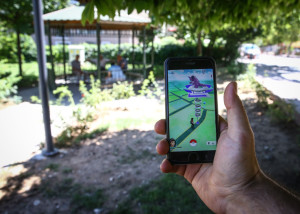 06 August 2016 :
Niantic last night announced that Pokemon GO is launched in 15 more countries in Southeast Asia. The list includes the Philippines, Indonesia, Thailand, and Singapore. The announcement comes just a few days after Niantic rolled out the game in all of Central and South America.
The game however is still not available in India, China. (Though there's a way out of it, people still play it here!)
"Trainers in 15 new countries and regions across Asia and Oceania can now officially download Pokémon GO from the Play Store or App Store. Discover Pokémon in the world around you! " wrote Niantic.
The game has long been expected to launch in Asia, but it remains to be seen when it will finally hit India, China and Korea. While security issues and other woes related to the game's reliance on Google Maps may explain Pokémon GO's absence in China and Korea, it remains unclear what's holding it back in India.
ALSO READ-