Techstory brings you this week's top stories which you might have missed! So start your Sunday by updating your knowledge with these top news that happened this week across the globe! And Yes it'll take just few minutes to go through this! Get Wisdomatic!
Art Discovery Platform Mojarto Raises $445,000 Funds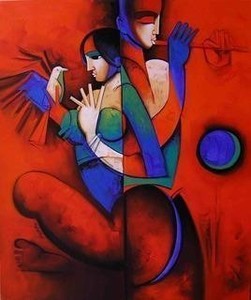 NDTV's  backed Mojarto.com has raised $445,000 in its first round of funding from undisclosed investors. With a state of the art user experience, and a leading edge art portal backed by some amazing analytics and data, Mojarto transform the art shopping experience, empower artists, and provide a huge convenience for those who wish to re-sell their art. It has been the largest and most innovative online art platform in the country. The company is bringing together artists, collectors, dealers, galleries and resellers onto a single powerful online platform. Read More !
Airbnb Files to Raise $850 Million, Make It's Valuation at $30 Billion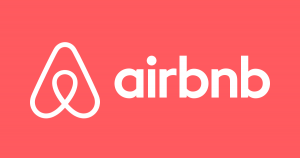 Online marketplace Airbnb is all set to raise more money for the company, which would bring the company's valuation at $30Bn.
As per the reposrts, Airbnb has filed to raise $850mn sooner than later. Airbnb is an online community marketplace for people to list, discover, and book accommodation around the world. It has over 1,500,000 listings in 34,000 cities and 191 countries. Read More !
Niantic Accepts Catching Pokemon Has Become Difficult with Latest Update!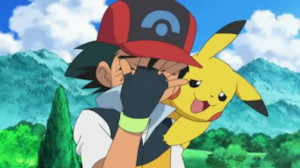 Offlate, We've been hearing about the problems people face in their life! One such huge problem is catching a Pokemon! Yes, its become very difficult to catch 'em all!
Over the weekend, Pokemon Go developer Niantic learned the hard way that staying silent about major gameplay changes is very much not OK. The company apparently changed how often the game scans for new monsters, increasing the time from 5 seconds to 10 seconds. That means you might not see as many Pokemon around you by just driving a car or riding a bike. Read More !
Unveiling Amazon One – Fast Just got Faster!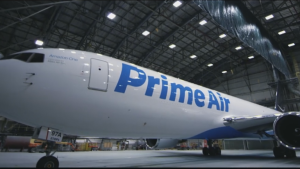 Online giant Amazon unveiled its first branded airplane Amazon One today, part of what is expected to be a fleet of "Prime Air" cargo planes.
Amazon over the past year began working with aircraft leasing firms and cargo operators to reduce its dependence on commercial carriers, but Friday's announcement is the first to show its own branded aircraft. Read More !
Didi Chuxing, SoftBank Invests in South-east Asian Ride-sharing Service Grab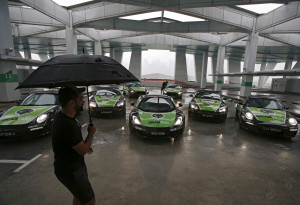 China's Didi Chuxing and SoftBank Group are leading a new round of funding in top South-east Asian ride-sharing service Grab that could top US$600 million.
The fund raising round shows that the truce between Didi and Uber in China this week is far from a global accord. Didi bought out Uber's operations in the country and became a shareholder in the US company, but the Chinese firm's investment in Grab shows it will continue to clash with Uber in Southeast Asia and perhaps other regions. Read More !
SHEROES Raises $1.8M from Lumis Partners, The HR Fund, Rajul Garg and Quintillion Media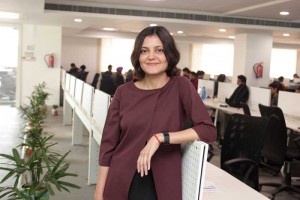 SHEROES an exclusive career platform for women has raised $1.8M in a Series A funding led by Lumis Partners along with participation from The HR Fund and angel investor Rajul Garg. Existing investor, Raghav Bahl led Quintillion Media also participated in the round.
SHEROES is the largest careers community of women, with members from over 20,000 locations. Over 12,000 companies actively use the platform. It runs a career support helpline via phone and app. It also has its communities spread in all major cities across India including major metros, and upcoming cities like Jaipur, Indore and Pune. Read More !
Theranos Moves Past the Controversy, Launches New Blood Testing Device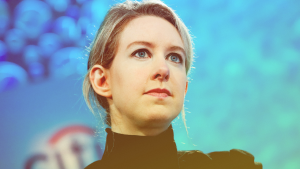 Theranos was like a dream before its controversy! Elizabeth Anne Holmes 19 year old (then) formed the company 13 years ago! The company introduced 'Edison' which used only a few drops of blood to perform multiple tests, instead of the vials-full most people part with when they go for a blood test. That same device and its testing method became the center of a controversy. But things were different for Elizabeth Holmes, it was the company's much-awaited first presentation to the scientific community at the American Association for Clinical Chemistry's conference in Philadelphia.
Speaking at the the annual meeting for the American Association for Clinical Chemistry, Holmes said the new machine — called the Theranos Sample Processing Unit, or "miniLab" — was the size of a computer printer, and will be able to run a battery of tests on just 160 microliters of blood taken from a pricked finger. She showed clinical data that detailed 11 tests miniLab can run on blood samples, including one for the Zika virus, but the company says that it can run up to 40 tests. Read More !