As a part of the tech in Techstory, we bring you the latest in the technology from around the world under "TECH THIS WEEK!" every Sunday! This week we saw drone startup Aptonomy introducing self flying security drone and Harvard developing an octopus robot. We also saw Google wallet allowing automatic money transfers and twitter working on anti-harassment keyword filtering. In case, if you've missed any of those, along with whatsapp's latest update on integrating your phone numbers with facebook, don't worry just keep reading !
Drone Startup Aptonomy Introduces The Self-Flying Security Guard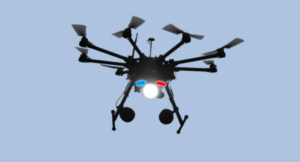 Aptonomy Inc. has developed drone technology that could make prison breaks, robberies or malicious intrusions of any kind impossible for mere mortals.
Dubbing it a kind of "flying security guard," the company has built its systems on top of a drone often used by movie-makers, the DJI S-1000+, a camera-carrying octocopter.
To that skeleton, Aptonomy adds a new flight controller, and second computer to power day- and night-vision cameras, bright lights, and loudspeakers, among other things.
And more importantly than the hardware features, Aptonomy has developed artificial intelligence and navigational systems that allow its drones to fly low and fast, avoiding obstacles in structure-dense environments, and detecting human activity or faces in the area, autonomously.
A user can open up a browser, get onto the Aptonomy interface, click on a point on a map to send out a drone to a particular location, then watch that flight in real time, or review a recording of it later.
Aptonomy's drones can be programmed to fly wherever a motion detector transmits data suggesting unusual activity on the ground, as well.
The drones are not just self-flying. When their batteries are running low, they fly back to a charging station to power up. Aptonomy's drones rove over a set area, and can be accessed by a guard who is hundreds or thousands of miles away.
They can record suspicious activity, shine a light on intruders, allow two-way communication with the intruder through loudspeakers, and generally scare off potential troublemakers as an intimidating presence in the air. That involves shining a light, recording if possible, and using your voice before ever approaching an intruder, physically, or before escalating to physically stop him or her.
Source: techcrunch
Google Wallet Introduces Automatic Transfers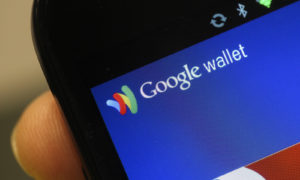 Google has just pushed out an update to its Wallet mobile app that allows automatic transfers to your bank account. Previously, if you wanted to use money from the account elsewhere you'd have to go in and cash out yourGoogle Wallet balance first. Omitting this part should be a boon for regular users who don't have to remember an extra step just to have access to their cash.
Choose a debit card or bank account to link to your Google Wallet, which you can enable for automatic transfers (unless, you'd prefer to keep your balance stored with Google, which is still possible). It will take some time to transfer to your debit card, but overall it's a smoother solution than the old process.
It's great to see Google Wallet updating to add more functionality, especially since it killed off the service's linked debit card only a couple of months ago. This levels the playing field between other payment services like Venmo, Squarecash and PayPal, and helps put Wallet back on the map after its previous missteps.
Source: engadget
Your WhatsApp Phone Number No Longer Private !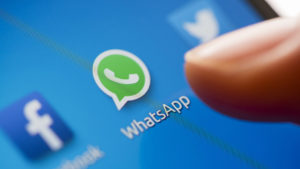 WhatsApp on Thursday updated its privacy policy for the first time after it became a part of Facebook, outlining the ways in which businesses will be able to create more targeted advertising on Facebook using WhatsApp.
The messaging app's new privacy policy, gives it permission to connect Facebook accounts to WhatsApp accounts for the first time.  While the contents of WhatsApp messages such as words and images are end-to-end encrypted, meaning that the app cannot read them, it does have data including phone numbers and information about users' phones and operating systems.
WhatsApp, Facebook  will be able to link accounts using technology that tells them when a phone has installed both. It will also gain data such as device type and software information, although it says messages will continue to be encrypted. The privacy policy also allows business accounts for the first time. WhatsApp plans to make the app a home for customer service, allowing companies to contact users.
So basically Facebook is laying the groundwork for its free messaging service WhatsApp to begin making money, easing its privacy rules so data can be used for Facebook advertising and allowing businesses to message its more than one billion users. It's the first step toward monetizing the platform since the social network's Chief Executive Officer Mark Zuckerberg paid $22 billion for the app in 2014.
Facebook agreed to buy WhatsApp for $19 billion in 2014, but the WhatsApp, Facebook deal price ultimately rose to $22 billion because of the social networks' rising stock price.
WhatsApp, however, sought to reassure users by saying that it would not sell, share, or give users' phone numbers to advertisers.
The company also maintained that messages on the service were encrypted by default and that it would not allow banner advertisements from third parties.
Source: techstory
Twitter Said to Work on Anti-Harassment Keyword Filtering Tool
Twitter Inc. is working on a keyword-based tool that will let people filter the posts they see, giving users a more effective way to block out harassing and offensive tweets, according to people familiar with the matter.
The San Francisco-based company has been discussing how to implement the tool for about a year as it seeks to stem abuse on the site, said the people, who asked not to be identified because the initiative isn't public. By using keywords, users could block swear words or racial slurs, for example, to screen out offenders.
Twitter has struggled to find a technological solution to the turmoil that can result from the product's core feature: anyone can publicly say anything to anyone else. Abuse has led to many high-profile departures of celebrities and journalists, who say they can no longer stand to be attacked.
Twitter needs to attract and retain users as the growth in their numbers slows. The company has spent the past few months consulting with an outside council of anti-harassment groups about its strategy for addressing the issue, which has become one of Chief Executive Officer Jack Dorsey's top priorities. Twitter took some small steps this year, such as making it easier for people to report abuse by letting them identify multiple offending tweets while filing their complaints. But the keyword tool, if implemented, would be the first to give users more control over what they see instead of blocking individual users after they attack.
The filtering tool could eventually become a moderator for any kind of content, the people said. For example, users could block a hashtag about an event they don't care to read about.
Source: bloomberg
Comments
comments