As a part of the tech in Techstory, we bring you the latest in the technology from around the world under "TECH THIS WEEK!" every Sunday! This week we saw Facebook's launch of 360 video app along with it testing dislike button on messenger. This week we also saw Amazon owned Twitch's launching a Twitter like UI in the name of Pulse and Google Hangouts update now split as Hangouts Meet and Hangouts chat. In case you have missed any of those, along with Facebook's latest competitor to Snapchat stories, don't worry just keep reading !
Facebook Launches 'Facebook 360' App to Watch Videos, Photos!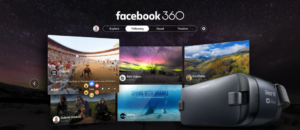 Now you can watch the 360 videos, photos in VR and have the actual feel of it! How? You just need a Samsung Gear VR headset and then download the latest app released by Facebook- Facebook 360!
Ever since 360 photos and videos came to Facebook, people around the world have embraced these new formats. 360 can take you into the action with your favorite sports teams, bring you behind the scenes at awards shows, transport you to beautiful places around the world, and put you at the center of breaking news moments like never before.
Google Hangouts Updated, Split into- Meet and Chat!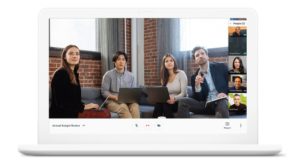 Google has updated Hangouts and has split it into two new apps – Meet and Chat.
Hangouts Meet is a new video meeting experience with one goal: make joining meetings effortless so that people can be as productive as they are when they're face-to-face.
Hangouts Chat is an intelligent communication app for teams that takes direct messaging in Hangouts and evolves it to reflect the way modern teams talk business.
Chat is built not only to reflect the way teams work, but to provide a platform for the enterprise tools they work with. The Hangouts Chat platform supports a wide range of capabilities — from bots to simple scripting using Google App Script — and integrates with third-party applications so teams can do more right from within the conversation.
Facebook Launches 'Messenger Day' And Its Strikingly Similar To Snapchat Stories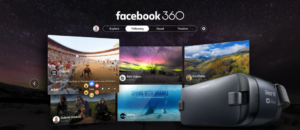 Yeah, you guessed it right, Snapchat! There are people who take efforts and then, there's Facebook! It has left no stone unturned to copy Snapchat. First on Instagram, then on WhatsApp and now on Facebook!
In the past few months, features that resemble Stories have been unveiled for Facebook's WhatsApp, where it's called Status, and Instagram, where it's also called Stories.
Facebook Messenger Day is a new feature that allows users to send images, videos that vanish after 24 hours. It also allows users to save images and videos to their camera roll or choose to send them to a specific person or group of people.
The only thing that separates this feature from stories on Instagram or Snapchat, is the privacy feature. When posting to your Day, you can choose whether everyone can view it or go to "custom" to choose a group.
To start using Messenger Day, make sure your Messenger app is up to date. Once you're sure you're using the most recent version of Messenger, open the app and tap the camera shutter button on the bottom of the screen or swipe down to activate the camera. Rest it is easier to figure out as we've already been doing that in Snapchat and Instagram as well.
Amazon-owned Twitch Launches Twitter-like Pulse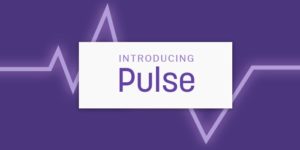 Amazon-owned Twitch has launched a new social media tool (which is strikingly similar to Twitter) called Pulse, Sheila Raju, Product Marketing stated in a blog post.
Pulse is a place where streamers can post and engage with all of their followers and the greater Twitch community right from the Twitch front page. It's an always-on way to share clips, stream highlights, schedules, photos, and more so followers are more informed, engaged, and connected.
For streamers, the posts you create on your Channel Feed will also appear on Pulse on the front page to all of your friends & followers. This will allow you to not only interact with followers and viewers you regularly engage with, but also with those who might not visit your channel page as frequently. Channel Feed will be auto-enabled for all streamers in mid-March.
Facebook Tests 'Dislike' Button on Messenger
Finally, after so long, Facebook has started testing the 'Dislike' button, though on Messenger. People have been waiting for such feature since long and Facebook was probably thinking the possibilities of Online bullying and criticism a User might face.
So this new feature that allows users to tap on a little button next to the messages that they receive and pick one of seven possible reactions, including a thumb down, which could be interpreted as a dislike. This particular reaction isn't available for posts in the News Feed, but it's a feature that some users have requested in the past.
Joining the Partnership would be the latest indication Apple is becoming less secretive. In December the company published its first paper on AI, a sign it was ready to start sharing some of its research.
For regular updates on Tech, check out Techstory's Technology Space!