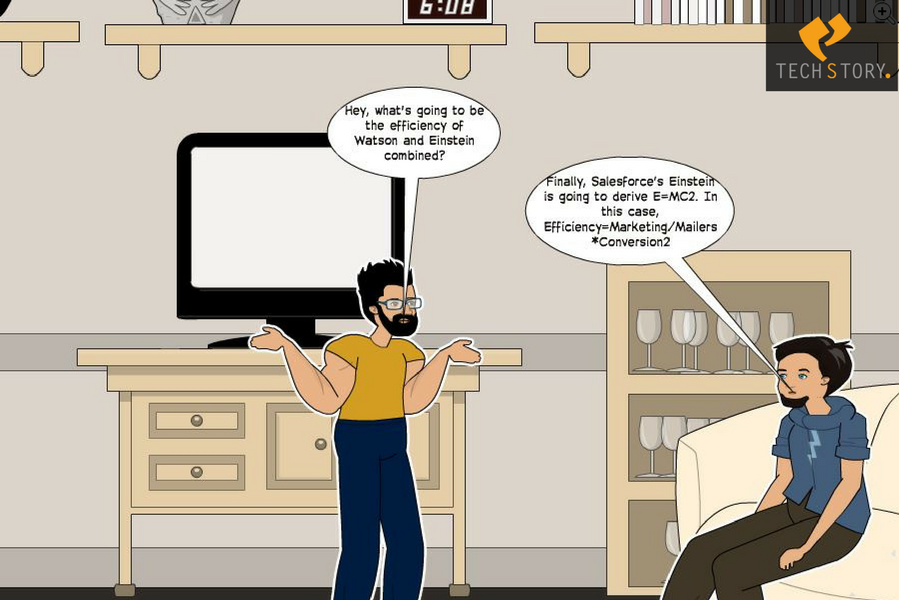 When the week starts with Jack Ma investing $200 million in PayTM, it is very common for Startup observers to naturally feel that e-commerce bubble is still growing! Let's see what our Shiv and Steve have to say about it!
Shiv: Stevie! Flipkart is raising funds! Does that mean Shoes at more discounted price now!? ? Also, Paytm is playing a lame game here ?- two days back it levied 2% fee for adding money to Paytm wallet using credit cards and today the company suspended it. Whats with your VSS!? ?
Steve: Shiv, if Flipkart continues its current capital dumping momentum, the competitors can be shooed away very soon.. But did PayTM seriously go for a 2% fee? Even after Alibaba pumped in $200 million? I guess everybody is trying to be profitable in 2 years.. ?
Shiv: Profitable in 2 years ? Reliance Capital made a wise decision – it bought 1% equity for ₹ 10 crore from Paytm back then and sold it for ₹275 crore now!
Steve: That's seriously a good number for Anil Ambani, getting 27.5x returns. Wondering if Travis should consider Anil Ambani as Uber's COO ?
Shiv: Haha then what? Karloo duniya mutthi main? ? Nahh! It'll get a massive dislike on Facebook! Uber India is scaring the sh*t out of cabbies! No flirting no touching! They're taking it to the next level! Overall a good decision! ??
Steve: Hard times man, Uber was once the most famous startup. But, right now, Travis is becoming infamous.. Especially that cabbie video, these stuffs keep getting instant hits like wikileaks.. ? Also, did you check this? The second most famous startup AirBnB raised some good money in their next round..
Shiv: Looks like the week was full of funding! Yeah! Uber is having some tough time! Not a week goes when we don't discuss about that company ? Apparently, Apple is stating that it has fixed the vulnerabilities and bugs!
Steve: Anyway, what's your thoughts on the partnership between the biggies? Watson and Einstein – It is time we all become the Person Of Interest for targeted ads.. ?? (You are being targeted)
Shiv: My thought? I've absolutely no idea what you're talking man! Only thing I've heard is they are AI platforms, So Please enlighten me with your wisdom! ?
Steve: Ah! the concept is fairly simple.. If it is going to snow in your place, Watson will know about that along with retail industry trends; which will then be used by Einstein to target winter clothes email ads for you.. It's AI's way of saying "Winter is coming".. ?
As they were speaking, the teaser for Game of Thrones – The Great War released ! Who can predict if the huge fundraising this week is all gearing up for the Great War !
(Disclaimer: This is a funny (okay, not so funny) take on what happened in the technology and startup space. The conversation is purely fictional and does not reflect any personal opinion. For more such round ups on the latest happenings in the startup space, check out TechStory every Sunday)
Feature Image: pixton.com