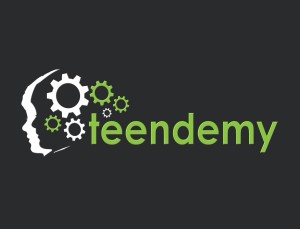 Modern education creates memorizers, and not change makers. Change makers are necessary in order for us to deal with problems that come up in the future.  To bridge in the gap  between academic education and professional success, Teendemy aims to provide online courses designed for teens to teach 21st century skills necessary for these teens to succeed in the marketplace. "From Ideation" to "Finding Purpose", Teendemy offers 10 courses on various soft skills.
Inspiration
The idea for the startup dates back to late 2015, when the founder noticed that modern education had several gaps in between what is required in the workplace and what is offered in today's classrooms. With workplace been subjected to constant change  and with education system remaining stagnant without any changes, there pops in a need to bridge in the gap. Today's education is not sufficient to meet the requisites of a workplace. Teendemy was conceptualized by solely focusing on teens with the hope that it can make an impact on how teens grow up and develop.
Founder
Sumukh Setty is the sole founder of Teendemy.  Sumukh Setty is currently a junior at Lynbrook High School in San Jose. He currently serves as the Founder and Curator of TEDxLynbrookHighSchool, which is planning its second event for later this year. He also serves as a host on Media Mahima's teen centered radio show, Thank Gosh It's Fresh. His latest project is Teendemy, with which he hopes to inspire the next generation of workers and make them ready to contribute to the world.
In the first week of April 2016, via word of mouth and Facebook ads, Teendemy was able to sign up around 500 students in the first month and is now crossing the mark of 650 students. Since courses are free, Teendemy has no revenue, but exploring several monetization models to be activated sometime in the future.
Teendemy was started to help change the way we educate the incoming generation of workers, and make them more equipped to tackle the world's problems. Because people recognize the underlying mission behind the company, they're willing to lend their mind share, time, and resources towards helping this become a reality.
[box type="shadow" align="aligncenter" class="" width=""]Also Read:
Adding Interactivity To Video Technology – Samira Sabulis of Tagazu[/box]
Scope, Features & Competition
The venture  can be considered as part of the e-learning category, which is right now in its emergence phase. It's growing at a rapid clip, with estimated revenues in 2015 at 50 billion, and 2016 is expected to exceed that. While several sources have reported different numbers, the general growth rate for this industry is somewhere between 5-9% per year.
All of the content is designed to elevate and improve teenagers at Teendemy. The course content has been cut out into modules of 5 to 10 minutes each keeping in mind the attention span of teens to enable them to understand and internalize the content.
Teendemy is completely free platform to learn and evolve while some e-learning companies charge for courses. E-learning companies also tend to focus on business professionals and adults, while Teendemy tailor content specifically towards teens, another key advantage.
Competitors currently in battle in this category would be TED talks and other MOOC companies, like Udemy, edX, and Coursera.
[box type="shadow" align="aligncenter" class="" width=""]Also Read:
How Zeroinfy Is Helping Students Enhance Their Skills With Quality Resources ![/box]
Future Plans
Teendemy aims to release 2-3 curated courses per month, in various topics, and start running live courses, in which participants can actually interact with the teacher and ask questions.  Teendemy will also be reaching out to schools as well as developmental camps in order to see if they would be interested in a partnership to create continued education, even at home.
Teendemy is not on an outlook for funds now but is planning to raise funds in near future.