Despite missing its annual growth target, Tesla's record deliveries in the fourth quarter of 2022 demonstrate the continued demand for electric vehicles. The company's decision to offer discounts in its major markets is a strategic move to stimulate growth and expand its customer base.
The company's proactive measures to stimulate growth and commitment to sustainable energy make it a company to watch in the coming years. The CEO of Tesla, Elon Musk, stated in December that "radical interest rate changes" had affected the affordability of all cars.
The EV maker delivered a record 405,278 vehicles in the fourth quarter, although the company failed to reach its 50% annual growth target. Net profit for the quarter was $3.69 billion, or $1.07 per share, compared to $2.32 billion, or 68 cents per share, a year earlier.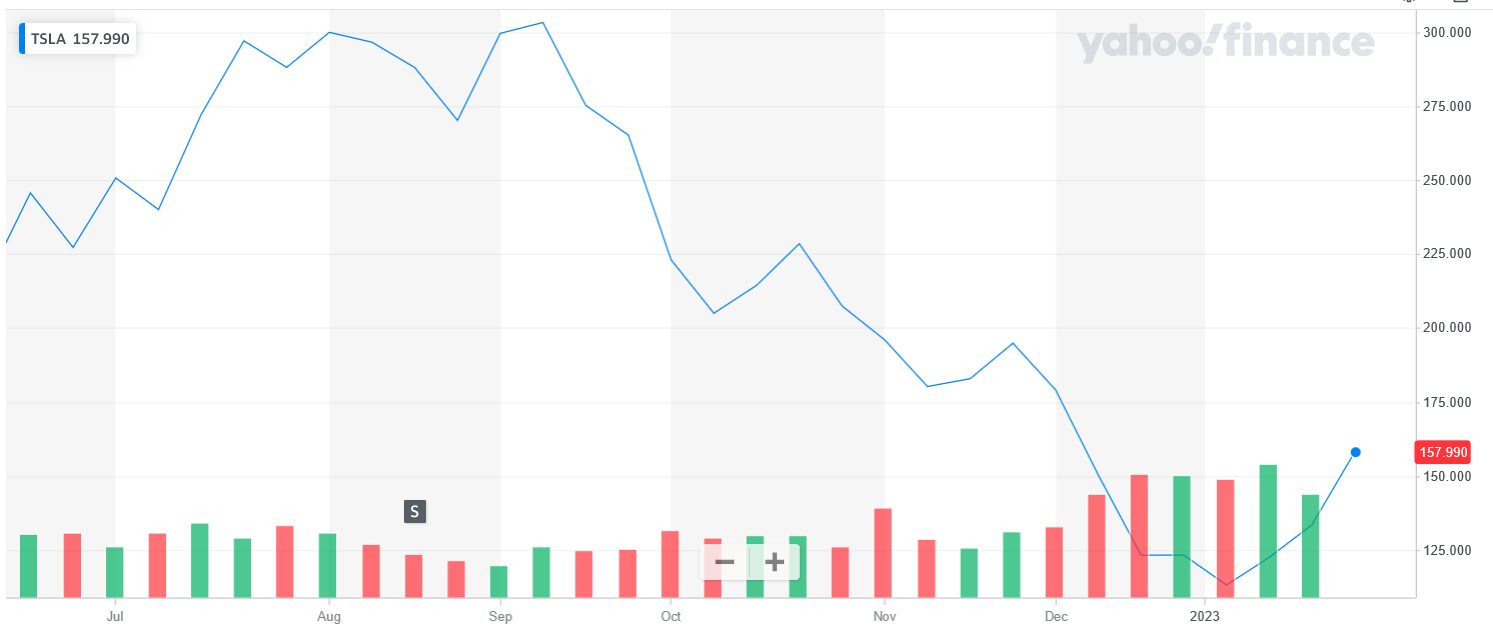 CEO Elon Musk's comments about "radical interest rate changes" affecting the affordability of cars suggest that the company is aware of the potential impact of economic factors on consumer purchasing power and is taking proactive measures to mitigate this.
Furthermore, the company's announcement of plans to increase vehicle deliveries by 37% this year to 1.8 million vehicles is a bold move that indicates confidence in the continued growth of the electric vehicle market. This also highlights Tesla's commitment to achieving its goal of transitioning the world to sustainable energy through the mass production of electric vehicles.
Despite a lower automotive operation margin in the fourth quarter, Tesla's net profit for the quarter was still an impressive $3.69 billion. This demonstrates the company's ability to maintain profitability while implementing strategies to stimulate growth. Tesla's fourth-quarter results show that the company is continuing to lead the way in the electric vehicle market and is well-positioned for future growth.
In recent years, Tesla has outperformed the industry, breaking sales and profit records while managing to weather the pandemic and global supply-chain challenges better than its competitors. However, the company's recent steep global price cuts indicate a shift towards stimulating growth at the expense of profit margins, indicating a softening demand.
What is Tesla Motors?
Tesla Motors is an American multinational corporation that designs, manufactures, and sells electric vehicles, energy storage systems, and solar panel products.
The company was founded in 2003 by a group of engineers who wanted to prove that electric vehicles could be better than gasoline-powered cars. Today, Tesla is one of the world's leading producers of electric vehicles and has gained a reputation for producing some of the most advanced and high-performance electric cars on the market.
The company's mission is to accelerate the world's transition to sustainable energy through the mass production of electric vehicles and clean energy storage systems.