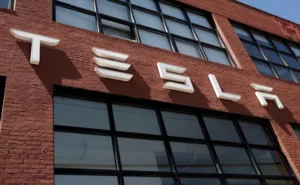 According to the state-owned Beijing Daily newspaper, Tesla Inc (TSLA.O) wants to invest up to 1.2 billion yuan ($187.91 million) to boost manufacturing capacity at its Shanghai factory, allowing it to hire 4,000 additional staff.
The material was ascribed to a Shanghai government website for companies' environmental information submissions, according to the newspaper. When Reuters saw the document on Friday, the amount of the investment was censored in the document Tesla placed on the site on Nov. 23. Tesla did not respond to a request for comment from Reuters. According to the application, the expansion will allow Tesla to hire 4,000 more people, bringing the total number of individuals employed at the factory to 19,000 people. According to the filing, no changes would be made to the current models produced by the factory, which also did not specify how much manufacturing capacity will be boosted.
Tesla's Shanghai factory was meant to generate up to 500,000 cars per year, and it presently has the potential to create 450,000 combined Model 3 and Model Y vehicles per year. Even as regulatory pressure mounts due to consumer complaints about product safety and examination of how the company handles data, the automaker's sales in China are soaring. Tesla announced last month that it has created a research center in Shanghai as well as a separate data center to store data locally.
It is presently shipping Model 3s built in China to Europe, where it is constructing a facility in Germany. According to figures from the China Passenger Car Association, it sold 54,391 China-made automobiles in October, including 40,666 for export. Tesla owns the Shanghai facility outright, making it the first and only foreign passenger car plant in China not run by a joint venture.
Comments
comments