While most orders are being pushed back, by months for some. A Tesla Model Y buyer recently posted the updated FSD Version 9, a pure vision monitoring system. Usually, the Tesla deliveries vary depending on the location, time-ordered, and other such details. So far, only Kevin Smith from Tennesse reported his experience.
Nothing unexpected at the start
As the first user to share his excitement, he said that there is nothing unexpected. However, is keeping his Twitter posted about the updates.
Crazy day with #TeslaVision, lots to download and sort through. Summary version:
* 2021.4.15.11 and 2021.5.18.1 navigate and drive ~ on par with prod radar builds
* driver monitoring is ACTIVE but still relies on steering torque as alert squelch?
* box testing mixed results

— Kevin Smith (@spleck) May 31, 2021
Everybody's curiosity with camera vision is what makes it different with this FSD Version 9 update. Shifting from radar vision to pure vision caused a little curiosity of how it will work and also some worries among existing users.
Till now the update has been considered as a backstep for the company working towards autonomous driving systems. And the result shown by one of the first users proved to be a backstep for the company.
Pure vision is Boon or bane?
While the driver was using his phone, the system got alerted. However, it didn't recognize when the driver was asleep or diverted in another direction.
Phone use for a few seconds = beeping "touch steering wheel" quickly but only if there are other cars around. No other cars = no observable change in behavior either.

Will post some interesting FCW testing later after video is processed. pic.twitter.com/vcAzqZM6EH

— green (@greentheonly) May 30, 2021
On the other hand, the update gets interesting. Because it is possible that the car didn't alert the driver while being distracted because it was a safe road without any objects around. Furthermore, Green who posted the video says that it is difficult to test whether the car will alert the driver in case of danger. However, they are working on it and a new video is expected to come soon.
Later, however, when they tested it with a prop made of boxed and paper, the system didn't alert the driver. With the earlier updates, FSD Beta with radar vision at least alerts the driver with a beep. But it hasn't done so with camera vision. There is a thread on ways how the camera vision and Radar vision look.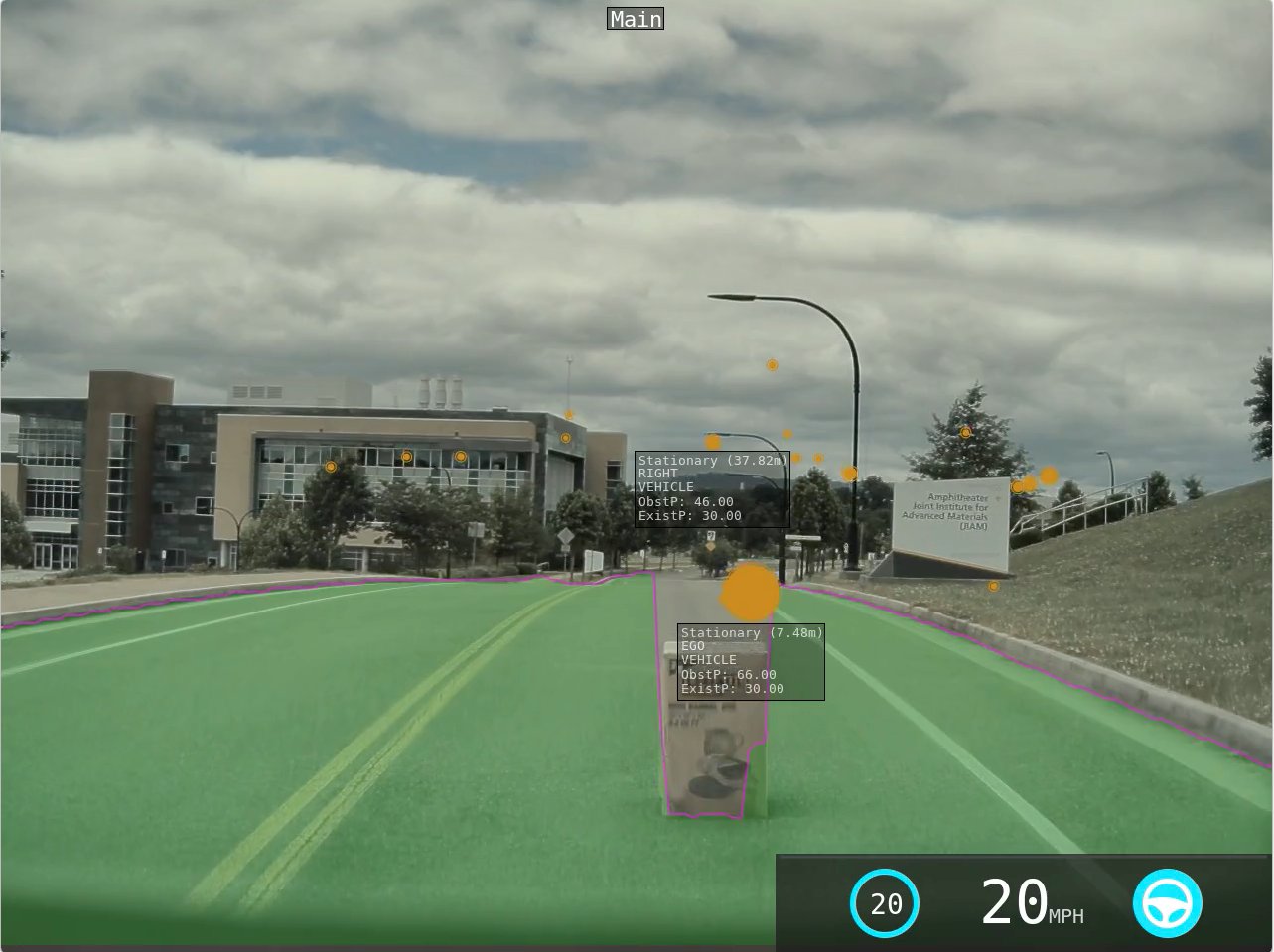 As told by @greentheonly, the radar vision identifies the object as a vehicle, with only 30% existing property. Which is a much better result compared to camera vision completely neglecting the object without a warning.
Despite all the contradiction, there is no assurance whether it is really a disappointment. While the car was hitting the boxes, it is possible that the camera detected that the driver was looking at the road ahead and didn't plan to warn. Either the Beta Version 9 was too perfect or needs more features.
This is considered too early to come to any conclusions. As further additions are expected in some time. Elon Musk mentioned that the Version 9 update is going to be gigantic. It is not clear how different the update will be, in terms of safety and usage.