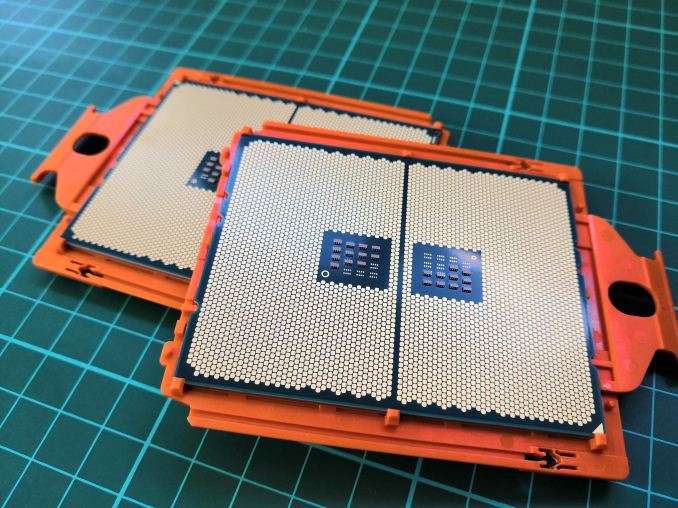 One of the biggest news that comes out of the computex, AMD's second generation of its Ryzen Threaddripper platform, is almost now here. Today's announcement is all about the images, feeds, and speeds. Today's announcement is all amount images, speeds and feeds, specifications, and an 'unboxing' announcement, leading to pre-orders a week before retail.
The formal launch of the new parts is starting from one week from today, and in the biggest markets, the first processor of the launch should be available for pre-order. AMD is set to launch four versions of its second generation that is Ryzen Threadripper over the time period of Q3, starting with its flagship 32-core.
Sitting at the top of the stack is the 32-core 2990WX, which will retail at the cost of $1800, competing directly against Intel's existing 18-core part, which is the Core i9-7980XE. AMD is using "WX" in the name here to offer some of the branding consistency with their high-end workstation graphics models, that is the series of Radeon Pro WX series.
Joining the WX line is the Ryzen Threadripper 2970WX, whose pricing is set at $1299 MSRP. This 24-core part works on the 3 cores per CCX (so six cores per die, four dies per package). The speeds of the cores are equal to the TR 2990WX, which will run at a base clock of a 3.0 GHz and a 4.2 GHz single core turbo. Per-core turbo speeds will be decided by Precision Boost 2 and XFR2, as explained below. The 2970WX is set for an October launch.
At this point in time, AMD has not stated their further expansion. So, we don't know if the 1900X will stay at the bottom of the stack, or it will be replaced with a 2000 series model, or if it dies off completely.
AMD's main competition is still with the largest chip maker company Intel's Skylake-X parts. The 32-core 2990 WX will be going to be aligned in price with the 18-core Core i9-7980XE.
When it comes to metrics, AMD has more cores, more memory channels, more PCIe lanes, and supports higher strength memory of clockspeeds. On the other hand, Intel has lower power, and above 16 cores, a slight turbo clockspeed advantage.
Picture Credits: AMD