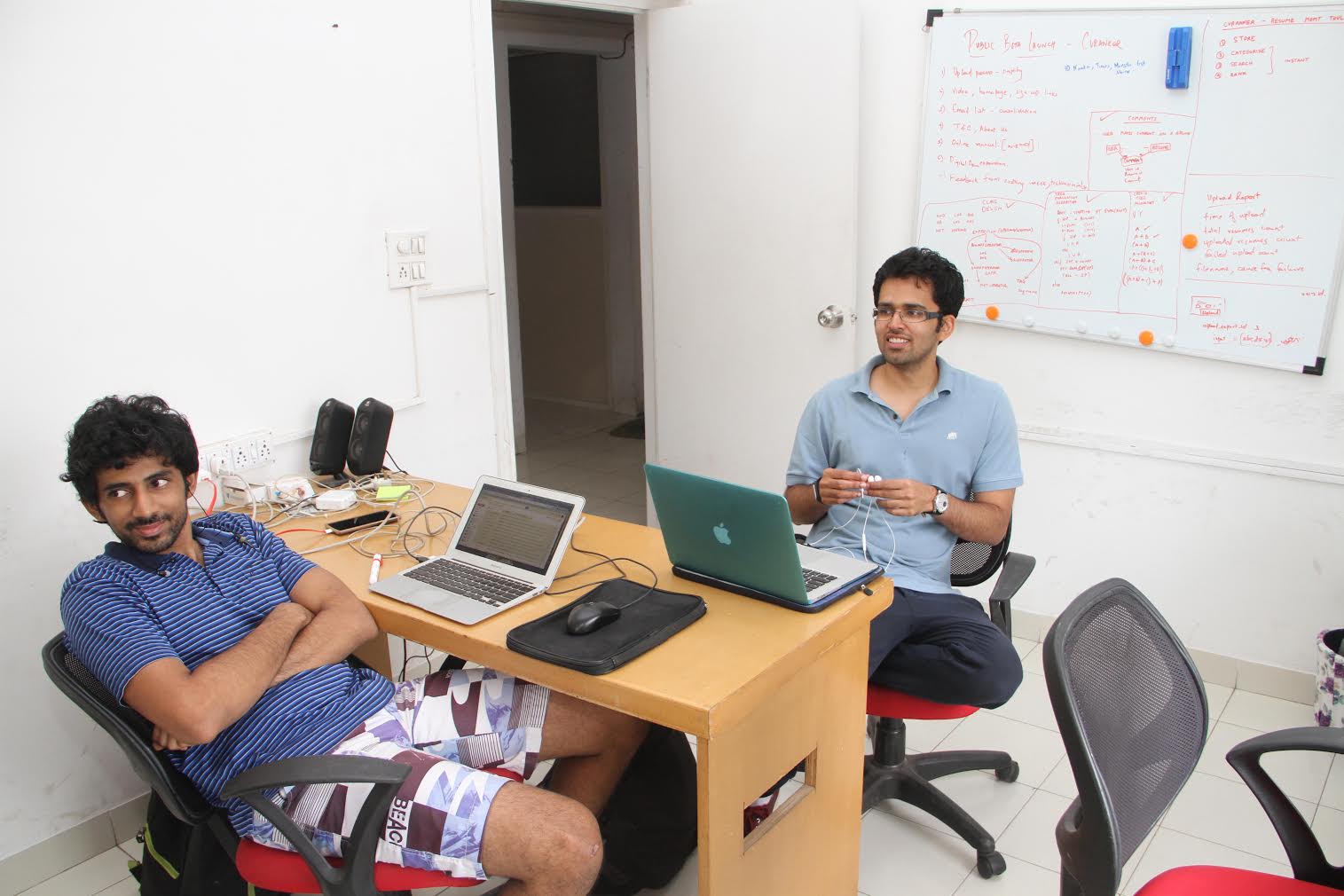 As start-up founders we are always looking for a right place to run our company. Our homes soon become too comfortable, a little uninspiring and boring. We are usually too few people to buy an office and soon the local coffee shop becomes our temporary working space. However the loud music, endless spends on coffee and other distractions make the coffee shop a not so attractive work space. The Mesh – Pune's first coworking space now solves this problem for startups.
Started by Deepti Kasbekar, The Mesh provides entrepreneurs with space, food, endless amount of internet and tea and a sweet little puppy as a stress buster. Other facilities such as printers, scanner and even free gym memberships are available to the members of The Mesh. Entrepreneurs are allowed to work any number of hours, anytime food facilities, conference rooms for meetings are made available and all this comes at a very nominal cost.
Read the full story of The Mesh here!
The Mesh started in 2014, September as one 1200 sq ft office space, 27 coworkers, 1 founder and 1- 45 day old dachshund.
Currently, it has 1 founder, 3 cofounders, 1 COO, 2 dogs and 6 cats (:-D) in The Mesh Family.
Today, 11 months later, it has 3 workspaces in Pune and 2 in Mumbai. As of now, it is headquartered on Senapati Bapat Road, which is of 3000 sq ft and houses 45 entrepreneurs.
One such new workspace has been created by collaboration in Baner- Owned and operated by Sameera Kedar , Deepti's childhood friend, confidante and now associate. New Baner facility has a capacity of 29 people, but currently has 14 seats to go. Barely, a month and half old, The Mesh's Baner has had a very encouraging response.
"I think what people find endearing about The Mesh, as a brand is that we are casual. We don't restrict our patrons to the confines of cubicles; rather we provide workspaces that allow them to breathe easy. The colors around our office are positive and light. Our staff is warm and ever welcoming" Deepti explains.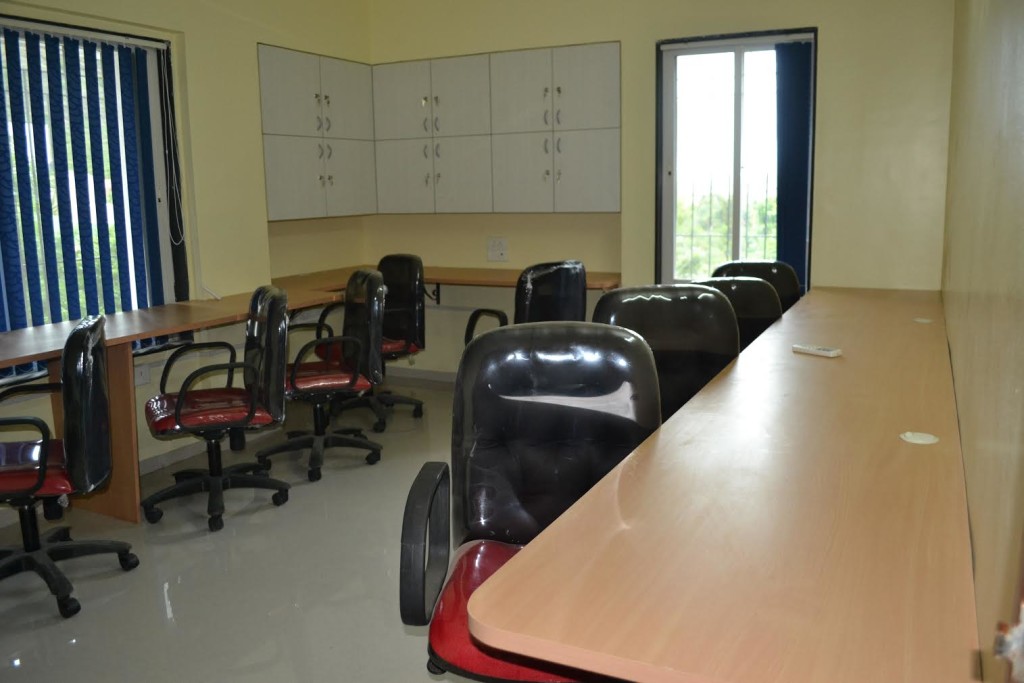 Deepti believes that the coworkers they have gathered by sheer serendipity have actually made The Mesh, what it is today. She feels that their energy is contagious, and that really spreads among the others like a happy disease.
She adds that all the new facilities are made in collaborations with like-minded people who share their vision and who wish to spread their culture.
Speaking of association with The Mesh, Sameera says:
I have seen The Mesh right since inception. The way Deepti has designed the business model- it always showed promise. I myself was looking for a space to work from, but did not want a fully fledged office. I also happen to stumble upon a lot of people who work all day from different cafes. That's when I felt The Mesh would be apt in Baner. 
We have seen tremendous response since day one. There have been a lot of inquiries and our place is used for various short-term group events and we have seats filling up rapidly. Baner is slightly away from the main city but that has been a boon as well. A lot of entrepreneurs wish to avoid the early morning and late evening traffic. They feel working from a place which is a little away from the city traffic helps aid productivity too. Also, Baner is very close to the Mumbai-Bangalore highway making it feasible for out-stationers to drop in for a meeting and leave.
The Mesh, Baner offers holistic office solutions. It is equipped with all amenities that are needed in any and every office. It provides its coworkers with 24×7 access, high-speed internet, power back up, prints, scans, office assistant, etc.  Also, there is no overage on electricity consumption or parking. 
So far we have two HR firms on board, coupled with a couple of IT startups and some IT freelancers. Each entrepreneur is interesting in his/her own way. The zeal each one has to run a successful business is what I admire the most. It is fascinating to see people from different walks of life come together and work independently, together! 
The Mesh also has Kaushik Bhagwat, who helped Deepti set up The Mesh, at its birth and is back now, as COO of Brand. He takes care of all the brand operations for all facilities. Kaushik says:
Coming back to The Mesh after working in Social Media for a year was probably one of the greatest decisions I've made. When Deepti called me to ask if I was interested in joining full-time, the opportunity was something I didn't need to think twice about. The Mesh has reached a point where the sky is the limit, and we are definitely aiming for the stars. With branches in Pune and Mumbai, we are looking to expand further into these two markets before we step into any other cities. As the Chief Operating Officer, my vision for The Mesh is to make its functioning as streamlined as possible. One thing I've realized after joining The Mesh is that running a business is far more than just a talk. A business such as The Mesh's requires a day-to-day involvement in terms of its overall functioning. Battling the evils that come with running a coworking space is my major role.
In Mumbai, The Mesh is currently developing an 800 sq ft office space in the colonial bylanes of Churchgate. With the view of the majestic marine drive and musky woody interiors for an office space, what better deal could an entrepreneur ask for? The company already has two coworkers from the Down to Earth NGO, working out of there and they seem to love it.
At Mumbai, operations are headed by Viswajit Dilip, Deepti's cousin and now co-founder, since January this year. Viswajit is a world citizen with a vision like no one else's and has an attitude that can really take anything to another level. His radical thinking has given the venture an edge which others will find hard to compete with.
The 5th centre is a small mezzanine in Fort, which is a coworking cave with rescue cats for company. It is called as The Purrfect Place @ The Mesh and is collaborating with enthusiastic Cat rescue groups and WSD for the same venture. The Mesh receives no profit margins here as all the proceedings will be going for the welfare of the cats.
Back in Pune, it has its third Mesh coming up in Koregaon Park .
"The place is ideal for the entrepreneurs who like to work hard and party harder! We have collaborated with Mr and Mrs Pujari , an experienced businessman couple who we look forward to learn a lot from" Deepti smiles.
The Mesh wishes to eventually spread coworking workspaces into smaller cities and maybe rural areas as well, so that every entrepreneur has a place he can call his own office!  
Comments
comments