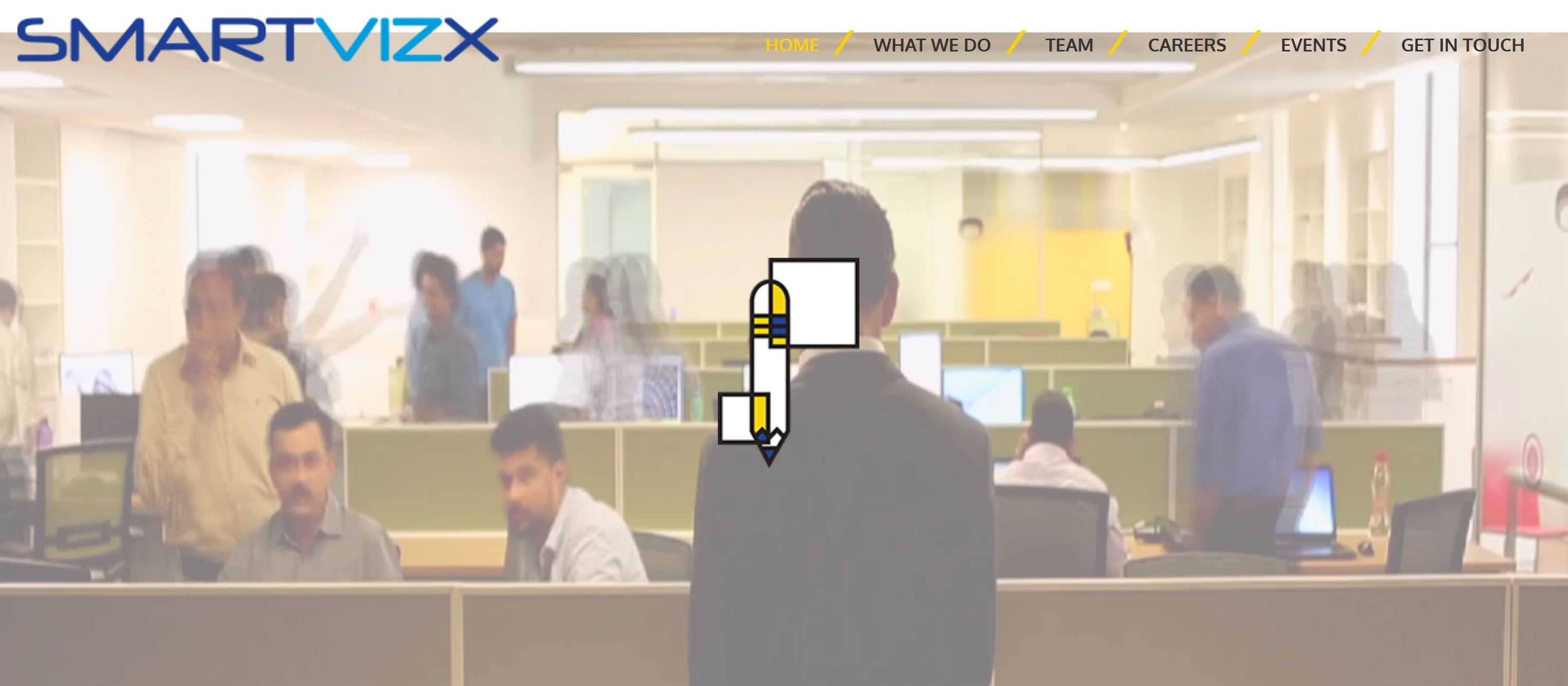 If you really look at the entire technology market right now and think about what is going to be the next big trend in the tech space that will dominate the next 20 year then Augment / Virtual Reality surely stand out as one of the front runners. With a number of companies big and small making investments in this segment I believe the market is waiting for one big innovation that will can commercialize this technology on a mass scale and once that happens the Augmented/ Virtual Reality industry is expected to touch almost every aspect of human interaction with technology ! In this article , we take a look at the AR/ VR market across the globe and we also take a detailed look into SmartVizX, a company working on disrupting the digital real estate market through use of VR.
Virtual Reality Market
Leading players are looking at AR and VR as the future and investing heavily into the technology considering the launch of new HMD's like the Oculus, Samsung VR, even the HoloLens (more AR). Big companies such as -Facebook (acquired the Oculus for 2 billion),  Google (invested 542 million dollars in Magic Leap), Microsoft (launched HoloLens), are extremely positive about the future of this industry .
To begin with let us try and understand the difference between Artificial Reality and Virtual Reality. VR is closed and fully immersive and puts users inside a virtual world fully immersing them into that world. AR on the other hand is open and partly immersive and puts virtual things into users real world thus augmenting them. This gives AR and edge over VR as a number of innovations can be done using the smartphone, a mass use device.
The AR/VR is expected to hit $150 billion revenue by 2020 with AR taking the giant share of $120 bullion and VR taking a share of $30 billion.
VR's addressable market is expected to be around core games and 3D films, enterprise users. The hardware price points are expected to be similar to that of consoles. With AR the hardware price points are expected to be similar to smartphones thereby driving a huge demand for these products.The lack of availability of hardware was seen as the major reason for the slow growth of this market till now. However with a lot of innovation happening around the hardware- the VR/AR market is expected to take a big leap.
Currently there are some companies in Indianworking in the AR space but most of them are focused on the e-commerce segment. Capillary, Mad Street Den, SnapShopr are some of these companies.
About SMARTVIZX
One of the areas that is expected to see a lot happening in terms of AR/VR is the real estate segment. Gautam Tewari was a partner at an architecture firm and after working in the field of architecture for more than 15 years, was working towards bringing about more visual interaction in this field. Gautam was always fascinated by how visualization was always leaps and bounds ahead in terms of technology in the field of gaming. For a long time Gautam kept thinking of ways in which such kind of visualization  could be brought to the field of architecture.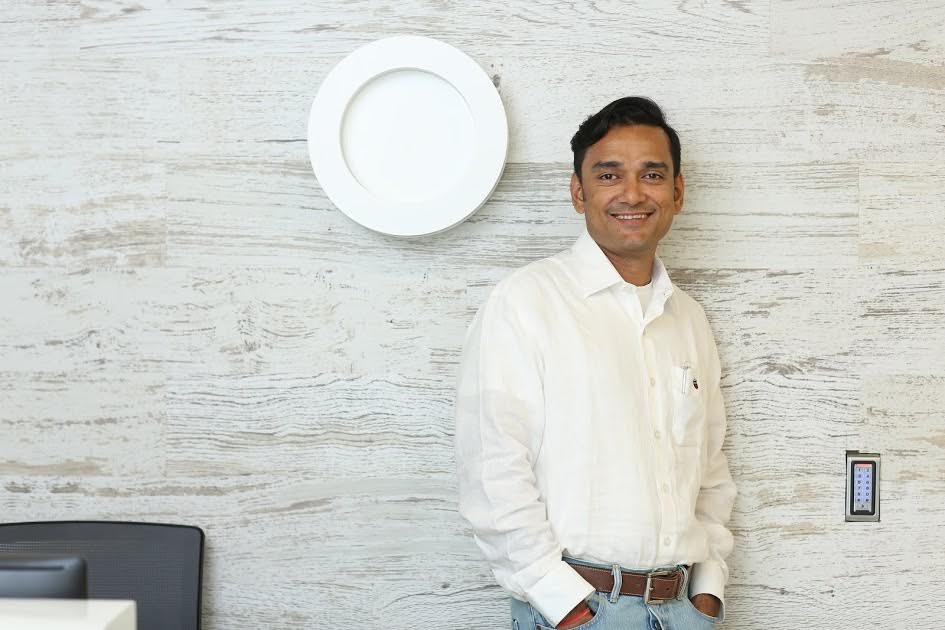 In 2014, Gautam met Chandan Singh. Chandan was a game developer at that time working in the field of VR. When Gautam and Chandan looked at the disruption the combination of architectural design + gaming + coding can bring, the two jumped on to start SmartVizX in Feb 2015. Tithi Tewari is also one of the cofounders at SmartVizX.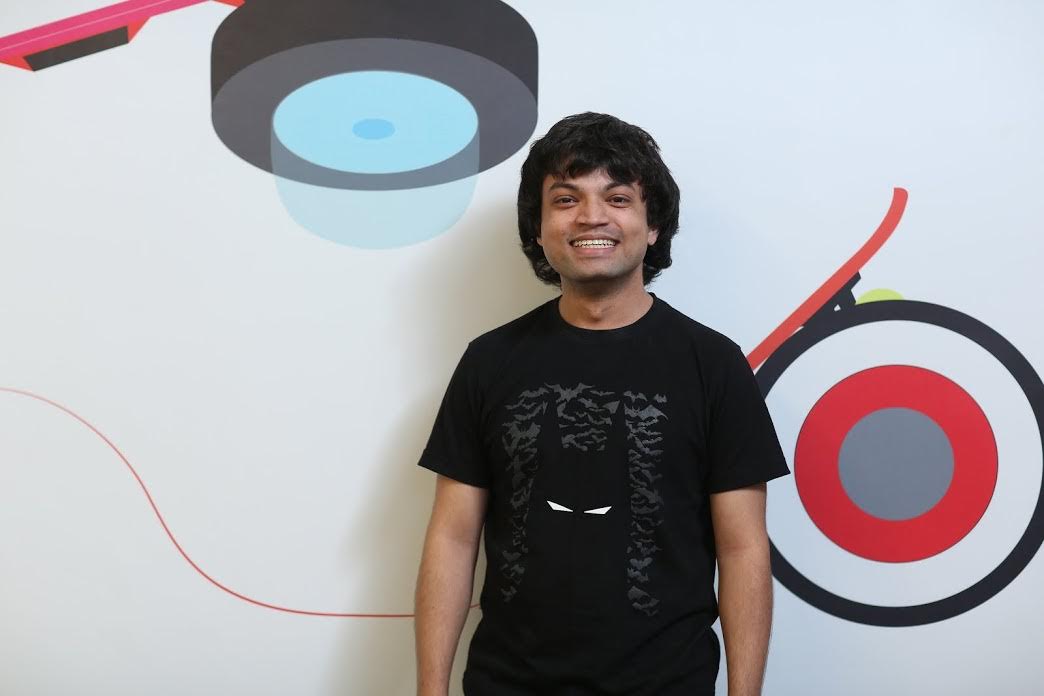 [box type="shadow" align="" class="" width="600″]SmartVizX, a leading virtualization firm that develops innovative Virtual Reality (VR) / Augmented Reality (AR) solutions for business applications is aiming to disrupt traditional decision-making process and buying behavior. Thus helping brand and companies do 'Smarter Business'. The virtualization offerings include several path-breaking products to revolutionize the way business operates.[/box]
The company today has three main products
Arch Viz –  Immersive & Interactive virtual architectural walk through.
CODEW – Collaborative online design tool for products which allows multiple stakeholders across locations to work together.
VI-VIZ–   Web-based dynamic platform providing interactive visualization of properties and products that gives enhanced control to the buyers.
"The problem with currently available options when it comes to visualization in real estate is that these options are extremely static. Everyone is focusing on showing the user what they want the user to see without worrying too much about what is it that the user wants to see.That has made sales cycles extremely long," says Gautam.SmartVizX believes that their strong experience in design and gaming are helping them to come up with extremely engaging products.
The products that the company has come up with are extremely immersive and interactive. These products allow the consumer with a 360 degree interaction with the space and to see the space in different conditions such as different times during the day. Their products also allow users to play with various objects inside the room such as arrange the chairs as you would like them, changing the colors according to your wishes so on and so forth. "It is all about giving power back to the users, " says Gautam.
The founders believe that in times to come VR is going to be a big part of everyday life and with tech allowing for huge scale of implementation the possibilities of this combination of VR in real estate are immense and can completely change the rules of the game in this market.
SmartVizX is currently working with one of the largest property portals in India as their client. The company has much larger visions about the future. The company is looking to create a portal where each and everyone in the country will be able to put up their homes on SmartVizX platform and do various permutations and combinations with remodeling / redesigning their homes. Kind of like an ecommerce platform for home designing. The company is currently also looking for an ecommerce expert for the same.
SmartVizX is also looking to build 3 -4 new products for which they are currently trying to build a research team . The company has begun its journey with real estate as they feel that they understand the field best. Soon enough SmartVizX is planning to foray into automobile sector, defense simulations and few more industries where modularity is required.The company is also currently speaking to a number of investors to scale their efforts.
Comments
comments