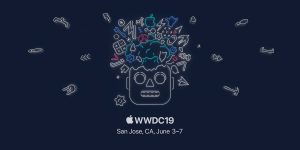 Apple's WWDC was one of the most awaited tech events in the second quarter of this year and for good reason. It would launch the most premier Apple software and developer tools that would help people around the globe propel their businesses, productivity, applications, software and work to the next level. So now, what were the products launched this year? What do they entail? And is it really that complicated to understand and should a regular Apple user bother with the WWDC at all?
Let's start with this year's launches.
iOS 13:
Now iOS 13 is the newest Apple mobile operating system on the block and it is exciting. While the beta version of the operating system had been rolled out to app developers a few months ago, the operating system is just on the brink of being rolled out to consumers while good. So what is iOS 13 and what makes it different? While most of the user experience to iOS 13 are additions that have been on Android phones since ages. But of course there has to be a hype when Apple joins the club.
Here are some of the top features of iOS 13 that most users are waiting for:
Universal Dark Mode Integration: Apple is finally shifting away from its clean, bright, and white  iOS format. Dark Mode has been implemented across the iPhone and iPad operating system and its native apps, including the appearance of notifications, widgets, calendar, and notes. Dark Mode is also available to third-party app developers for integration into their own apps, and can be scheduled to turn on automatically at sunset or at a certain time.

QuickPath: Apple has also added a swipe to type feature to the stock iOS keyboard called QuickPath. This is one of the oldest android features and has just come into the Apple ecosystem.

Universal login features: You know how you can login into most apps through Google or Facebook? Now you can do the same using your Apple ID. A new sign-in feature allows users to log in to third-party apps with the ID that they use to get into their phone. 
While these 3 are the main integrations there are also other additions such as:
Changes in memoji and animoji, updates in Apple maps, iOS 13 will let you download large apps over cellular, and some other minor updates. 
iPad OS:
Wait a minute. Didn't we just talk about an operating system? Yeah, we did. But Apple has gone two steps ahead and introduced a different and special operating system for the iPad called the iPad OS and literally solved every qualm most reviewers had when the iPad released. 
"While built on the same foundation as iOS, iPad has become a truly distinct experience. With powerful apps designed for a large Multi‑Touch display. Multitasking made simple with intuitive gestures. And the ability to drag and drop a file with a fingertip. It's always been magical. And now it's called iPadOS."
Some key features of the iPad OS are:
Slide over and split view a la the Galaxy Note range where you can make multiple windows running different apps. 
There is a new home screen where the icons and widgets can be seen next to each other. 
New text editing features using simple, intuitive gestures. iPadOS makes it easier to select and edit the text using just your fingers compared to the previous versions of iOS that ran on the iPad. 
Finally, new updates have been made to Safari where it is now more "browsable" and "desktop friendly" both are reasons why consumers would prefer better desktop class bowsers like Chrome or Firefox. 
MacOS Catalina:
Apple revealed the next version of macOS, which is called macOS Catalina. A major change in Catalina is the splitting of iTunes into 3 applications- Apple Podcasts, Apple Music, and Apple TV. One the whole iTunes as a service within itself will cease to exist. According to the company, the apps will "greatly simplify and improve" the way that users discover media on the Mac. 
As an accessibility feature, macOS Catalina is also gaining an accessibility feature called Voice Control, which lets users control their Mac entirely with their voice. 
Other updates include improved security, Screen Time on macOS, and enhancements to apps like Photos, Safari, Mail, Notes, and Reminders. The OS will be publicly launched in the fall of 2019. 
Mac Pro:
One of the most awaited developers unveils was the Mac Pro- the heavy duty processor of the Apple ecosystem. The new Mac Pro is a processing monster with up to 28-core Intel Xeon processors, up to 1.5TB of ECC RAM, up to 4TB of SSD storage, up to AMD Radeon Pro Vega II Duo graphics with 64GB of HBM2 memory, and eight PCIe expansion slots for maximum performance, expansion, and customization. 
Starting at $5999 the new Mac Pro comes with a fully configurable stand that adds a whopping $1000 to the cost.